ABBA tipped to have a proper live reunion at Eurovision 2024 to mark 50th anniversary of 'Waterloo' win
15 May 2023, 12:17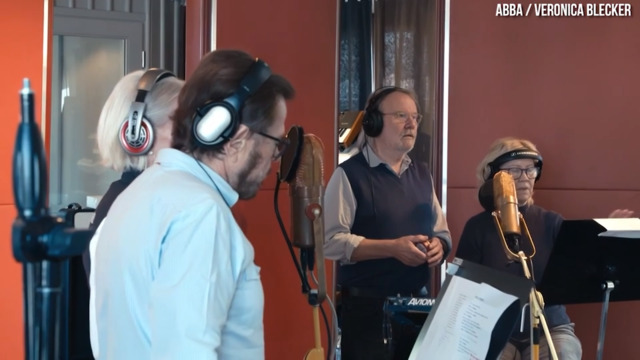 Explore new album and concert plans for ABBA as group announce 'Voyage'
After Sweden win Eurovision 2023, there are whispers of a very special guest at next year's show.
Sweden was a hot favourite going into the 2023 Eurovision Song Contest, and despite Finland winning the public vote with 'Cha Cha Cha', the juries pushed Loreen into first place with 'Tattoo'.
She made history as the first female performer to top the leaderboard, having won the 2012 competition with 'Euphoria'. The only other two-time winner was Ireland's Johnny Logan.
After the final votes were tallied and the trophy awarded, people were talking about a lot more than Loreen's history-making showing, though.
Fans at home immediately pointed out that Sweden's win meant that they will be hosting the competition in 2024.
They quickly did the maths and realised that next year's competition is a round 50 years since ABBA won Eurovision in 1974 with 'Waterloo'.
ABBA - Waterloo • Eurovision 1974
ABBA and Eurovision have a rich history. It's fair to say without Eurovision the band probably wouldn't have even existed, and that they certainly wouldn't have become international superstars were it not for their era-defining win.
Benny and Anni-Frid first met during Melodifestivalen 1969 – Sweden's national Eurovision qualifiers – around the time Björn and Agnetha were getting together.
When they were still known as Björn, Benny, Agnetha & Anni-Frid, the foursome tried – and failed – to be Sweden's entry in 1973 with 'Ring Ring'.
ABBA - Ring, Ring (Official Music Video)
And in 1974 it all came together, with the band – now formally called ABBA – storming not just Melodifestivalen but the Eurovision Song Contest itself.
Luxembourg had won the previous year, but had also won it a year earlier passed over the hosting duties (and cost of hosting) to the UK, and it was Brighton that showcased ABBA's magical moment.
'Waterloo' topped the table with 24 points (the scoring system was very different back then), putting them far ahead of Italy's 'Sì', performed by Gigliola Cinquetti.
There was a video reunion in 2004, while 'Waterloo' was named the best winner at the following year's 50th-anniversary celebrations for Eurovision itself. But there's not been a proper Eurovision reunion just yet.
Despite their split in 1982, ABBA have never really gone away.
There's been Erasure's Abba-esque EP, the release of ABBA Gold, cult cinematic celebrations like The Adventures of Priscilla, Queen of the Desert and Muriel's Wedding – and of course the Mamma Mia! musical and its movie spinoff.
If anything after some low moments in the 1980s, the band's status was as high as it's ever been as we started the 2020s.
And in 2021 after literally years of rumours, teasing and speculation they made a remarkable comeback, not just with the new studio album Voyage but also the remarkable and utterly unique ABBA-tar-driven ABBA Voyage concert residency in London.
But for all the excitement, there was some disappointment that Agnetha Fältskog, Björn Ulvaeus, Benny Andersson and Anni-Frid Lyngstad didn't get together for a "proper" live performance.
With Sweden hosting the 2024 Eurovision Song Contest, it really does feel like the stars aligned to present a real-life reunion of the foursome as they are today, rather than computer-generated versions of their younger selves.
So much so, some fans on social media have even claimed (albeit without any evidence), that this year's contest was "rigged" to set the stage for it to happen.
We wouldn't go that far, but it does certainly feel like a real possibility. Will it actually happen? Vote in our poll below and let us know what you think.