Cliff Richard's 2022 calendar is one of the best-selling of the year already
9 December 2021, 10:15 | Updated: 9 December 2021, 10:20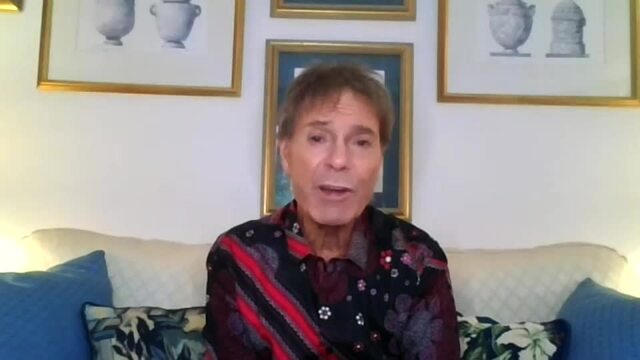 Cliff Richard: full interview!
Cliff Richard shirtless one month, holding a guitar on a cliff the next – it can only be Sir Cliff Calendar Time.
Along with mince pies and carols, one of the most important Christmas traditions is the launch of the new Cliff Richard calendar.
Fans of Sir Cliff look forward to the release every year, especially if it includes photos of the rock 'n' roller either shirtless or wielding a guitar.
They won't be disappointed with the 2022 offering, which features Cliff on the edge of a cliff holding on to a red guitar in February, and in his trunks in a swimming pool brandishing a cocktail in August.
The year planner is in the top 10 list of best-selling calendars for the year, The Mirror reports, and had art direction from Sir Cliff himself.
"The calendar was shot in NYC earlier in 2021, with one additional image taken in Barbados," said Sir Cliff's rep.
"Given the global pandemic, formal plans for the annual calendar shoot were changed to a more journalistic viewpoint of a Brit in USA finding picturesque spots within the environs of Central Park and nearby.
"Sir Cliff loved the informality of the shoot and was able to direct the creative himself."
As launching his new calendar, Cliff has found the time to re-record his massive Christmas hit 'Mistletoe and Wine' together with Collabro.
Collabro with Cliff Richard - Mistletoe and Wine (2021)
"I am really thrilled with this newly recorded version with the Collabro boys," said Sir Cliff
"I love their harmonies and it was a pleasure to sing with them, and if this new version gets everyone into the Christmas Spirit we will be very happy!!"
Sir Cliff's 1988 version stayed at number one for four weeks, becoming the biggest selling single of the year. The new version with Collabro is available to buy and stream now.