Watch Elton John perform 'Don't Let the Sun Go Down on Me' at Shane Warne memorial
30 March 2022, 17:07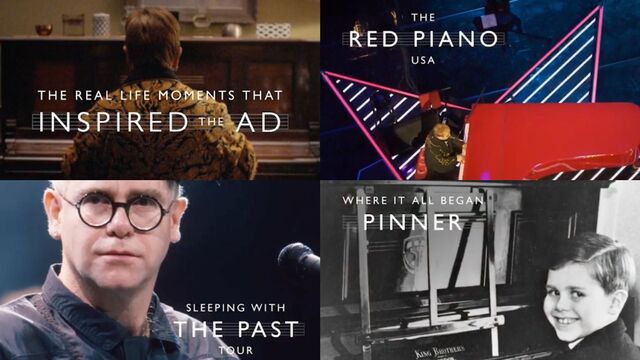 Elton John breaks down the real life tour moments that inspired the John Lewis advert
Elton John was one of many performers at the tribute for the Australian cricketer.
Elton John performed a heartbreaking version of 'Don't Let The Sun Go Down On Me' for the state memorial service for Shane Warne today (March 30).
The Australian cricketer, widely considered one of the greatest bowlers of all time, died suddenly of natural causes earlier this month.
After a private ceremony was held for family and close friends, a public memorial took place today at the Melbourne Cricket Ground to allow Warne's fans to pay their respects to the spin bowler.
Elton John provided one of the many musical performances at the event, sending a video of 'Don't Let The Sun Go Down On Me' recorded in the US during his current farewell tour.
He had given a special introduction to his song at his concert at the Fargodome in Fargo, North Dakota on March 19 to be used for the occasion.
Elton John Fargo 2022 Don't let the Sun Go Down on Me - dedicated to memory of Shane Warne
"I want to dedicate this song to [Shane's family] Brooke, Jackson and Summer," Elton John said.
"This song is in memory of Shane, probably one of the greatest sportsman ever. Certainly one of the most amazing Australian cricketers of all time
"It's a sad day today, but it's not in some other ways because his legacy lives on and he will live on through future generations because he was mesmerising, he was brilliant, he loved to play cricket and he loved life."
Elton recently dedicated the same song to Taylor Hawkins, the drummer of the Foo Fighters who died this month at the age of 50.
Other singers to perform at the event included Ed Sheeran, Robbie Williams and Coldplay's Chris Martin.
Celebrities including Australian icons Hugh Jackman and Kylie Minogue sent recorded messages in tribute to Warne.