The Beatles Rooftop Concert is finally available to stream in full
28 January 2022, 09:43 | Updated: 26 September 2023, 12:34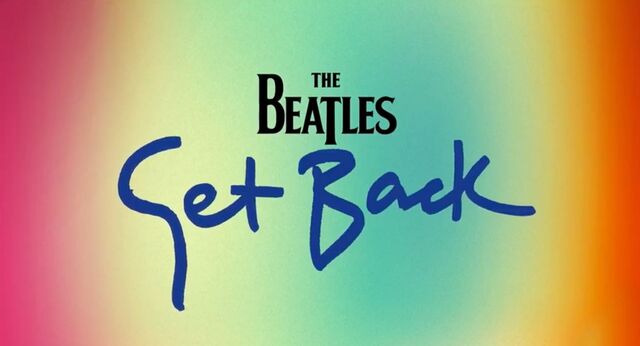 Watch the official trailer for The Beatles: Get Back on Disney Plus
It wasn't on the Let It Be boxset, but you can now hear The Beatles Rooftop Performance in full.
The Beatles: Get Back miniseries changed the way we looked not just at Let It Be, but the entire history of The Beatles.
The whole film leads up to the Rooftop Performance – the last time the band would ever perform together in public.
As well as being presented as a standalone cinema experience, The Rooftop Performance has finally been made available to listen to in full and unedited.
It has been mixed by Giles Martin and Sam Okell in Stereo and Dolby Atmos.
The Beatles' ten-song set, which was eventually shut down by the police, is available on streaming platforms as of today (January 28).
The full tracklisting is as follows:
Get Back (Take 1)
Get Back (Take 2)
Don't Let Me Down (Take 1)
I've Got A Feeling (Take 1)
One After 909
Dig A Pony
Jam/excerpt of God Save The Queen (tape change interlude)
I've Got A Feeling (Take 2)
Don't Let Me Down (Take 2)
Get Back (Take 3)
Controversially, the performance wasn't included in last year's hefty five-disc Let It Be: Special Edition box set, which only featured the first rooftop performance of 'Don't Let Me Down'.
The Beatles - Let It Be | Special Edition Releases [Official Trailer]
"We wanted to put it on the box set," Giles Martin told Rolling Stone.
"But it just took up too much real estate. It's 40 minutes, so it didn't make any sense. But the response to Get Back has been so extraordinary.
"I always thought the rooftop concert is better to be seen and listened to, rather than just listened to."
The rooftop performance of "Get Back" from the forthcoming docuseries "TheBeatles: Get Back"
He added: "There was such an overwhelming request, 'Why don't we have this?'. That's why we did it. I think this is more of a historical document for fans.
"I've made it so fans can listen to everything I have, really. I cut off a bit at the end, which is basically just wind noise, and that's it. I mixed the whole thing from start to finish in its entirety."
The Let It Be box set included a 13-minute Let It Be EP featuring unreleased Glyn Johns 1970 mixes of 'Across The Universe' and 'I Me Mine' and brand new mixes of 'Don't Let Me Down' and 'Let It Be'.
When the Get Back project was first announced, there was also the promise of a remastered version of the original controversial Let It Be film by Michael Lindsay-Hogg, though that's still yet to receive a release date.