Aretha Franklin's 15 greatest songs, ranked
28 April 2023, 13:37 | Updated: 2 October 2023, 11:39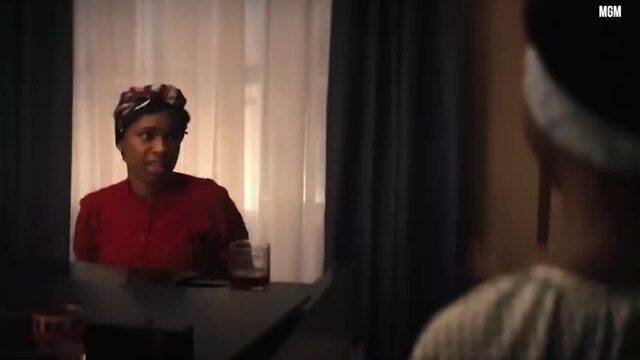 Trailer for Aretha Franklin biopic 'Respect'
We round up the very best songs by the undisputed Queen of Soul.
Aretha Franklin was a pioneer and an undisputed Queen of Soul, who took in gospel, jazz and R&B in her six decades at the top of the music business.
The years since her death at the age of 76 haven't dimmed the power of those songs one little bit.
She racked up a whopping 73 hits on the Billboard Hot 100, so it's no easy task to cut that down to a mere 15 hits from across her career.
We've necessarily had to leave off some of our own favourites, but what we've got left is the ultimate Aretha Franklin best-of.
It's a mix of songs that Aretha recorded first, as well as some covers that blow the originals out of the water.
Rolling in the Deep (The Aretha Version)

Aretha Franklin - Rolling In the Deep (The Aretha Version) (Audio)

We said that some Aretha covers outdo the originals, and while that's probably not the case with 'Rolling in the Deep', Aretha borrowing this song seems like more than a fair exchange given how much her influence can be heard in everything Adele has ever recorded.

Dubbed 'Rolling in the Deep (The Aretha Version)', Franklin's cover was recorded for the 2014 Aretha Franklin Sings the Great Diva Classics album and was her final single before her retirement in 2017, with her vocal performance more than proving she absolutely still had it.

Spanish Harlem

Written by Jerry Leiber and Phil Spector, 'Spanish Harlem' gave Ben E King his first hit away from The Drifters in 1960, and his version is a classic that still rightly gets plenty of attention today.

Complete with a lyrical twist ("There's a rose in Black 'n Spanish Harlem") and Dr John on keyboards, Aretha Franklin's fine 1971 cover actually did even better than Ben E King's in the chart, only being kept off the top by Donny Osmond's 'Go Away Little Girl'.

Bridge Over Troubled Water

Aretha Franklin - Bridge Over Troubled Water (Official Lyric Video)

How do you improve on perfection? 'Bridge Over Troubled Water' has been covered many time over, with most artists – maybe not even Elvis Presley – managing to match the shimmering majesty of Simon & Garfunkel's original.

Aretha went leftfield with a gospel-tinged version during the sessions for 1972's Young, Gifted and Black, but it ended up as a standalone single and higlight of 1971's greatest hits album.

She played it live at the residency that would become Aretha Live at Fillmore West and again just days later to a nationwide audience at the Grammy Awards, at which a since-split Simon & Garfunkel won five awards for the song. The timing couldn't be more perfect

I Knew You Were Waiting (For Me) (with George Michael)

George Michael, Aretha Franklin - I Knew You Were Waiting (For Me) (Official Video)

Be it Queen and Lisa Stansfield, Elton John, Mary J Blige, Whitney Houston, Mutya Buena or Paul McCartney, George Michael had a stellar reputation for incredible duets.

So it's probably no surprise that the George Michael/Aretha Franklin duet 'I Knew You Were Waiting (For Me)' was so good and such a massive hit – topping the charts in both the UK and the US.

"The first time I heard George was with Wham! and I liked it then," Aretha said after George's sad passing.

"He had a very unique sound, very different from anything that was out there. When Clive (Davis,) suggested we get together for 'I Knew You Were Waiting', I was all ready.... musically, it does not grow old."

Freeway of Love

Aretha Franklin - Freeway Of Love (Official Music Video)

As well as her sheer talent, it's Aretha Franklin's longevity and consistency that sticks out a mile. Stick a pin anywhere in her back catalogue and you're almost certain to find an absolute banger.

By the time of her 30th (thirtieth!) album Who's Zoomin' Who? she shifted away from the smoother sounds she'd been working with for a more dancefloor-friendly record, and this lead single went top three and underlined her evergreen status.

As well as featuring bass from Randy Jackson and backing vocals from Sylvester and his regular collaborators Martha Wash and Jeanie Tracy, the song also featured a virtuoso bit of sax by Clarence Clemons, the Big Man from Bruce Springsteen's E Street Band.

Baby I Love You

Not a cover of The Ronettes' classic 1963 track (though we'd have loved to have heard Aretha singing that, of course), but instead her own incredibly hot R&B single, written by Ronnie Shannon.

It only scraped into the UK top 40, but the track went all the way to number 4 on the Billboard Hot 100, and nearly quarter of a century later featured in Martin Scorsese's classic 1990 mobster movie Goodfellas.

Chain of Fools

Aretha Franklin - Chain of Fools (Official Lyric Video)

Atlantic Records producer Jerry Wexler had asked Don Covay to come up with some new material for Otis Redding (more on him later), but when Don put together a demo of this number he'd been knocking around with since his gospel youth days, Jerry changed tack and gave it to Aretha.

Listening to her effortlessly swinging take, it's fair to say he made the right decision. Aretha absolutely nails the story of a woman who's been with her man for years and years only to realise that she's just the last link in his chain of fools.

I Never Loved a Man (The Way I Love You)

Aretha Franklin - I Never Loved a Man (The Way I Love You) (Official Audio)

After seven years and nine albums with Columbia, Aretha was yet to really burst through into the pop mainstream.

That all changed with her move to Atlantic, and this bluesy lead single from her tenth studio album, 'I Never Loved a Man (The Way I Love You)' became Aretha's first truly massive hit and bounced her career into the stratosphere.

"They just told me to sit on the piano and sing," Aretha said of that life-changing Atlantic session.

(You Make Me Feel Like) A Natural Woman

Aretha Franklin - (You Make Me Feel Like) A Natural Woman (Official Lyric Video)

Written by the ultimate songwriting partnership of Gerry Goffin and Carole King riffing on an idea from producer Jerry Wexler, '(You Make Me Feel Like) A Natural Woman' is one of Aretha's best-known, best-loved and most covered songs

This soaring 1967 hit is maybe Aretha's crowning glory as a pure vocalist, with the original still head and shoulders above versions by the likes of Celine Dion, Mary J Blige, and songwriter Carole King herself, who included her take on 1971's Tapestry.

Sisters Are Doin' It for Themselves (with Eurythmics)

Sisters Are Doin' It For Themselves [Ft. Aretha Franklin] (Official Video)

One of the all-time great Aretha Franklin duets wasn't actually meant to feature her at all at first.

Annie Lennox and Dave Stewart actually wrote it with Tina Turner in mind, but when she wasn't available they jumped in a plane to Detroit to record it with Aretha. We can't imagine it any other way to be honest.

It's a star-packed backing band too, with a trio of Tom Petty's Heartbreakers bringing the noise.

A modern feminist anthem, it went top 10 in the UK, top 20 in the US, and earned a spot on both Eurythmics' Be Yourself Tonight and Franklin's Who's Zoomin' Who albums in 1985.

A Rose Is Still a Rose

Aretha Franklin - A Rose Is Still a Rose (Official Music Video)

The musical equivalent of one of those era-straddling, generation-leaping Doctor Who stories with multiple heroes.

Written and produced by a top-of-her-game Lauryn Hill, 'A Rose is Still A Rose' was the title track from Aretha's 1998 album, a record released the same year as Lauryn's sole studio album, the masterpiece that is The Miseducation of Lauryn Hill.

The song includes elements of 'What I Am' by Edie Brickell and the New Bohemians sung by Hill herself and is a genre-fusing late-era classic that stands as one of the last great Aretha singles.

Eleanor Rigby

Aretha Franklin "Eleanor Rigby" | Archive INA

The Beatles are likely one of the most-covered bands in history. It's said that 'Yesterday' is the most-covered song of all time. But without the alchemical magic of the Fab Four, so many Beatles covers are either rubbish or, even worse, boring.

Some of the rare exceptions usually come when their songs are properly changed, like Stevie Wonder's danced up 'We Can Work It Out' and Aretha Franklin's upbeat, transformative piano-led 'Eleanor Rigby'.

Think

Aretha Franklin - Think (Official Audio)

Aretha is one of the greatest singers of all time, and while she didn't write much of her material, she certainly was capable of something special with a pen in her hand as well as a microphone.

Franklin co-wrote her 1968 single 'Think' with her then-husband Ted White and came up with one of the very best moments of her whole career.

It went top 30 in the UK, top 10 in the US, and opened her classic Aretha Now album.

Aretha Franklin - Think (feat. The Blues Brothers) - 1080p Full HD

Two decades later, the song enjoyed a second life when she re-recorded it for the soundtrack of 1980s classic musical comedy The Blues Brothers.

Despite her struggles to shoot the necessary lip-synching (it's hard to stop a real performer actually performing), she eventually nailed it and arguably stole the whole film from a whole host of fellow blues and soul superstar cameos, as well as its leads.

It wasn't the last time she returned to the song, as she also re-recorded 'Think' for her 1989 album Through The Storm and again for a Mothers Against Drunk Driving (MADD) public service announcement.

I Say a Little Prayer

Aretha Franklin - I Say A Little Prayer (Official Lyric Video)

There are two types of people in the world. Those who swear by the Dionne Warwick original version of 'I Say A Little Prayer', which was produced by its writers Burt Bacharach and Hal David, and those of us who opt for Aretha's piano-powered powerhouse version.

It was actually originally intended as the B-side to 'The House That Jack Built' but swiftly nodded ahead in the pecking order for DJs, fans and the history books.

For what it's worth, Bacharach himself was never completely happy with the version he produced for Dionne, despite putting down ten takes, so we don't feel bad saying that it's Aretha's 1968 cover we always reach for first.

Respect

Aretha Franklin - Respect (Official Lyric Video)

It faced some tough competition, but it wasn't going to be anything else, was it?

Written and originally recorded by Otis Redding, the song was a pretty decent sized hit from his Otis Blue/Otis Redding Sings Soul album in 1965.

With some minor lyrical tweaks and massive musical ones, Aretha didn't just make 'Respect' her own, she made it impossible not to think of her version as the absolutely definitive, Platonic ideal of the song.

That R-E-S-P-E-C-T and TCB [Taking Care of Business] refrain was all Aretha, as was the "sock it to me". All our favourite bits.

We could list the umpteen awards and accolades with which the song has been recognised (two Grammys and a Hall of Fame spot, a place in the National Recording Registry, a Song of the Century), talk up its chart-topping status in the US or US Gold and UK Platinum sales.

But none of that compares to the visceral, empowering thrill of just pressing play and turning it up to maximum volume.