Dennis Locorriere interview: Dr Hook singer reflects on 50-year career and meeting the real 'Sylvia's Mother'
12 November 2020, 18:34 | Updated: 6 October 2023, 09:07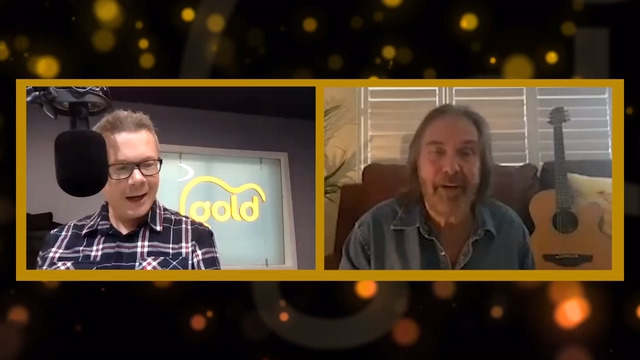 Dr Hook's Dennis Locorriere - full interview!
Dr Hook legend Dennis Locorriere is one of the greatest rock singers of all time, and is the voice behind the band's biggest hits including 'Sylvia's Mother' and 'A Little Bit More'.
With Dr Hook releasing a brand new greatest hits compilation - perfectly titled Gold - James Bassam caught up with Dennis about his incredible career, how it all began after watching Sam Cooke perform, and what it was like meeting the real Sylvia from 'Sylvia's Mother'.
Watch the interview in full above.
Dennis explained to James how he didn't fall in love with music from a very young age, saying: "My mum was very young when I was born, I mean she was 19. So when I was a little kid she was still a young girl, and she had friends and so there was a lot of popular music in the house.
"She liked singers, so I heard a lot of it. But the way I got into it was, I lived in an area called Union City and there was a place called the Transfer Station and it had a lot of bars, one on every corner. If all the doors opened you could hear 11 bands playing 'In the Midnight Hour'.
"And I used to sneak in and watch the bands, sit on the doorstep and watch the bands. And when I was old enough to grow facial hair I went in and sat in with the bands.
"But I never did any of that because I wanted a career in music. My heroes were the Beatles and the Rolling Stones. That was the perfect era for me, those 60s bands. And there was nothing I was going to do to make me the Beatles or the Rolling Stones, I just wanted to play. It had nothing to do with fame."
Explaining his first start in a band, he said: "I was in a band, I was a drummer in a band, when I was about 15 or 16 with a few school friends of mine.
"And we used to rehearse for something, I don't know what, we never did a show! But we used to get together and play and I was the drummer. And we used to get together and play the Hollies and play anything that was on the radio.
"And that was, again, that was never in my mind, 'Oh soon we'll be famous.' I just liked when I was playing, it felt great. But yeah, it was never a band that anybody would have ever heard of because we never played anywhere but at rehearsal and with each other.
"So Dr Hook is definitely the first. I mean 'Sylvia's Mother' is the first time anybody really had friends going, 'What?! I didn't know you did that!' It wasn't something I really did much, but then all of a sudden I never stopped."
Then named Dr Hook and the Medicine Show, the band scored their first hit with 1972's 'Sylvia' Mother', a song written by Shel Silverstein about a real-life mother and daughter.
Dr. Hook & The Medicine Show ~ "Sylvia's Mother"
Silverstein wrote the song about an unsuccessful attempt to revive a failed relationship with Sylvia Pandolfi, who would later become engaged to another man.
Desperate to continue the relationship, Silverstein called Pandolfi's mother, Louisa, but she told him that their romance had come to an end.
Speaking about the famous song, Dennis revealed how it felt to meet the real people he had been singing about for decades.
"After the song had been a hit for years, there was a Dutch television programme that was doing one of those year-end wrap-ups, 'The 100 Greatest Singles of All Time', or whatever. And 'Sylvia's Mother' was in there somewhere, so they asked me if I would come to Holland, do the show, and that they had a surprise for me.
"So I went and I did the show and it was live. And what I didn't know was before they played the song, they showed this little film. And as it turns out, someone in their crew knew someone in America who knew Sylvia's mother. I mean actually knew the woman.
"And now I'm looking at her on this film that they'd gone and made, and she's in her 90s, and she's still disputing the song, and she's still going, 'Well, I don't think I was that rude!'."
He continued: "And I got an invitation through someone else to meet Sylvia because she was coming over to London for something, for work. And so I agonised over that, man. I thought, 'Really? Do I want to have lunch with Bigfoot?' You know what I mean?
"This is a legend to me that I've been singing about for years. And she was lovely, she was great, and it was lovely for me because she called Shel, who wrote the song, Shel Silverstein, she called him Shelly!
"And then we kept in touch a little bit, but drifted apart. But I don't think a lot people get an experience like that."
Dr Hook's Gold album is released on November 20.