Gary Rossington, Lynyrd Skynyrd's last-surviving original member, dies aged 71
6 March 2023, 11:07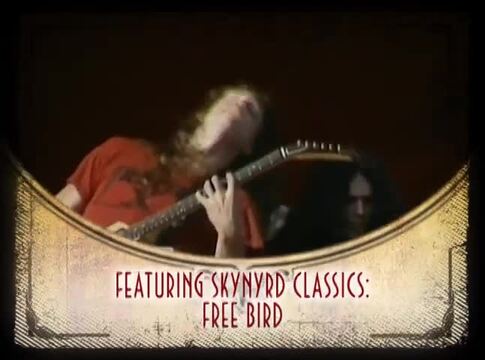 Lynyrd Skynyrd – Live At Knebworth '76 concert trailer
Gary Rossington had survived all his fellow founding members of Lynyrd Skynyrd.
Lynyrd Skynyrd's guitarist Gary Rossington has died at the age of 71.
Before his passing yesterday (March 5), Gary was the last surviving original member of the Southern rock band.
"It is with our deepest sympathy and sadness that we have to advise, that we lost our brother, friend, family member, songwriter and guitarist, Gary Rossington, today," Read a band statement on Facebook.
"Gary is now with his Skynyrd brothers and family in heaven and playing it pretty, like he always does.
"Please keep Dale, Mary, Annie and the entire Rossington family in your prayers and respect the family's privacy at this difficult time."
While no cause of death has yet been announced, Rossington underwent emergency heart surgery in 2021 and had suffered a heart attack in 2015.
Lynyrd Skynyrd had been due to go on tour in four months' time with fellow Southern rock band ZZ Top, whose long-time bass player Dusty Hill died in July 2021.
Together with singer Ronnie Van Zant, fellow guitarist Allen Collins, bass player Larry Junstron and drummer Bob Burns, Rossington founded the group My Backyard in 1964, before they settled on the name Lynyrd Skynyrd in 1969.
Lynyrd Skynyrd - Freebird - 7/2/1977 - Oakland Coliseum Stadium (Official)
The band released several albums through various lineup changes till tragedy struck in 1977 and a plane crash killed frontman Van Zant and then-guitarist Steve Gaines, a well as Steve's sister and the band's live backing singer Cassie Gaines.
Apart from a one-off reunion of surviving members in 1979, the band split until 1987, when they reformed with Ronnie's brother Johnny Van Zant as lead singer.
The last lineup of the band featured Johnny Van Zant and Rossington together with multi-instrumentalist Ricky Medlocke, who had first played with the band in 1971 and 1972.
It was rounded out by drummer Michael Cartellone, guitarist Mark Matejka, keyboard player Peter Keys and bassist Keith Christopher.
It's thought that Lynyrd Skynyrd will continue despite Rossington's passing.