The Manfreds announce 60th anniversary reunion UK tour dates
15 February 2023, 11:45
Legendary group The Manfreds have announced a huge UK tour to celebrate 60 years as a band.
Formerly known as Manfred Mann, the iconic R&B rock band were one of the biggest acts of the '60s British Invasion, and this year they mark 60 years together.
The tour will also mark the last opportunity for fans to see both original frontmen, Paul Jones and Mike D'Abo, on tour together.
Joining Mike and Paul will be original guitarist Tom McGuinness, along with long-running Manfreds members Rob Townsend on drums, Marcus Cliffe on bass and Simon Currie on saxophone and flute.
Tickets are available here, from Friday (February 17).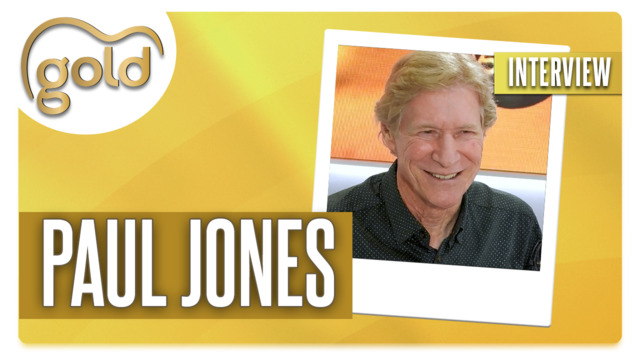 Gold Meets... Manfred Mann's Paul Jones - the full interview
The band originally performed from 1962 to 1969. They reformed as The Manfreds in 1991, and have carried on performing for over 30 years.
Fans will see the band perform their biggest hits, including 'Pretty Flamingo', '5-4-3-2-1', 'Ha Ha! Said The Clown', 'My Name Is Jack', 'The Mighty Quinn' and 'Do Wah Diddy Diddy'.
The Manfreds will also play a few Paul Jones, Mike d'Abo and Tom McGuinness solo hits, plus other surprise covers of their favourite R&B songs.
Paul Jones said: "What's this? Our Diamond Jubilee? Wow! People say to me: 'I bet you never dreamed you'd still be doing this after all these years / decades'; but the truth is that I always believed I'd be out here doing what I do until - and well beyond - this age.
"The only thing I didn't know was that I'd still be a Manfred, and (as Mike d'Abo frequently points out) we've got Tom McGuinness to thank for that.
"This tour is indeed a celebration: of the longevity of a concept that came together over a long time - and mostly of its own accord."
The full dates are:
21st September Basingstoke The Anvil
22nd September Worthing Assembly Hall
24th September Southend Cliffs Pavilion
29th September York Grand Opera House
30th September Birmingham Town Hall
1st October Liverpool Philharmonic
4th October Hull City Hall
5th October King's Lynn Corn Exchange
6th October High Wycombe Swan Theatre
11th October St Albans Albarn Arena
12th October Peterborough New Theatre
13th October Folkstone Leas Cliff Hall
14th October Guildford G-Live
19th October Glasgow Royal Concert Hall
20th October Halifax Victoria Theatre
21st October Gateshead The Sage
25th October Swansea Grand Theatre
26th October Weston-Super-Mare Playhouse Theatre
27th October Truro Hall For Cornwall
28th October Barnstaple Queens Theatre
2nd November Reading Hexagon
3rd November London Cadogan Hall
4th November Northampton Royal & Derngate
5th November Buxton Opera House
8th November Blackpool Grand Theatre
9th November Leicester De Montfort Hall
10th November Chatham Central Theatre
11th November Cambridge Corn Exchange
23rd November Tunbridge Wells Assembly Hall
24th November Eastbourne Congress Theatre
25th November Bournemouth Pavilion
26th November Torquay Princess Theatre