Roger Waters is re-recording Pink Floyd's Dark Side of the Moon as a solo album
9 February 2023, 09:49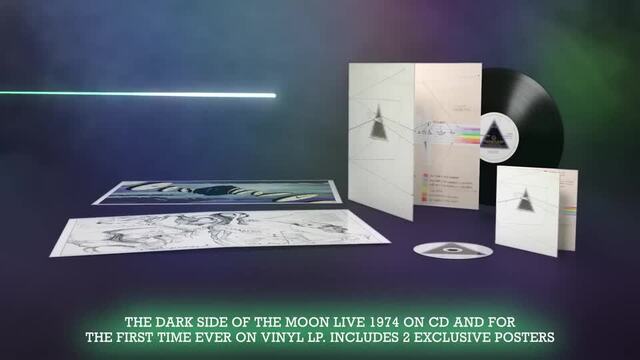 Pink Floyd - The Dark Side of the Moon 50th Anniversary unboxing video
"It's my project and I wrote it," says the controversial former member.
Pink Floyd's Roger Waters has revealed that he is re-recording the band's classic 1973 album Dark Side of the Moon as a solo project.
The group's former bass player, who is currently embroiled in a war of words with former bandmate David Gilmour, has said that "not enough people recognised" what the album is actually about – namely following "the voice of reason".
"I wrote the Dark Side of the Moon. Let's get rid of all this 'we' crap!" Waters told The Daily Telegraph.
"Of course we were a band, there were four of us, we all contributed – but it's my project and I wrote it. So... blah!"
Waters is not making a note-for-note reworking of the album, but is also adding a lyrical poem over its previously instrumental songs like 'On The Run', with the words being inspired by a nightmare.
Pink Floyd - Money (Official Music Video)
"It was a revelation, almost Patmosian whatever that means," Waters said. "A fight with evil, in this case an apparently all-powerful hooded and cloaked figure...it brooked no rebuttal."
He added that the dream included a bonfire with the voice of Atticus Finch from Harper Lee's classic novel To Kill A Mockingbird.
Waters and Gilmour are have had a fractured relationship over the years, with a major legal battle over the use of the Pink Floyd name after Roger left the band in 1985.
Pink Floyd - Wish You Were Here (Recorded at Live 8)
The case was settled in 1987, and as well as a full band reunion for Live 8 in 2005, Waters and Gilmour appeared on stage together in 2010 and 2011.
Since then, tempers have frayed once more amid significant political differences over Syria, Russia and Ukraine.
Pink Floyd – surviving members Gilmour and Nick Mason – reformed without Waters for the charity song 'Hey Hey Rise Up', recorded in collaboration from Ukrainian singer Andriy from the band BoomBox.
Gilmour's wife hit out at Waters earlier this month, calling him "antisemitic to your rotten core" and "a Putin apologist and a lying, thieving, hypocritical, tax-avoiding, lip-synching, misogynistic, sick-with-envy, megalomaniac".
Gilmour himself liked that Tweet, adding "every word demonstrably true".
Waters responded: "Roger Waters is aware of the incendiary and wildly inaccurate comments made about him on Twitter by Polly Samson which he refutes entirely. He is currently taking advice as to his position."