Sting performs The Police classics from home studio for 'In My Room' set - video
5 May 2020, 10:08
Former Police frontman Sting played three classic hits from home - and it's something to behold.
Sting fans were delighted to see the singer perform a concert from his home studio this week, the second show following a guest appearance with Shaggy.
Sting joined Shaggy remotely for a rendition of 2000 hit 'Angel'.
The 68-year-old thanked fans for watching, before opening with The Police's 'Message In A Bottle' from their second studio album, 1979's Reggatta de Blanc.
Sting Performs 'Message in a Bottle,' 'Englishman In New York,' and 'Fragile' | In My Room
Sting said: "I'm lucky enough to have a recording studio here, where I can work every day.
"I'm also grateful for our healthcare workers, who are doing an extraordinary job, risking their lives every day on the front line.
"The best thing that we can do is to help them, and not to get sick, and not to add to their workload, because we are all in this together."
The singer and bassist was backed by a percussion track, while he played an acoustic guitar for 'Fragile' and 'Englishman In New York'.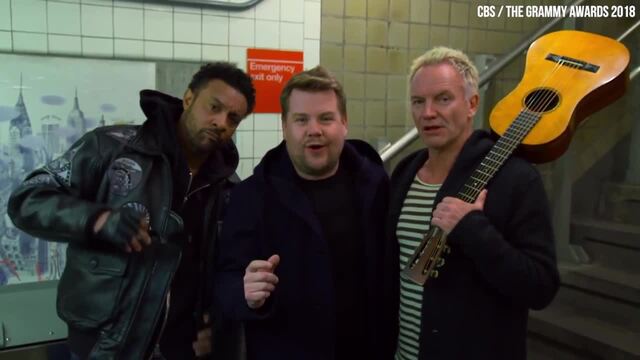 James Corden, Sting And Shaggy Attempt Subway Karaoke
Fans will know both songs were released on his 1987 album Nothing Like The Sun.
Introducing 'Englishman In New York', Sting said: "Some of my favourite cities in the world have been hit by this virus, not least New York City, my adopted home.
"So this is a song about New York in better times that will return."