Tina Turner, the Queen of Rock 'n' Roll, dies, aged 83
24 May 2023, 19:58 | Updated: 16 November 2023, 12:29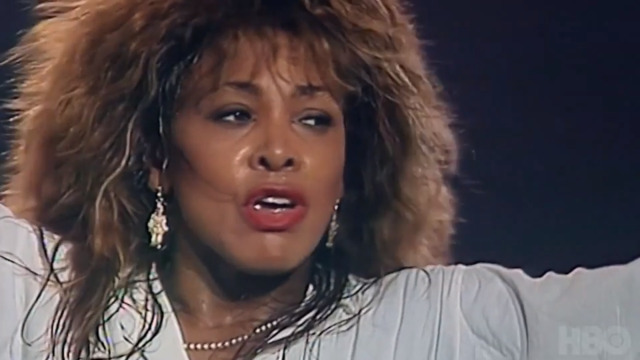 Tina (2021)- Official Teaser for Tina Turner documentary | HBO
The Queen of Rock and Roll and soul pop legend Tina Turner dies at the age of 83.
Tina Turner has died at the age of 83.
The Queen of Rock n Roll died in her adopted country Switzerland, her representative confirmed today (May 24).
"Tina Turner, the 'Queen of Rock 'n' Roll' has died peacefully today at the age of 83 after a long illness in her home in Kusnacht near Zurich, Switzerland," said a representative.
"With her, the world loses a music legend and a role model."
Tina had been open in recent years about her struggles with life-threatening illnesses.
She had a stroke in 2013 and was diagnosed with intestinal cancer in 2016. Tina suffered kidney failure as a result of hypertension, and has a successful kidney transplant from her husband Erwin Bach in 2017.
Tina Turner was born on November 26, 1939, in Brownsville, Tennessee as either Anna Mae Bullock or Martha Nell Bullock, with some confusion over her actual birthname.
During WWII, her parents Floyd Richard Bullock and mum Zelma Priscilla Currie moved to Knoxville to work at a defence facility during WWII.
Ike & Tina Turner - River Deep Mountain High (original 1966 promo, edited)
Tina was separated from her sister Ruby and half-sister Evelyn and went to live with her paternal grandparents, Alex and Roxanna, who were deacon and deaconess at the Woodlawn Missionary Baptist Church.
The family reunited during the war, living in Knoxville and then Nutbush, but her mother left when she was 11 and her father remarried, with Tina being sent to live with her maternal grandmother Georgeanna Currie in Brownsville.
First with Ike Turner, and then as a solo star, Tina Turner became one of the biggest music stars of the 20th century.
While working as a nurse's aide the young Tina visited the local St Louis nightclubs, which was where she met Ike Turner.
She asked if she could sing with him and his group the Kings of Rhythm, but tired of waiting for an answer grabbed the microphone and her own destiny by performing BB King's 'You Know I Love You' during an intermission during a show in 1957.
Ike signed her up, sparking a tempestuous romantic and professional relationship. It later emerged that he was physically abusive towards her during their marriage.
Tina Turner - What's Love Got To Do With It (Official Music Video)
She released her first single as the singer of Ike's 'Boxtop' under the name Little Ann, before Ike renamed her Tina Turner.
They had a run of hits before their split in the mid-1970s, including 'A Fool in Love', River Deep - Mountain High', 'Proud Mary' and 'Nutbush City Limits'.
After the divorce, Tina became an even bigger star, scoring hits across the decades with songs like 'What's Love Got To Do With It', 'Private Dancer', 'The Best', 'I Don't Wanna Fight' and James Bond theme ''GoldenEye'.
She also had a small but significant acting career, with parts in Ken Russell's Tommy, the Bee Gees-led Sgt Pepper's Lonely Heart's Club Band and Mad Max Beyond Thunderdome.
Tina Turner - Proud Mary (Live from Arnhem, Netherlands)
Years after her divorce from Ike, Tina met German music executive Erwin Bach in 1986, and they were in a relationship for 27 years before they eventually wed on the banks of Lake Zurich in 2013.
Tina moved to Switzerland in 1994 and even gave up her US citizenship in 2013 to become Swiss.
Among her many awards and accolades, Turner was a rare two-time inductee into the Rock and Roll Hall of Fame, in 1991 with Ike and in 2021 as a solo star.