Elvis Presley's Girls! Girls! Girls! co-star Laurel Goodwin dies, aged 79
8 March 2022, 12:14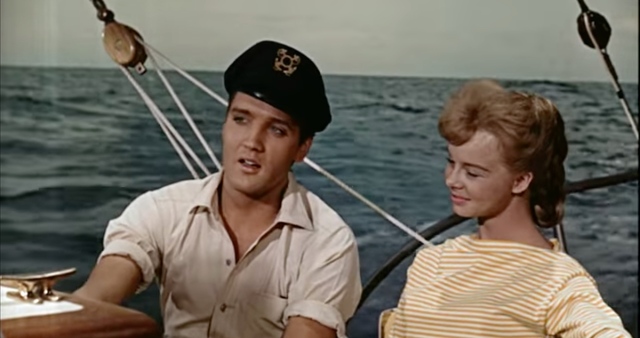 Laurel Goodwin in Elvis movie 'Girls! Girls! Girls!'
"If she knew you, you quickly became family."
Actor Laurel Goodwin has died at the age of 79.
She made her movie debut opposite Elvis Presley in his hit 1962 movie Girls! Girls! Girls! when she was just 19.
Directed by Norman Taurog and also starring Sheila Stevens, the Golden Globe-nominated film features Elvis's massive 'Return To Sender' on its soundtrack .
Four years after Girls! Girls! Girls!, Goodwin appeared in the originally unaired Star Trek pilot The Cage as crewmember Yeoman JM Colt.
Deadline reports that Goodwin's death on February 25 was announced by her sister Maureen Scott.
"Laurel is survived by her sister, Maureen Scott, of Bellingham, WA and a multitude of friends and relatives around the world," the notice read on tributes.com.
"If she knew you, you quickly became family."
Goodwin's other movie roles included the Papa's Delicate Condition, where she played Augusta, the daughter of railroad executive Jack Griffith played by Jackie Gleason.
She also had parts in mid-1960s westerns Stage to Thunder Rock, Law of the Lawless and The Glory Guys.
Her TV roles included appearances in The Virginian, Get Smart!, The Beverly Hillbillies, Mannix and The Dain Curse.
Goodwin and her husband Walter Wood worked as producers, including on the 1983 Burt Reynolds and Loni Anderson NASCAR comedy Stroker Ace.