Bob Dylan biopic A Complete Unknown: Cast, release date, director, plot and songs
23 May 2023, 10:57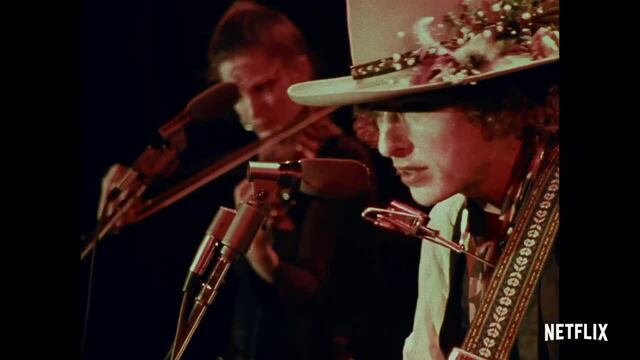 The trailer for Rolling Thunder Revue: A Bob Dylan Story By Martin Scorsese
Here's everything you need to know about the first "normal" Bob Dylan biopic.
Bob Dylan is one of the most beloved and influential singer-songwriters in the history of popular music.
It's a surprise then that we've not yet had a "traditional" biopic about Bob in the last 60 odd years.
There have been award-winning documentaries, like DA Pennebaker's Dont Look Back, Bob's own Eat The Document and Martin Scorsese's double-header of No Direction Home and the semi-fictional Rolling Thunder Revue.
There's been curios like the Dylan-directed 1978 documentary/concert/drama mashup Renaldo and Clara, and controversial 2006 Edie Sedgwick biopic Factory Girl, which starred Hayden Christensen as a Dylan-inspired character renamed "the musician" Billy Quinn, after Bob threatened to sue.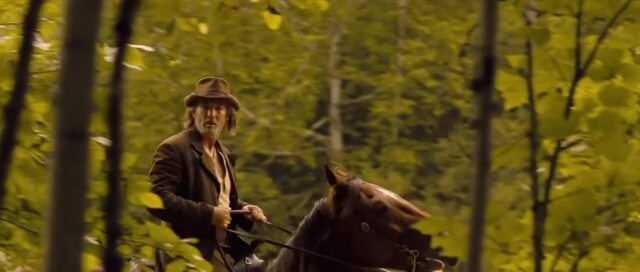 I'm Not There – unconventional Bob Dylan biopic trailer
The closest we've had to a Bob Dylan biopic was Todd Haynes's 2007 film I'm Not There, but it wasn't exactly a trad music drama like Bohemian Rhapsody or even Rocketman.
To explain what we mean, in that movie, the Bob character was played by six different actors: Christian Bale, Cate Blanchett, Marcus Carl Franklin, Richard Gere, Heath Ledger and Ben Whishaw.
What's more, Dylan's name isn't even mentioned in the film, apart from in its subtitle and over the end credits.
So a traditional biopic is long overdue, and after the delays caused by COVID, that's what we'll be getting soon. Here's everything you need to know about the upcoming Bob Dylan film.
What is the new Bob Dylan biopic called?
When it was first announced, the Bob Dylan film had a working title of Going Electric.
Thankfully, that name didn't stick, and the film has now got the title A Complete Unknown, which, like Scorsese' No Direction Home is a phrase taken from Bob's pivotal 1965 single 'Like A Rolling Stone'.
What is the release date of the new Bob Dylan movie?
Bob Dylan - Subterranean Homesick Blues (2022 Remake)
The Bob Dylan movie has been in development for a long time.
Searchlight Pictures signed a deal for the film back in January 2020, which as we all remember was the time the COVID-19 pandemic began to unfold.
"We were going to do Bob Dylan with [director James] Mangold," cinematographer Phedon Papamichael told Collider around that time.
The Story Of The Cutting Edge
"That didn't happen, with Timothée Chalamet about going electric in the '60s, and it would have been my third '60s movie in a row.
"I don't think it's dead, but it's a tough one to pull off in a COVID-era because it's all in small clubs with lots of extras in period costumes, so you've got lots of hair and makeup.
So, everything went on hold for a bit, but – unless there's a SAG strike putting a spanner in the works – is due to shoot this summer.
Taking in the time to shoot, for post-production and promotion, we'd guess at a late 2024 release date, but we'll update this when more info comes to light.
Who is starring in the Bob Dylan biopic?
The all-important question and maybe the decision the whole artistic, critical and commercial success hinges on.
When Searchlight announced the movie, the company also confirmed that Timothée Chalamet had been cast as Bob Dylan.
You'll recognise him from his modern coming-of-age classics Call Me by Your Name, Hot Summer Nights and Lady Bird.
More recently, Timothée has played Paul Atreides in Dune and upcoming sequel Dune: Part Two, and will also play Willy Wonka in Paul King's movie musical prequel Wonka.
"I haven't stopped preparing, which has been one of the greatest gifts for me," Chalamet told Variety of the enforced delays to the project that put his involvement in doubt.
"It's been a wonderful experience getting to dive into that world, whether we get to make it or not."
Joining him in the cast are Monica Barbaro (who you will have seen in Top Gun: Maverick) as Joan Baez, and Elle Fanning as an as-yet-unnamed fictionalised girlfriend of Bob's.
We imagine that Elle's character will at least be partially based on Suze Rotolo, his early girlfriend who features alongside Bob on the cover of his breakthrough The Freewheelin' Bob Dylan.
Also in the movie is Benedict Cumberbatch, playing folk icon )and key character in the early Bob Dylan story) Pete Seeger
Who is directing the Bob Dylan biopic?
Walk the Line (2005) Trailer #1 | Movieclips Classic Trailers
Despite the delays we mentioned earlier, James Mangold is still attached to direct the Bob Dylan biopic.
We'll stick our necks out and say that a very good thing, and not just because his varied back catalogue includes incredible movies like Cop Land, Girl, Interrupted and (the best) Wolverine movie Logan, as well as the recent Indiana Jones and the Dial of Destiny.
In 2005 Mangold directed Walk the Line, the Oscar-winning Johnny Cash movie that remains one of the best musician biopics of recent years.
What is the storyline of the Bob Dylan biopic?
Mr. Tambourine Man (Live at the Newport Folk Festival. 1964)
With over 60 years at the top of the business and a fascinating couple of decades before that, filmmakers are spoiled for choice when it comes to looking at Bob Dylan's life and times.
Though, as you've probably guessed from both the working (Going Electric) and current title (A Complete Unknown), the film will focus on his most revolutionary, arguably greatest period.
On tour in 1965 and 1966, Bob Dylan went electric, shifting from his earlier acoustic, folk-driven sound to a groundbreaking fusion with rock 'n' roll.
While he won a massive audience, many of his original folky fans weren't so enamoured. There were jeers and slow handclaps during his electric sets on tour.
Bob Dylan - Maggie's Farm (Live Newport Folk Festival 1965) Remastered
At one show at Manchester's Free Trade Hall, one fan even yelled out "JUDAS!" before Bob kicked into the show's closing 'Like A Rolling Stone' after imploring his band to "Play it f**king loud!".
More specifically, A Complete Unknown will focus on the young Bob Dylan coming to New York and becoming a folk icon, before changing music forever.
It will lead up to his revolutionary set at the 1965 Newport Music Festival, which was where Bob played his first electric set since high school.
Having performed in 1963 and 1964, Bob was returning to Newport as a triumphant headliner, but his decision to play plugged in caused chaos.
It will lead up to his revolutionary set at the 1965 Newport Music Festival, which was where B played his first electric set since high school have no indication as to what was to follow a day later.
Bob Dylan on booing and walking out - 1966
Bob plugged in and played three electric songs ('Maggie's Farm', 'Like A Rolling Stone' and 'It Takes a Lot to Laugh, It Takes a Train to Cry') to a shocked crowd before eventually returning for a two-song acoustic encore of 'It's All Over Now, Baby Blue and 'Mr Tambourine Man'.
It was at Newport that Pete Seeger (to be played by Cumberbatch in the film) allegedly threatened to cut the power cord with an axe to end the electric set early – though the story isn't quite as it sounds.
Firstly, Pete had no axe. Secondly, it wasn't the fact of Bob Going Electric that so enraged him.
"It's true that I don't play electrified instruments, I don't know how to," Seeger said in a radio interview before he died.
"On the other hand, I've played with people who pay them beautifully and I admire some of them. Howlin' Wolf was using electric instruments at Newport just a few days before Bob did?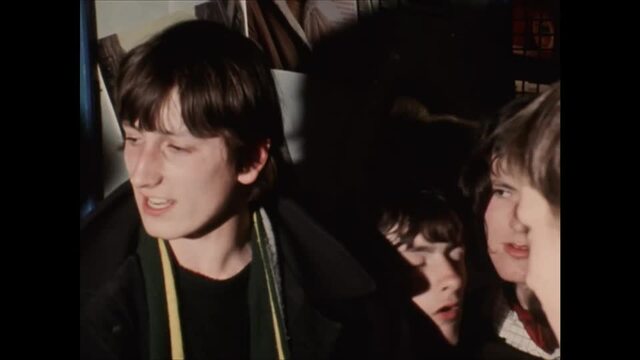 No Direction Home – 10th anniversary Bob Dylan documentary trailer
He added: "I was furious that the sound was so distorted that you could not hear a word that he was singing. He was singing a great song, 'Maggie's Farm', but you couldn't hear it.
"And I ran over to the sound man and said, 'Fix the sound so they can understand him!'. And they hollered back 'No, this is the way they want it!'.
"I don't know who 'they' was. But I was so mad, I said, 'Man, if I had an axe I'd cut the cable right now'. I really was that mad."
In fact, Pete had even written a letter to Bob in 1990 explaining the situation.
"Someone just told me that you too think I didn't like your going electric in 1965," he said. "I've denied that so many times. I was furious at the distorted sound."
But while there were many cheers, there were plenty of boos too and – as in the UK the following year – many were indeed very upset at Bob going electric.
What songs will feature in the Bob Dylan movie and will Timothée Chalamet actually sing them?
Asked if Timothée Chalamet will actually be singing in the movie, director Mangold replied simply "of course".
Chalamet will have been well-practised at least, having sung a number of tunes in Wonka.
We don't know what songs will appear just yet, but given the title and what we know so far, we bet that 'Like A Rolling Stone' and 'Maggie's Farm' will be present and correct.