Yusuf/Cat Stevens facts: Songs, name change, conversion to Islam, family and career explained
22 March 2023, 17:04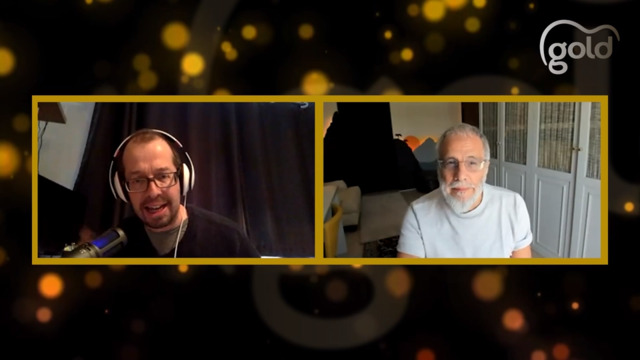 Gold Meets... Yusuf/Cat Stevens
How one of the great songwriters of the 1960s and '70s suddenly retired before making a triumphant comeback.
Cat Stevens, or Yusuf – or Yusuf/Cat Stevens as he's sometimes known – is one of the all-time great singers and songwriters.
He burst on to the scene in the late 1960s and many would have forecast decades and decades of success.
After continuing his run of hit singles and albums into the 1970s, Cat suddenly retired and that – it seemed – was that.
In recent years he's not only returned to music, but also to the Cat Stevens stage name.
To celebrate his ongoing triumphant comeback – including a Glastonbury Festival spot – we're taking a look back at the life and times of one of pop's most fascinating figures.
What was Yusuf/Cat Stevens's birth name and where was he born?
Yusuf / Cat Stevens - Father And Son
Yusuf/Cat Stevens was born Steven Demetre Georgiou on July 21, 1948 in Marylebone, London to Cypriot dad Stavros Georgiou and Swedish mum Ingrid Wickman.
He celebrated his 74th birthday in 2022.
He and his family lived above their own Moulin Rouge restaurant on Shaftesbury Avenue. Despite his dad being Greek Orthodox and his mum a Baptist, he went to the local St Joseph Roman Catholic Primary School on Macklin Street.
Yusuf's parents divorced when he was around eight, and he went to primary school in Sweden before returning to the UK, where he attended various schools in London's West End before taking a one-year course at Hammersmith School of Art
How did Yusuf/Cat Stevens get into music?
Unlike many popstars, Yusuf didn't come from a particularly musical family.
His family did have a baby grand piano, but no-one in the family was good enough to teach him so he taught himself the chords.
Then The Beatles came along, and the 15-year-old Yusuf managed to convince his dad to shell out the then tidy sum of £8 (£135 in today's money).
He started writing songs, as well as hanging out on his roof to take in the sound of the nearby Denmark Street, Britain's own Tin Pan Alley.
Yusuf / Cat Stevens – Wild World
Cat had considered a career as a cartoonist while at Hammersmith, but the pull of music was too strong. He signed a publishing deal with Ardmore & Beechwood and recorded a number of demos, including 'The First Cut is the Deepest'
While playing small local shows he was spotted by Mike Hurst, formerly of The Springfields. He snapped him up and got him a record deal.
Cat Stevens released the track 'I Love My Dog' in 1066 and went straight to number 28 in the UK singles chart. Follow-up 'Matthew & Son' went to number two. The album of the same way went to number 7. Cat Stevens had arrived.
When did Cat Stevens change his name for the first time?
"I didn't think anybody was interested" said the man born Steven Demetre Georgiou about his Greek heritage. "And I thought that it had nothing to do with me.".
There was also the small matter of having something catchy to put on a marquee.
"I couldn't imagine anyone going to the record store and asking for that Stephen Demetri Georgiou album."
So he changed his name to Cat Stevens Steve Adams in 1965.
Yup, before he was Cat Stevens, Steve Georgiou performed in London with the much less snazzy name of Steve Adams. It didn't stick though, and within a year he'd chosen the much better-known stage name.
"In England, and I was sure in America, they loved animals," he later explained. Makes perfect sense to us.
Is it true that Yusuf/Cat Stevens nearly died in the 1960s?
Yusuf / Cat Stevens - Sad Lisa (live, Majikat - Earth Tour 1976)
Very much so.
According to the biography on his own website, Cat was worn down early on his career by touring, media commitments and what's euphemistically referred to as "the perks of a pop-star lifestyle".
Cat ended up contracting a "potentially fatal". bout of tuberculoses which put him in hospital for a number of months.
He credits his time spent reflecting and meditating as he recovered, as well as the new perspective from his near-death illness, to his shift to the new sound and songs that made him a superstar.
It also set in motion a shift to the spiritual outlook that would eventually take his life into a very different direction.
What are Yusuf/Cat Stevens's biggest songs and albums?
Yusuf / Cat Stevens – Morning Has Broken (Official Lyric Video)
After the success of Matthew & Son Cat Stevens flopped with New Masters, despite the album including his version of 'The First Cut Is The Deepest', which he'd already sold for £30 to PP Arnold, who had a hit with it earlier in the year.
A move to Island in the US and A&M in the US got him back in the lower reaches of the charts with Mona Bone Jakon in 1970, but it was the same year's Tea for the Tillerman that broke through, eventually going Gold in the UK and triple platinum in the US.
That performance was matched by the following year's Teaser and the Firecat, and Cat continued his run of albums that went top five on both sides of the Atlantic with Catch Bull at Four, Foreigner and Buddha and the Chocolate Box.
Further albums followed till 1978's Back to Earth, by which time Cat had converted to Islam (more on that imminently).
Yusuf / Cat Stevens – Roadsinger (RedRoom Sessions)
Nearly three decades past before Stevens released another pop album, with 2006's An Other Cup being released under the Yusuf name. It was followed by Roadsinger and Tell 'Em I'm Gone.
In 2017, he released The Laughing Apple under the name Yusuf/Cat Stevens, which was followed up in 2020 by Tea for the Tillerman 2 – a re-imagining of the original 1970 album.
Yusuf/Cat Stevens's biggest songs include:
I Love My Dog
Matthew and Son
I'm Gonna Get Me a Gun
Lady D'Arbanville
Father and Son
Peace Train
Morning Has Broken
Sitting
Another Saturday Night
Oh Very Young
If You Want to Sing Out, Sing Out
When and why did Cat Stevens convert to Islam and change his name, and retire?
Yusuf / Cat Stevens – Butterfly (Official Lyric Video)
After flirting with death once in 1968 with his TB diagnosis, Cat Stevens almost met a much more dramatic demise the following decade.
He was swept out to sea in 1975 while swimming in the Pacific Ocean off Malibu and did what many of us would – prayed to God to save him, promising to dedicate his life to his service if he was rescued.
A gentle wave took him to shore, while his brother David Gordon – who had actually converted to Judaism – gave him a copy of the Koran.
Within a couple of years, Cat had converted to Islam, and changed his name to Yusuf Islam, being inspired by the biblical story of Joseph (Yusuf being the Arabic equivalent of that name).
Yusuf / Cat Stevens – Just Another Night [Official Lyric Video]
On hearing different interpretations of whether or not it would be appropriate to continue his pop career, Yusuf decided the easiest course of action would be to knock it on the head, and devote his life to both charity work and his family.
And for 20-plus years, that's exactly what he did, founding the Islamia Primary School, The Association of Muslim Schools and the Small Kindness charity, as well as being chairman of Muslim Aid from 1985 to 1993.
There were also controversies over the years.
Yusuf appeared to support Ayatollah Khomeini's February 1989 death fatwa against author Salman Rushdie, though later dismissed the comments as a mix of misunderstanding and bad taste jokes ("I was certainly not prepared or equipped to deal with shark-toothed journalists and the whole way in which the media spins stories").
Yusuf / Cat Stevens – Peace Train (Live at the Nobel Peace Prize Concert, 2006)
Rushdie never quite accepted that ("He's not a good guy. It may be that he once sang 'Peace Train'... but he hasn't been Cat Stevens for a long time, you know. He's a different guy now.").
Later, Stevens said: "I never called for the death of Salman Rushdie; nor backed the Fatwa issued by Ayatollah Khomeini—and still don't. The book itself [Rushdie's The Satanic Verses] destroyed the harmony between peoples and created an unnecessary international crisis.
"When asked about my opinion regarding blasphemy, I could not tell a lie and confirmed that – like both the Torah and the Gospel – the Qur'an considers it, without repentance, as a capital offence. The Bible is full of similar harsh laws if you're looking for them.
"However, the application of such Biblical and Qur'anic injunctions is not to be outside of the due process of law, in a place or land where such law is accepted and applied by the society as a whole."
Yusuf / Cat Stevens - Here Comes the Sun (Acoustic)
It's worth noting Yusuf's response to the September 11, 2001 terrorist attacks on the US:
"I wish to express my heartfelt horror at the indiscriminate terrorist attacks committed against innocent people of the United States yesterday," he said.
"While it is still not clear who carried out the attack, it must be stated that no right-thinking follower of Islam could possibly condone such an action The Qur'an equates the murder of one innocent person with the murder of the whole of humanity.
"We pray for the families of all those who lost their lives in this unthinkable act of violence as well as all those injured; I hope to reflect the feelings of all Muslims and people around the world whose sympathies go out to the victims of this sorrowful moment.:
He recorded a spot for the following month's Concert for New York City, giving a public performance of 'Peace Train' for the first time in more than 20 years.
When did Yusuf/Cat Stevens return to music?
Yusuf didn't completely hang up his mic during his "retirement", but wasn't exactly troubling the charts, releasing an album based around the Soviet invasion of Afghanistan 1987.
It was in the 1990s that he properly re-embraced his musical career, while still working on Islamic music, usually percussion base while forming his own Jamal Recordings label,
He then spoke about his previous career for VH1's Behind The Music, and it was around this time that he suggested he'd abandoned his pop career too abruptly.
Ronan Keating, Yusuf - Father And Son
It was in '00s that he strode back into the mainstream, recording a new version of 'Peace Train' in 2003 and performing 'Wild World' alongside Peter Gabriel at a Nelson Mandela's 46664 concert.
He re-recorded 'Father and Son' with Ronan Keating (Keating's former band Boyzone had a hit with a cover back in 1995) for Band Aid, and in 2005 recorded the new song 'Indian Ocean', about the previous year's Indian Ocean earthquake and tsunami disaster.
Yusuf released the comeback album An Other Cup in 2006, his first proper pop album since 1978, and since then has continued his comeback, leading up to a Glastonbury Festival performance and King of a Land album in 2023.
Is Yusuf married and does he have children?
After a brief engagement to Louise Wightman, Yusuf married partner Fauzia Mubarak Ali in September 1979, at Regent's Park Mosque in London.
They have one son and four daughters and nine grandchildren together, while a second son died in infancy.
They have a family home in London, while also spending a major part of each year in Dubai.