Kelsey Grammer interview: TV legend talks his new show, West End play and Frasier
1 March 2019, 10:52 | Updated: 6 August 2021, 17:38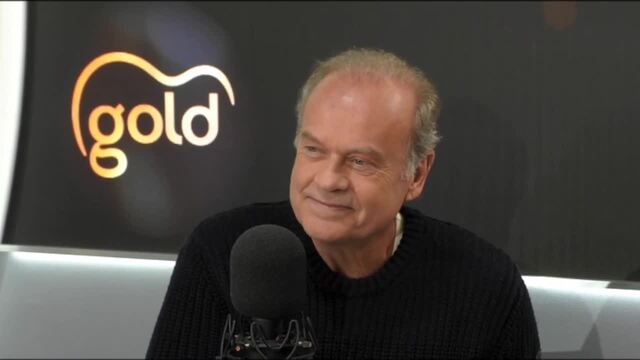 Kelsey Grammer speaks to Gold
Kelsey Grammer stopped by the Gold studio to chat about his various upcoming projects, and he's as busy as he's ever been!
The TV icon spoke to Tony Dibbin about his upcoming TV series Proven Innocent, which airs in the UK on Universal in March.
Plus, he'll soon return to the West End to star in Man of La Mancha alongside Only Fools star Nicholas Lyndhurst at the London Coliseum.
Watch the interview in full above!
Meanwhile, he also chatted about his classic TV comedy Frasier, explaining how he was only ever meant to appear in a couple of episodes of Cheers.
"The first one, we were gonna do a two-parter, 'this is your pilot episode', in the middle of the third season. So they said 'once you pass that test, it may be seven episodes'.
"I did get up to seven and they said 'you can stick around as you're funny'. It got to the point in the writer's room where they thought 'let's see if they can make this funny, and they'd write something that wasn't funny'."
He added: "I was just blessed to even do the first two, but I believed in this character. I played him as if his goal in life was to fall in love, and to love with his whole heart.
"That's how it went with Diane, no matter what she said or did to him, he was gonna stick it out and I think that's what made him endearing."