Marc Bolan: New film 'Bolan's Shoes' to celebrate music of T Rex starring Timothy Spall
16 August 2023, 16:07
Timothy Spall, the acclaimed actor known for his roles in Mr Turner, The King's Speech, and Harry Potter, is set to star in a new film that pays tribute to the legendary glam rock singer Marc Bolan and his band T Rex.
Bolan's Shoes, directed by Ian Puleston-Davies, is a story that spans from the 1970s to the present day, following a group of children from a Liverpool orphanage who are obsessed with Marc Bolan and his music.
The film explores how their lives are changed by a tragic road accident that echoes Bolan's own fate, who died in a car crash in 1977 at the age of 29.
The film features the music of T Rex, who were one of the most influential and popular bands of the glam rock era, with hits such as 'Get It On', 'Children of the Revolution', and '20th Century Boy'.
Bolan's son, Rolan Bolan, has given his permission and support for the film, and will serve as an associate producer.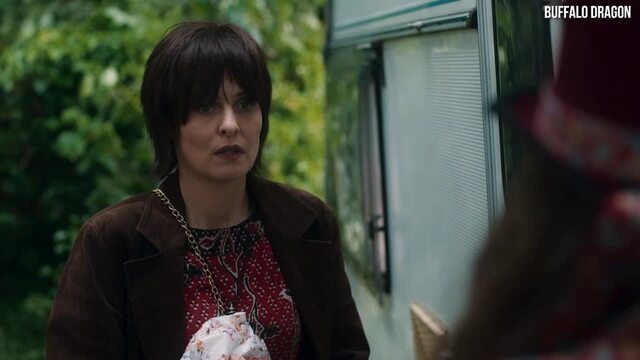 Watch the trailer for Bolan's shoes
Spall will one of the survivors of the accident, who is still haunted by his childhood memories and his love for Bolan. He is joined by Leanne Best (Line of Duty) as Penny, his best friend and fellow fan, and Mark Lewis-Jones (The Crown), a mysterious figure who claims to have a connection to Bolan.
The film was filmed in Liverpool and Anglesey, Wales, and will be released on September 15, 2023.
Bolan's Shoes is produced by Buffalo Dragon, a new independent film company launched in 2020 by Terri Dwyer and Greg Barrow.
Dwyer said: "I have worked with, and known, Ian Pulestone-Davies for over 25 years, and I am truly delighted to be working with him on his wonderful script and watching the story come alive. We are indebted to Roland for giving us permission to use Marc Bolan's music, as well as his likeness, and honoured to have Timothy Spall in our midst, who adds such gravitas to the main role.
"The talent on set is electric, and with Ian at the helm, I feel sure Bolan's Shoes is going to captivate audiences. Buffalo Dragon is thrilled to be part of this terrific project."
Bolan's Shoes is described as a joyful celebration of 1970s culture and a poignant exploration of the enduring legacy of childhood trauma and the life-affirming power of music.