Edison Lighthouse 1970 hit 'Love Grows' returns to the charts after TikTok video trend
5 January 2022, 14:34 | Updated: 6 October 2023, 09:09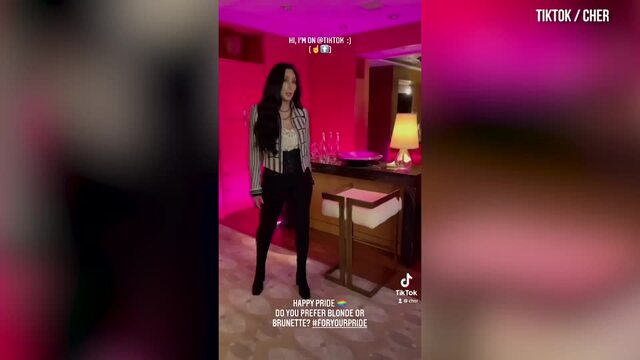 Cher joins TikTok as she posts introductory video
'Love Grows (Where My Rosemary Goes)' was a UK number one hit in 1970.
Now that Christmas is over the charts are returning to normal, with all the hits from the past century shuffling off for another year to be entirely replaced by brand new songs.
Well, almost.
From absolutely nowhere, Edison Lighthouse's 1970 smash hit 'Love Grows (Where My Rosemary Goes)' has started to scale the streaming charts, racking up thousands and thousands of listens on Spotify.
Written by Tony Macaulay and Barry Mason, the song was released by Tony Burrows with the hastily-assembled Edison Lighthouse in January 1970, entering the chart at number 12 and reaching the top spot a week later.
It even raced all the way to number 5 on the Billboard Hot 100 in the US.
Edison Lighthouse - Love Grows (Where My Rosemary Goes) (Official Video)
So why has a 52-year-old soft rock song suddenly grabbed all this attention?
It's all down to TikTok user Rosemary Blake, who posted a video on the site of her looking utterly adorable as she acts along to the opening lyrics.
"She ain't got no money / Her clothes are kinda funny / Her hair is kinda wild and free / Oh, but Love grows where my Rosemary goes."
It's attracted almost a quarter of a million likes and become a major TikTok trend, sparking 16,500 videos (and counting) under the "I love Rosemary" trend.
We can't help but speculate what the next classic hit to be resurrected via a viral TikTok video will be, and we're guessing it'll be someone opening their disappointing GCSE results in August along to Sam Cooke's 'Wonderful World'.