Fleetwood Mac's Stevie Nicks is working on film inspired by 'Rhiannon'
4 May 2020, 15:40 | Updated: 23 May 2022, 16:22
Fleetwood Mac's Stevie Nicks is working on film inspired by 'Rhiannon', the singer has revealed.
The 71-year-old has told fans how she was inspired by the 1971 hit during the coronavirus pandemic-induced lockdown.
Speaking to Rolling Stone, Stevie explained how creating the film became her priority after the band finished touring last year.
Stevie said: "Last year, I made a pitch to everybody that when this Fleetwood Mac tour is over, I'm taking next year off because I want to work on my Rhiannon book/movie.
"And I want to maybe work with some different producers… I don't know what I want to do! I just know that I don't want a tour!"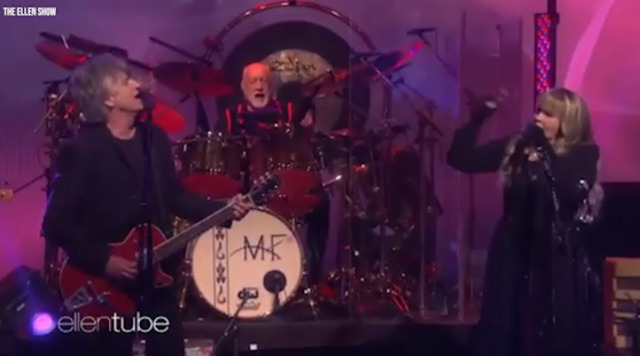 Fleetwood Mac perform 'The Chain' on Ellen with new additions Neil Finn and Mike Campbell
Currently, the lockdown has made it hard for Stevie to be able to meet producers to discuss the project.
However, she has been recording music based on her poetry collection dating back 30 years.
Stevie continued: "I have some Rhiannon poetry that I have written over the last 30 years that I've kept very quiet.
"I'm thinking, 'Well here I have all this time and I have a recording setup.' And I'm thinking I'm going to start doing some recording.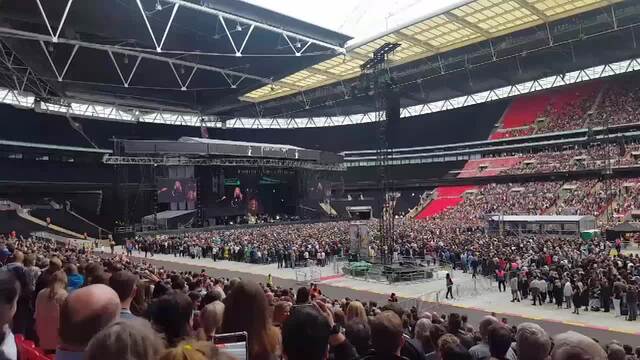 Watch Stevie Nicks perform 'Black Magic Woman' to the crowd at Wembley
"I'm going to start putting some of these really beautiful poems to music, and I have the ability to record them. So that's on my to-do list."
Discussing her lockdown life further, Stevie said: "What all we have right now, if you're home in quarantine, is time, unless you're taking care of kids.
"So, really, you could do anything you wanted that you've been wanting to do your whole life. So that's how I'm trying to look at it."