Gerry and the Pacemakers' Les Maguire makes surprise appearance on Antiques Roadshow with rare disc
14 August 2023, 11:27 | Updated: 14 August 2023, 11:51
Les Maguire, the former pianist of the 1960s British band Gerry And The Pacemakers, made a surprise appearance on the Antiques Roadshow on Sunday (August 13).
He brought along a rare silver disc that was awarded to the band for their hit single 'You'll Never Walk Alone' in 1963.
The silver disc was presented by the former British music magazine Disk to anyone who had sold over a quarter of a million records.
Les Maguire, 81, said that the band had sold a lot more than that and that they also received a gold disc later on. He said that he assumed that the gold disc was with the family of the late Gerry Marsden, the lead singer of the band who died in January 2021.
He said: "The disk was presented by Disk and it was for anyone who sold more than a quarter of a million records and there were a lot more than that sold.
"At some point it did get a gold Disk as well. I think Jerry had the gold disk so assuming his family have it now. 'In the band I played piano.
"I got to play and tour with The Beatles and several others. The best part of it was early days. With The Beatles we lived in the same flat as them to start with for a bit."
Maguire also shared his memories of touring and living with The Beatles in their early days. He said that they stayed in the same flat as them for a while and that they had a lot of fun together. He said that the best part of being in the band was the early days when they were playing in clubs and making music.
The Antiques Roadshow expert was impressed by Maguire's musical history and his silver disc. He said that it was an honour to meet him and to see such a piece of music history.
He estimated that the silver disc would fetch between £5,000 and £8,000 at auction, but he suggested that Maguire should try to sell it to Liverpool Football Club or the council instead.
He said that 'You'll Never Walk Alone' was the football anthem of Liverpool FC and that they had a museum where they could display it. He said that if both parties were interested, the silver disc could go for much more than his estimate.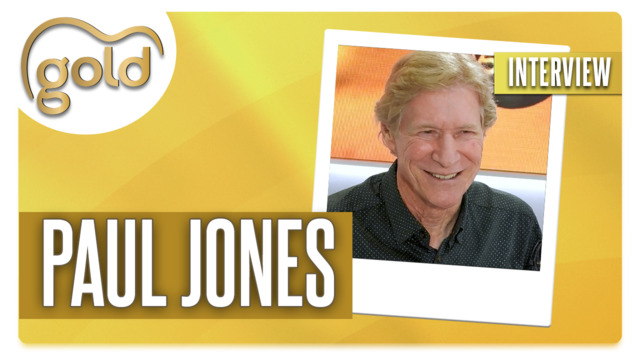 Gold Meets... Manfred Mann's Paul Jones - the full interview
Maguire was delighted by the valuation and said that he was having a party. He said that it was like a life dream to find out how much his silver disc was worth. He thanked the expert for his appraisal and said that he was very happy and excited.
Gerry And The Pacemakers were one of the most popular bands of the Merseybeat era, along with The Beatles. They had several chart-topping hits, such as 'How Do You Do It?', 'I Like It', and 'Ferry Cross The Mersey'.
They were also the first act to reach number one in the UK charts with their first three singles. Their version of 'You'll Never Walk Alone' became a symbol of hope and solidarity for Liverpool FC fans and for people around the world facing adversity.
Following the deaths of Freddie Marsden in 2006, Les Chadwick in 2019, and Gerry Marsden in 2021, Maguire is the last surviving member of the 1960s Pacemakers lineup. He appeared on Antiques Roadshow at Palm House Sefton Park in Liverpool, where he received a warm welcome from the host and the audience.
Shortly after the Pacemakers split, Les and former band member Les Chadwick bought and worked in a garage. Soon after, Maguire served in the Navy, including active service in the Falklands in 1982.
In 2016, Maguire was searching through his loft when he found a 10-inch vinyl recording of The Beatles performing 'Till There Was You' and 'Hello Little Girl', which was given to him by Brian Epstein.