Watch Karen Carpenter's utterly mesmerising drumming on 'Dancing in the Street'
15 March 2022, 13:00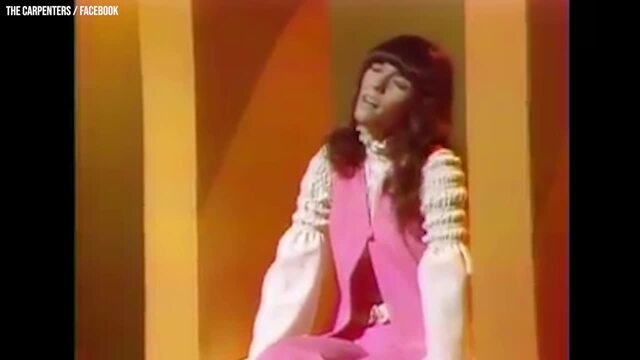 The Carpenters With The Royal Philharmonic Orchestra - album trailer
Karen Carpenter wasn't just a fabulous singer, but also a technically incredible drummer.
Karen Carpenter is one of rock's greatest singers, with her three-octave range being one of the reasons Carpenters sounded like no-one else.
But Karen was also an incredible drummer, and actually started off as the duo's full-time drummer.
Karen actually started learning the drums when she was at Downey High School as a teen, and swiftly became a master on the instrument, playing difficult jazz standards like Dave Brubeck's classic 'Take Five'.
Along with her brother Richard, she was part of the pit band for a local production of Guys and Dolls, before the pair joined forces with Wes Jacobs as the Richard Carpenter Trio.
Back then neither Richard nor Karen sang, and she stayed behind the drumkit playing virtuoso fills.
Carpenters - Rainy Days And Mondays
They went on to form the short-lived Spectrum, before becoming Carpenters.
Karen sang from behind the drums, before eventually being coaxed out front to effectively transform into a lead singer in the early 1970s, only picking up the sticks now and again.
When Carpenters had their first TV appearance in 1968 though, Karen was still very much the "drummer who sings" that she considered herself.
With Bill Sissoyev on bass, the fledgling Carpenters – billed as the Dick Carpenter Trio – played a cover Martha Reeves & The Vandellas classic 'Dancing in the Street' on Your All American College Show.
"The young lady on the drums is Karen," said the host, making the introductions.
"Now Karen here used to hear Dick playing, she'd get so filled with rhythm she'd play on the kitchen chairs and tables."
Carpenters - Your All American College Show - Dancing In The Street (First TV Appearance - 1968)
He added: "Finally, she decided, 'I'd better get some drums', she did that and decided to play along with Dick.
"She's been going strong ever since. Incidentally, she's a fine singer too, you're going to find out."
He wasn't wrong, but what really catches the eye (and ears) is Karen's utterly mesmerising drumming.
Behind the kit, Karen fuses the sound of rock, pop and Motown with pure jazz while she simultaneously doesn't drop a note on the mic.