Leo Sayer marries partner Donatella Piccinetti after nearly four decades together
17 April 2023, 14:39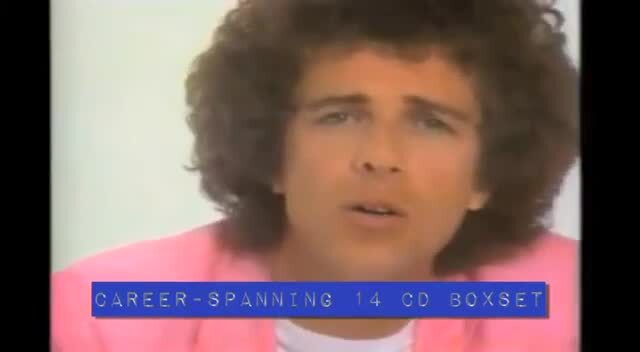 Leo Sayer – Just a Box - 40th Anniversary anthology trailer
Leo Sayer and Donatella Piccinetti have a private ceremony in their garden in the Southern Highlands.
Leo Sayer has married his partner of nearly four decades, the Italian-born singer Donatella Piccinetti.
The couple wed in private at their home in Australia – where Leo has been a citizen since 2009 – last month.
"After being partners for almost 39 years, Donatella Piccinetti and Leo Sayer got married in their garden in the Southern Highlands on Saturday 15th of March," a statement read.
"It was a very private ceremony where the couple were joined by 40 of their closest friends. There was a reception lunch held afterwards at the famous Magpie Restaurant in Berrima.
"The weather was sunny, the bride was radiant, the groom looked handsome and they couldn't be happier with how the day went."
As for why they have decided to get married now, Leo had said in a radio interview back in 2021 that they had been considering it after spending so much extra time together at their Australian home under lockdown.
"We might do it very privately," Sayer said at the time. "We won't make a big song and dance of it."
Sayer has been married once before, to a woman named Janice in 1973, though they later divorced in the mid-1980s.
When I Need You [Official Video]
Leo and his on-off manager Donatella were reported to have split up in 1996 and again in 2007, but got back together each time.
Sayer kicked off his career in music in the early 1970s as a songwriter, co-writing Roger Daltrey's solo hit 'Giving It All Away' with David Courtney in 1973.
He then launched a singing career under manager Adam Faith, with his many hits including 'The Show Must Go On', 'Moonlighting', 'More Than I Can Say' and the number one 'When I Need You'.