'Feeling Good' and 'Goldfinger' songwriter Leslie Bricusse dies, aged 90
20 October 2021, 12:27
Leslie Bricusse collaborated with Anthony Newley on some of the best-loved songs of all time.
Award-winning songwriter Leslie Bricusse has died at the age of 90.
Bricusse was best known for his collaborations with Anthony Newley, including their work together on 1973's Willy Wonka & The Chocolate Factory, which included their songs 'Pure Imagination' and 'The Candy Man'.
Previously, the pair had co-written the lyrics to 1964 Bond theme 'Goldfinger' for Shirley Bassey, while Bricusse alone wrote the lyrics for Nancy Sinatra's 1967 007 track 'You Only Live Twice'.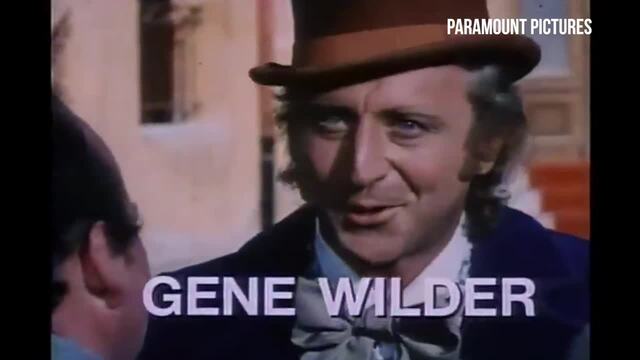 Willy Wonka and the Chocolate factory trailer
Bricusse and Newley also co-wrote the book, music and lyrics of 1961 stage musical Stop the World – I Want to Get Off and 1964's The Roar of the Greasepaint – The Smell of the Crowd.
The latter featured 'Feeling Good', which was a massive hit for Nina Simone when it was covered the following year.
Bricusse also wrote the screenplay for the 1967 movie musical adaptation of Doctor Doolittle.
Goldfinger • Theme Song • Shirley Bassey
News of Bricusse's passing was announced by his son Adam on Instagram yesterday (October 19).
"My Dearest Father, passed away peacefully this morning," Adam said. "Please raise a glass for him."
Actress Joan Collins was among those who paid tribute to Bricusse after news of his death broke.
As well as being friends with Bricusse, Collins was married to his frequent collaborator Newley from 1963 to 1971.
Collins posted a picture of her and Bricusse together on Instagram.
"One of the giant songwriters of our time, writer of #candyman #goldfinger amongst so many other hits, and my great friend Leslie Bricusse has sadly died today," she said.
"He and his beautiful Evie have been in my life for over 50 years. I will miss him terribly, as will his many friends."