Roxy Music and Bryan Ferry announce 50th anniversary UK live shows
29 March 2022, 10:34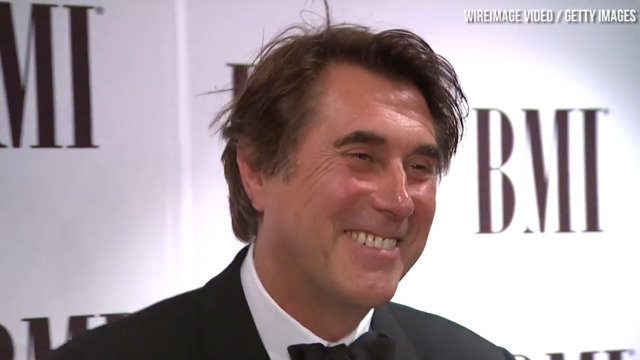 2008: Bryan Ferry attends BMI Awards in London
2022 marks 50 years since the release of Roxy Music's self-titled debut album.
Roxy Music haven't played live for over a decade, but they're going out on the road this year to mark a very special anniversary.
Bryan Ferry, Andy Mackay, Phil Manzanera and Paul Thompson will play 10 arena shows in North America before returning home for three UK dates.
The concerts mark the 50th anniversary of the group's debut album Roxy Music.
Tickets for the UK shows go on sale this Thursday, March 31 at 9am via Gigs and Tours, with presales available from today.
The full UK tour dates are as follows:
October 10 – OVO Hydro, Glasgow
October 12 – AO Arena, Manchester
October 14 – The O2, London
Roxy Music will re-release all eight of their albums on half-speed mastered vinyl later this year.
Roxy Music and For Your Pleasure will be released on April 1, and Stranded and Country Life on April 29, with release dates for Siren and Manifesto and Flesh and Blood and Avalon to follow.
While Roxy Music's last tour was the For Your Pleasure jaunt in 2011, though Bryan Ferry, Andy Mackay and Phil Manzanera did reunite in 2019 for the band's induction into the Rock and Roll Hall of Fame.
While there have been occasional plans for a new Roxy Music album over the past two decades, they have not come to fruition.