Suggs and Paul Weller join forces for new single 'Ooh Do U Fink U R'
5 May 2022, 09:19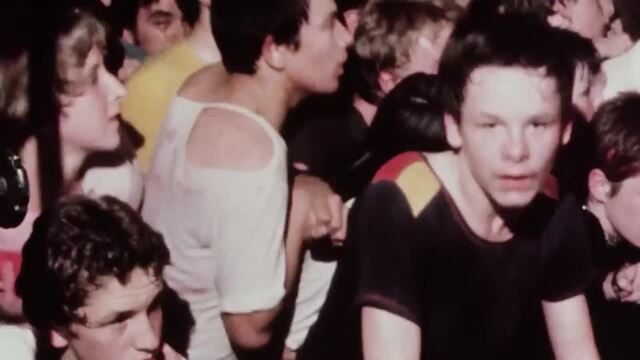 The Jam: About the Young Idea trailer
Madness frontman Suggs and ex-Jam leader Paul Weller get together for a Father's Day single.
Madness and The Jam were two of the very best bands of the late 1970s and early 1980s.
While Madness reformed in 1996 and have been going strong ever since, The Jam have been no more since Paul Weller broke up the band in 1982.
Weller continued to put out remarkable music, first with The Style Council and then as a solo star, with last year's Fat Pop (Volume 1) just the latest in his run of critically acclaimed albums.
And now long-time friends Weller and Madness frontman Suggs have joined forces for a dream team collaboration.
The pair formally hooked up when Weller was a guest on Suggs's Love Letter To London radio series. Their conversations continued into lockdown and shited to an exchange of lyrics and demos, before they got together to record ''Ooh Do U Fink U R' at Weller's Black Barn Studio in Surrey.
Suggs & Paul Weller - OOH DO U FINK U R (Official Video)
The single 'Ooh Do U Fink U R' is available to stream and download now, while a limited edition numbered 7" single will be released on June 17, cleverly timed for Father's Day.
The upbeat, '60s-inspired track has been lyrically inspired by both men's less-than-thrilling school experiences in the 1970s."I think teachers are the best people in the world, I love them with all my heart," Suggs said.
"But you know all those great teachers you read about who dragged their pupils up, and encouraged them and made them into the best possible version of themselves they could be? Well, unfortunately, I didn't have one of those!"
He added: "'Ooh Do U Fink U R' was a phrase I heard more often than I wished and sums up my school years – constantly being told to know my place and keep in my box, being given no encouragement but still never giving in, and never giving up.
"Chatting to Paul reminded me of those experiences. We both found enthusiasm and a purpose in music, and that pulled us through."
Weller added: "Me and Suggs have been talking about doing something together for the last few years so to see it finally happen is amazing!
"I love the tune and working with him.  He's truly a man of many talents. We wanted to do something special and I really think this track is."