The incredible story of 'Grocer Jack' and A Teenage Opera: What happened to the lost musical?
28 January 2022, 09:46 | Updated: 6 October 2023, 10:29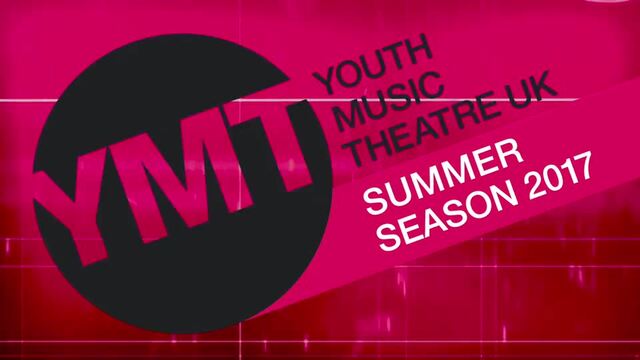 2017: Youth Music Theatre promote A Teenage Opera show
In the mid-1960s, record producer Mark Wirtz had a groundbreaking idea – a rock musical called A Teenage Opera.
These days rock operas and concept albums are ten-a-penny.
The Pretty Things' SF Sorrow nudged the door in 1968 before it was fully kicked open with The Beatles' Sgt Pepper's Lonely Heart's Club Band, The Who's Tommy and Andrew Lloyd Webber and Tim Rice's Jesus Christ Superstar.
But an all-too-often unsung hero of the form was record producer Mark Wirtz.
In the mid-1960s, he came up with the idea of A Teenage Opera – a rock musical. There was a hit single trailing the project before a couple of flop follow-ups, and the idea slowly petered out.
Eventually, though, a soundtrack album was released and the full musical was staged in all its glory.
This is the incredible story of A Teenage Opera.
"Once upon a time, in January of 1967, I had a dream..." Wirtz said of 'Grocer Jack' and A Teenage Opera years later.
Bu the "true moment of birth" actually came a year earlier, when he was working in a studio in Bond Street, London.
Under the name Mood Mosaic, Mark independently produced 'A Touch of Velvet – A Sting of Brass', which was an instant hit on the pirate radio stations of the day.
"My vision was as simple as it was ambitious, and evolved as a theme which formed the core of my music work throughout my career," he explained. "To create movies on record."
His method was to record each section of a song as an independent "scene" that he would later crossfade onto a "seamless whole".
Mark says his approach infuriated musicians and sound engineers alike at first, as did his insistence on recording tracks live and in true stereo, before they heard the finished product and were won over.
The Mood-Mosaic - A Touch Of Velvet - A Sting of Brass
"His following productions eventually scored him a contract with EMI, where he met Geoff Emerick ("my lifelong buddy and teammate in the most significant works of my career"), and in February 1967, Wirtz shared his 'Grocer Jack' dream from a month earlier.
"Actually, it was more like a dreamlette – about an ageing door-to-door grocer named Jack in a small, turn of the century village, who was as mocked by the children as he was taken for granted by the town folk," goes the story.
"When Jack unexpectedly died, the town folk reacted with anger about the inconvenience of now having to be self-reliant about their staple provision, while the children were heartbroken, in truth having loved and appreciated Jack all the while."
Wirtz shared his plan not just to make a rock record, but a Rock Opera. "A movie on record. Widescreen, Technicolor. Special effects. With a cast of hundreds."
So as they pieced the song together, they gave it the title 'Grocer Jack (Excerpt from A Teenage Opera)' – the hope being that if it was a hit, they could get the rest of the project going.
▶ Keith West - Excerpt From A Teenage Opera (1967)
Around the same time, for his day job Wirtz had recorded the single 'My White Bicycle' for Tomorrow, a band formerly known as The In Crowd led by Keith West.
They hit it off, and he enlisted Keith to co-write the lyrics and sing the 'Grocer Jack' single.
'Excerpt from A Teenage Opera' was finally completed in April 1967, and Wirtz proudly brought it to his bosses at EMI.
"There was dead silence when the playback concluded, each member of the executive staff incredulously staring at the other for a reaction clue," he recalled.
"None of them had ever heard anything like it, and none of them dared to speak up for what seemed like an eternity."
They hated it. Absolutely hated it. The mashup of classical and rock. The presence of children from the London Corona school. All of it.
Thankfully though, the song had a very special cheerleader. Then-Radio Caroline DJ John Peel fell in love with it and immediately played it to his audience, who loved it too. It even got a play on the first Radio 1 broadcast.
Keith West - Excerpt From "A Teenage Opera" (1967)
EMI threw their hands up in the air and released it, and it went all the way to number two in the charts, only kept off the top by Engelbert Humperdinck's 'The Last Waltz'.
It wasn't a hit in the US, but topped the charts elsewhere in the world.
Despite the success of 'Grocer Jack' and the clamouring from the public for more from A Teenage Opera, EMI dismissed the track as a novelty hit and refused to back the project in its entirety.
There looked to be a brief moment where music entrepreneur Robert Stigwood could have saved the project, but with some awkward personal history (Wirtz had previously turned down a romantic advance from Stigwood), nothing came of it. Stigwood went on to producer Hair and Jesus Christ Superstar instead.
Instead, EMI insisted on the release of another hit "excerpt" and without any choice, Wirtz and Emerick set to work on a follow-up 'Sam'.
Keith West - Sam ( from `A Teenage Opera` )
There was a perfect storm of problems: the suffocating weight of expectation, Mark Wirtz and Keith West's disagreements on the project, contractual issues around royalties, behind-the-scenes changes at EMI and, maybe most of all, the crackdown on pirate radio.
Despite EMI loving 'Sam' ("greeted with breathless applause and accolades, hailed as brilliant and sensational") and the critics following suit, the BBC was the only radio game in town.
They didn't fall for it the way Radio Caroline had done for its predecessor. And so EMI demanded yet another hit "excerpt".
Keith fell out of love with the project and split from Mark, who in turn married singer Roz Hanneman and had a baby.
That meant he needed to work, work, work, and A Teenage Opera was on the back burner as he produced record after record on demand.
"A Teenage Opera just hung there in a coma," Wirtz explained, until he eventually returned to the project with another excerpt 'Weatherman'.
[He's Our Dear Old] Weatherman
With Keith West gone and no other contenders as the singer, Wirtz took a gulp and performed it himself. Again, BBC radio didn't really bite, and that was that.
"Quintessentially, what killed Teenage Opera was EMI's blind and stubborn procrastination and political tomfoolery, which ultimately shot us all to s**t," said Wirtz.
"Nevertheless, even in its incomplete form and ultimate failure, Teenage Opera entered the history books as a bright torch and shining star, having set precedence and broken down barriers to pave the way for others to succeed where I had failed.
"Like, the Who with Tommy, The Moody Blues with Days Of Future Past, and, above all, [Rice and] Webber with Jesus Christ Superstar."
Jesus Christ Superstar Trailer Russian, 1989
That wasn't the end of the story, though.
In 1996, Wirtz released a soundtrack CD, made up of those "excerpt" singles and other recordings and demos from over the years that were intended for the project.
It wasn't the lost rock opera, with many of the tracks still being instrumentals, but was surely the closest we'd ever get to it? The tracklisting was:
Theme From A Teenage Opera
Festival Of Kings
Grocer Jack (Excerpt From A Teenage Opera)
The Paranoiac Woodcutter #1
Mr Rainbow
Glory's Theme (All Aboard!)
On A Saturday
Possum's Dance
Auntie Mary's Dress Shop
Love & Occasional Rain
Grocer Jack (Reprise)
Sam
Farewell To A Broken Doll
(He's Our Dear Old) Weatherman
Shy Boy
Grocer Jack's Dream
Barefoot & Tiptoe
Knickerbocker Glory
Dream Dream Dream
Colonel Brown
Cellophane Mary-Jane
Paranoiac Woodcutter #2
Theme From A Teenage Opera (End Titles)
The influence of A Teenage Opera can't be understated. Asked about his inspiration for the Paul and Linda McCartney album Ram, the former Beatle told Drowned in Sound in 2012 how important it was.
"What I take the influence back to was A Teenage Opera," he said.
"That was episodic, there was a bit and it went 'buh-buh-bum', then it went there, and there, and there. I think that was the first record I heard, and we heard, and we thought 'that's interesting'.
"You can have a song here, then you can cut like a film to another song, and you can even cut the tempo and go slow and so on."
He added: "That was really the one that was the biggest influence, and then lots of people started doing it. We'd do it a bit, prog-rock did it, Townshend started doing it a bit, The Who opera and all that.
"I think it was just that one record that made you realise that it didn't have to be the same tempo or the same key all the way through, you could cut like a film."
Yellow Submarine Original Trailer - 1968 (Beatles Official)
It's worth noting that Wirtz has repeatedly claimed that he never actually intended A Teenage Opera to be a traditional stage musical.
"The Teenage Opera was NEVER intended to be performed on a stage, and a musical was exactly what TO was NOT," he explained.
"Most significantly and quite contrary to the biggest misconception of all, TO did NOT have a traditional plot or story. A theme? Yes. A dramatic frame? Yes. But A story? No.
"TO was in fact a kaleidoscope of stories, a bouquet of allegorical, tragic-comic tales about a variety of characters and their fate, all related to each other by the common thread of living in the same imaginary turn-of the-century village."
He added that he was "repelled" by the idea A Teenage Opera being presented as a stage musical, saying his model was more akin to Walt Disney's Fantasia and suggesting that an animated film "keeping the fantasy intact" like The Beatle's Yellow Submarine would have been perfect.
A Teenage Opera 2017 | Live Streaming 13.08.2017 | Youth Music Theatre UK
Nevertheless, and against all the odds, a stage musical of A Teenage Opera did actually happen – and it happened with the blessing of Mark Wirtz and Keith West.
Peter Gallagher wrote a story and additional lyrics, and a world premiere of the Youth Music Theatre UK production took place at the South Hill Park Arts Centre in Bracknell on August 11, directed by Julie Atherton.
"The internet is a wonderful thing – I first found Mark in America, who told me all about his original concept, and then vocalist and co-writer Keith closer to home, who regaled me with stories of Abbey Road Studios at the time of The Beatles and this project," said Gallagher.
"I even found all the kids who sang the choruses 50 years ago! When I discovered several articles asking why it had never been completed, I thought it would be rude not to try!"
And he's right about the internet being a wonderful thing, as fans can now watch the FULL performance of A Teenage Opera from August 13, 2017, right here.