Vera Lynn and Katherine Jenkins to release 'We'll Meet Again' duet to fundraise for the NHS
8 April 2020, 16:51
Dame Vera Lynn and Katherine Jenkins are joining forces to re-release wartime classic 'We'll Meet Again'.
Announcing the news on Good Morning Britain, 39-year-old Katherine revealed the single will be released this weekend.
Katherine said: "The single is going to be released on [Saturday] April 11, all proceeds will be going to the NHS charities together, which will help provide food, mental health, car parking for staff working on the front line.
"It's amazing to be working with Dame Vera Lynn who invited me to do a duet a few years ago."
Dame Vera originally released the hit in 1939, with the lyrics referenced this week during the Queen's address to the nation.
Click here for the latest coronavirus advice from the NHS
Katherine previously duetted with Dame Vera for the D-Day anniversary in 2017.
It comes after the "Forces Sweetheart" instructed people to "pull together" through the coronavirus pandemic.
The 103-year-old, famed for singing to serving soldiers and boosting the nation's spirits, has said the UK must rekindle the spirit of the Blitz.
Dame Vera said: "In these uncertain times, I am taken back to my time during World War Two, when we all pulled together and looked after each other.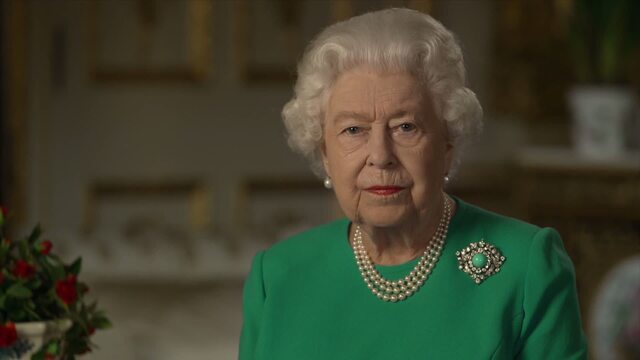 The Queen's Address On Coronavirus
"It is this spirit that we all need to find again to weather the storm of the coronavirus.
"It's important to remain positive, keep calm and follow the sensible advice provided by the Government at this difficult time."
The singer added: "I am sure many people, especially the elderly, are worried about what the future may hold.
"I encourage you all to keep smiling through. Even if we are isolated in person, we can still be united in spirit.
"As the war showed us so many years ago, we are all stronger than we think and, however desperate things may seem today, remember that we can still be kind, we can still laugh — and we can still sing."