Charlie's Angels originals Sabrina and Kelly have a rare public reunion
3 August 2023, 12:19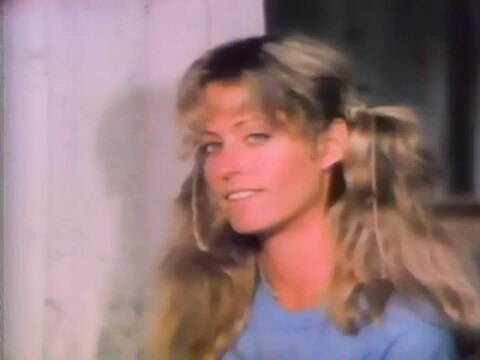 Charlie's Angels original ABC promo
Jaclyn Smith and Kate Jackson pose together at Jaclyn's son's Gaston's wedding.
Charlie's Angels has had many incarnations, but the original 1970s ABC series will always have a special place in our hearts.
The late Farrah Fawcett, who played Jill Munroe in the first season, is perhaps the best-remembered star from the classic series, but Kate Jackson's Sabrina and Jaclyn Smith's Kelly were arguably even more important to the show.
Since retirement, Kate has withdrawn from the public eye, but she was seen together with her old co-star Jaclyn at the wedding of Smith's son Gaston Richmond's wedding to Bonnie Lane.
Jacyln posted a number of pictures and video from the wedding, which took place in the back garden of her Beverly Hills mansion home, to Instagram yesterday (August 2).
"There is nothing like family, and ours grew this weekend!," Jaclyn captioned a video set to Natalie Cole's 'This Will Be (An Everlasting Love)'.
"I'm so endlessly proud of my son Gaston and am wishing him and Bonnie a lifetime of happiness.'
"Right before my son Gaston walked down the aisle to his bride this weekend," Jaclyn wrote as a caption on one photo.
New member of the family Bonnie captioned: "I have the most beautiful mother in law ever INSIDE AND OUT ❤️❤️."
Kate Jackson played Sabrina Duncan for the first three seasons of Charlie's Angels, while Jaclyn Smith played Kelly Garrett for all six seasons.
Jaclyn and John Bosley actor David Doyle were the only stars to appear in every single episode of the show. Jacylin also reprised her role with cameos in Charlie's Angels: Full Throttle in 2003 and the 2019 Charlie's Angels reboot.
Following her success in Charlie's Angels, Kate appeared in the 1980s TV show Scarecrow and Mrs King, as well as the movies Making Love and Loverboy.