The Man From U.N.C.L.E. and NCIS star David McCallum dies, aged 90
26 September 2023, 10:45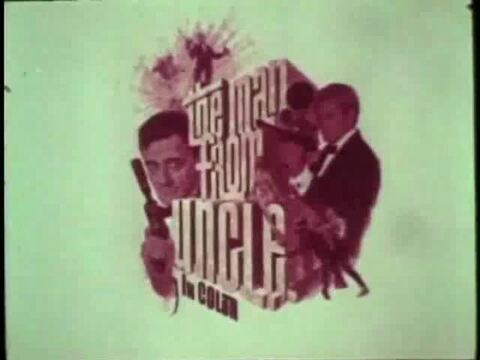 The Man from U.N.C.L.E. NBC promo trailer
David McCallum starred opposite Robert Vaughn in one of the big TV hits of the 1960s.
The Man From U.N.C.L.E. star David McCallum has died at the age of 90.
The Scottish-born actor passed away at the NewYork-Presbyterian Hospital in New York City of natural causes surrounded by his family yesterday (September 25), Deadline said.
After appearing in The Great Escape in 1963, McCallum starred as secret agent Ilya Kuryakin opposite Robert Vaughn's Napoleon Solo in NBC's The Man From U.N.C.L.E. for four seasons from 1964 to 1968.
He went on to have key TV roles as Carter in Colditz and Steel in Sapphire & Steel.
Decades later, McCallum won a new generation of fans as Dr. Donald "Ducky" Mallard in CBS's hit police procedural NCIS.
"David was a gifted actor and author, and beloved by many around the world," read a statement from CBS.
"He led an incredible life, and his legacy will forever live on through his family and the countless hours on film and television that will never go away,"
NCIS executive producers Steven D. Binder and David North added: "For over 20 years, David McCallum endeared himself to audiences around the world playing the wise, quirky, and sometimes enigmatic, Dr. Donald 'Ducky' Mallard.
"But as much as his fans may have loved him, those who worked side by side with David loved him that much more. He was a scholar and a gentleman, always gracious, a consummate professional, and never one to pass up a joke.
"From Day 1, it was an honour to work with him and he never let us down. He was, quite simply, a legend. He was also family and will be deeply missed."
David's son Peter McCallum said: "He was the kindest, coolest, most patient and loving father. He always put family before self.
"He was a true renaissance man - he was fascinated by science and culture and would turn those passions into knowledge.
"For example, he was capable of conducting a symphony orchestra and (if needed) could actually perform an autopsy, based on his decades-long studies for his role on NCIS."
Born on September 19, 1933 in Maryhill, Glasgow, David's parents were musicians and it appeared that he was set for a career in music, before he shifted his attention to acting in his teens.
David was married to actress Jill Ireland for a decade and they had three childen. He later married Katherine Carpenter and they had two children together, remaining married for over 56 year's until David's death.