Fawlty Towers reboot: John Cleese to revive classic sitcom with his daughter Camilla
8 February 2023, 10:54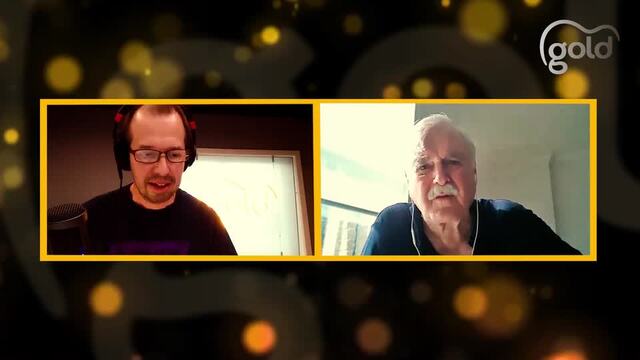 John Cleese on Fawlty Towers, George Harrison and staying creative
Over four decades after it finished, John Cleese is bringing back Fawlty Towers – and he's making it a family affair.
John Cleese has announced a shock return for Basil Fawlty in a revived Fawlty Towers.
The classic sitcom ran for just 12 episodes over two series in 1975 and 1979, but will be returning for a new run.
Cleese will write and star in the new series, which will also feature his real-life daughter Camilla Cleese.
Deadline reports that the new Fawlty Towers will explore how the unchanged Basil deals with the modern world.
Basil will team up with the daughter he has only just learned of to run a boutique hotel.
The new Fawlty Towers is being developed by Castle Rock Entertainment, which was co-founded by US comedy legend Rob Reiner.
Reiner will executive produce the project along with Michele Reiner, Derrick Rossi and Matthew George.
"When we first met, he [Matt] offered an excellent first idea, and then Matt, my daughter Camilla, and I had one of the best creative sessions I can remember," Cleese said.
"By dessert, we had an overall concept so good that, a few days later, it won the approval of Rob and Michele Reiner. Camilla and I look forward enormously to expanding it into a series."
Reiner added: "John Cleese is a comedy legend. Just the idea of working with him makes me laugh."
Cleese has long rejected the idea of bringing back Fawlty Towers – which he wrote with Connie Booth – given the critical acclaim of the original two-series run.
There have been three failed attempts to adapt the show for the US over the years: Chateau Snavely in 1979, Amanda's in 1983 and Payne in 1999.