ABBA release long-awaited comeback album 'Voyage' - how good is it?
5 November 2021, 11:23 | Updated: 22 September 2023, 11:31
The wait is over. ABBA are back with a brand new album, which is something we didn't think we'd ever say.
Today (November 5th), ABBA released their long-awaited new album Voyage, nearly 40 years since their last LP came out.
Expectations have been high for ABBA's ninth studio album, which contains the previously released singles 'Don't Shut Me Down' and 'I Still Have Faith in You'.
But how has it gone down with the critics?
Reviews have been surprisingly mixed so far, with The Guardian only giving 2 out of 5 stars, saying: "The glamour promised by this album's two terrific singles goes horribly unfulfilled."
NME gave it 3 stars, writing: "They have made an album that sounds reassuringly like ABBA, albeit a more sedate ABBA than you probably remember."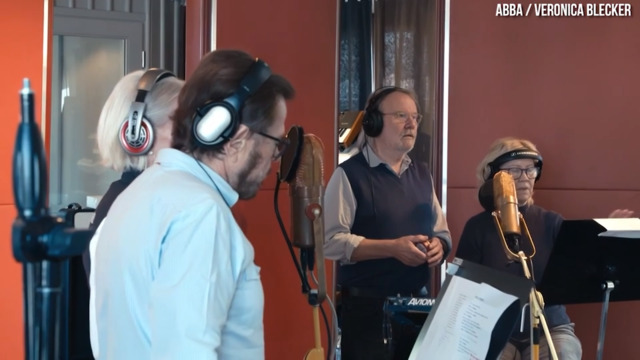 Explore new album and concert plans for ABBA as group announce 'Voyage'
The Times was more positive, giving it 4 stars and saying: "Voyage is a reassuringly familiar blend of clear-eyed sentiment, outrageous musicality and utter indifference to fashion. Like much of Abba's back catalogue, these songs can sound naff on first listen, yet you're pulled in by Benny Andersson's melodic oomph."
And The Independent loved, giving it 5 stars and raving: "They've owned the traumas and triumphs of their past with admirable honesty on Voyage. It's a terrific, family-friendly smorgasbord of a record that delivers all the classic ABBA flavours. I think we can let them go now."
The new album will be supported by a digital concert show, also called ABBA Voyage, taking place in London beginning May 2022.