David Bowie's first ever TV appearance in support of long-haired men is hilarious and must-watch
5 January 2022, 14:33 | Updated: 31 January 2022, 23:25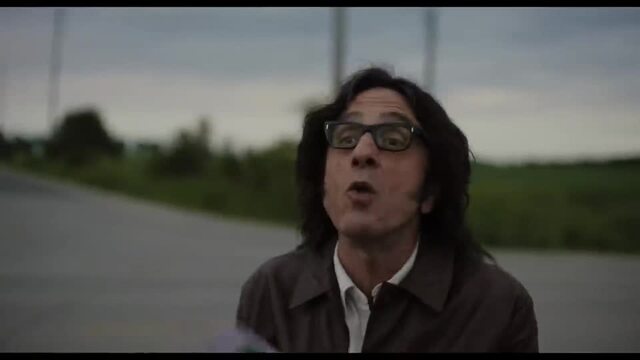 David Bowie film Stardust trailer
David Bowie: Popstar. Movie icon. Founder of The Society for the Prevention of Cruelty to Long-Haired Men
This Saturday (January 8) marks what would have been David Bowie's 75th birthday.
As well as being a rock icon, Bowie was well-known as a movie star, technology seer and also... the founder of The Society for the Prevention of Cruelty to Long-Haired Men.
Yes, you read that right.
David Bowie's first-ever TV appearance came back in 1964 alongside his childhood friend George Underwood and his band The Manish Boys when he was just 17 and known as David Jones.
He appeared on the BBC Tonight programme, and was interviewed by Cliff Michelmore as the Society's founder and spokesman.
David Bowie • BBC Tonight Programme • 1964
"Well I think we're all fairly tolerant, but for the last two years we've had comments like 'Darling' and 'Can I carry your handbag?' and I think it just has to stop," Bowie explains.
"We all like long hair and I don't see why other people should persecute us."
He added: "If anybody is chucked out of a factory job or moved from a public bar or saloon bar we'll get a petition written up and sent to... the people that hold the publican's licence."
Asked what they do when they go to the hairdressers, the lads laughed and said they didn't go.
And when Cliff asked if they pop in for a shampoo and set, Bowie replied that their mothers do it and are "very good at it".
David Bowie - Rebel Rebel (A Reality Tour)
You might well ask how a bunch of long-haired (and not all that long-haired by today's standards) lads managed to get a spot on a major TV show.
The answer is that the whole appearance was masterminded by Bowie's then-manager Les Conn.
David Jones and his band The Manish Boys were due to perform their single 'I Pity The Fool' on the BBC's Gadzooks! It's All Happening when that show's producer Barry Langford asked the group to cut their hair.
That sparked the idea for the Society and all the publicity that it brought.
Billed as David Jones, of Plaistow Grove, Bromley, Bowie also got some quotes in the London Evening News.
"Anyone who has the courage to wear their hair down to his shoulders has to go through hell," he said.
"It's time we were united and stood up for our curls. Everybody makes jokes about you on a bus, and if you go past navvies digging in the road, it's murder!"