'Under Pressure' by Queen & David Bowie: The making of the ultimate rock duet
10 November 2021, 13:30 | Updated: 19 September 2023, 13:34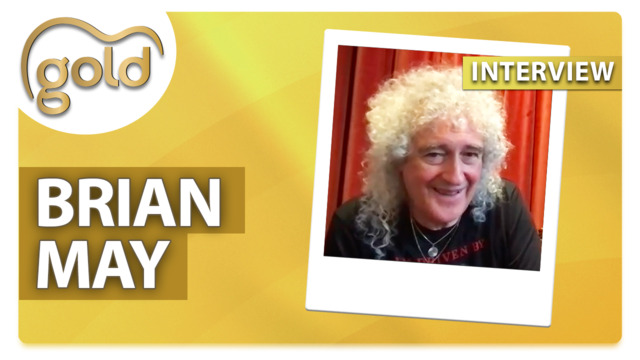 The ultimate collision of ego and talent: David Bowie and Queen hit it off with incredible results.
These days you can't move for superstar collaborations, with labels working hard to tick off all the lists and get their artists on every streaming playlist around.
But it wasn't always the case. While you got the odd high-profile hook-up, the very biggest stars were probably a bit wary of going head-to-head with their biggest rivals in the studio.
One stunning exception came in 1981, when David Bowie and Queen locked horns and came up with 'Under Pressure'.
To mark the 40th anniversary of the ultimate rock duet, we look back at the making of the anthemic duet.
How did Queen and David Bowie decide to collaborate on 'Under Pressure'?
Cat People (Putting Out Fire)
'Under Pressure' wasn't a hookup cooked up in a label's boardroom, but happened pretty much by chance.
In July 1981, Queen were at Mountain Studios in Montreux, Switzerland, working on a song called 'Feel Like' that was meant to appear on their upcoming Hot Space album.
It just so happened that David Bowie – who was living in Switzerland at the time – was at the same studio at the same time, laying down his vocals for 'Cat People (Putting Out Fire)' for Paul Schrader's erotic horror film Cat People.
"Since we already knew him a little, he popped in to say hello one day while we were recording," Brian May told The Mirror years later.
"Now time dims the memory a little, but the way I remember it we all very quickly decided that the best way to get to know each other was to play together."
Quoted in Is This the Real Life?: The Untold Story of Freddie Mercury and Queen, Roger Taylor said: "David came in one night and we were playing other people's songs for fun, just jamming.
"In the end, David said, 'This is stupid, why don't we just write one?'."
Cool Cat (Feat. David Bowie) [Hot Space Vinyl Test Pressing]
Bowie initially lent his voice to Hot Space track 'Cool Cat' – though he later had a change of heart about his performance and had it zapped from the song shortly before the album was released.
Fortunately, they had also decided to jam together around some of the 'Feel Like' chords, and 'Under Pressure' came out of it.
Producer Dave Richards called it "a complete jam session and madness in the studio".
Who wrote 'Under Pressure'?
Queen - Feel Like (Unreleased Demo) [Pre Under Pressure]
On the sleeve, 'Under Pressure' is credited to all the members of Queen (Roger Taylor, Freddie Mercury, John Deacon and Brian May), plus David Bowie.
As to who actually wrote what, that's inevitably been contested over the years.
John Deacon has claimed the main songwriter was Freddie. Roger Taylor was the writer of 'Feel Like', which the song grew out of. The scat singing that plays such a key role is clearly improvised by Freddie. Brian May remembers bringing "a heavy riff in D which was lurking in my head" to the table.
What about the key bass riff? Well, the ever-generous Queen bassist John Deacon claimed a couple of times in the early 1980s that Bowie wrote it, but Brian May and Roger Taylor said that Deacon himself created it.
Queen - Under Pressure °Bass+Drum only
Bowie himself said that the bassline was ready and present before he was involved, which suggests that it was actually Deacon's.
Why all the confusion?
Well, Roger Taylor said in the Queen: the Days of Our Lives doc that Deacon wrote the riff and played it over and over, but forgot it after dinner, with Taylor jogging his memory.
Gold's Hall of Fame: Queen
Brian May later that while Deacon wrote and then forgot the bassline, it was actually Bowie who remembered it, got it slightly wrong, and made it the classic we all know
"I remember David Bowie reaching over to John and saying, 'No, don't do it like that,' and John going, 'Excuse me? I'm the bass player, right? This is how I do it!'," May told Ultimate Classic Rock.
And the lyrics? They were apparently mainly written by Bowie.
"It was hard, because you had four very precocious boys and David, who was precocious enough for all of us," Brian May told Mojo in 2008. "David took over the song lyrically."
Under Pressure (A-Capella) - Only Vocals
Brian then put the guitar over the bass riff, and everyone got involved fleshing out the backing track.
Then, at Bowie's insistence, rather than going away to work on a top-line melody and lyrics, everyone went into the vocal booth and did their own thing without knowing what anyone else was doing.
"The next step was to cut up everybody's bits and make a kind of compilation 'best of' vocal track – which would then be used as the template for the final vocals," May remembered.
The next day, Bowie elbowed in to take over, putting down the main vocal line, focussing on the "Under Pressure" theme that leapt out, shrugging off the other suggested title of 'People On Streets'.
Why did Queen get top billing on the 'Under Pressure' single?
Queen - Under Pressure (Live At Wembley Stadium, Saturday 12 July 1986)
With all those egos colliding, it's remarkable that a finished song came out of the sessions. There was plenty of quibbling around how the finished version should sound, too.
"Looking back, it's a great song but it should have been mixed differently," May said. "Freddie and David had a fierce battle over that."
Roger Taylor said in 1999: "We'd never actually collaborated with anybody before, so certain egos were slightly bruised along the way."
Even though the song started in a Queen recording session, Bowie had seemingly taken it over by the end, so how did 'Under Pressure' end up being billed as Queen and David Bowie, instead of David Bowie featuring Queen?
And why did the song end up on a Queen studio album, 1982's Hot Space, and only appear on David Bowie's compilations?
Well, with Bowie's version of 'Cool Cat' binned, there weren't any other collaborative tracks to bundle into the single. Bowie didn't have anything else going spare, while in the middle of their album sessions Queen had 'Soul Brother' knocking about.
They got the B-side, so they got top billing.
What's more, Bowie was coming to the end of his not entirely happy record deal with RCA, so he was happy to let 'Under Pressure' go out on Queen's EMI, and on Hot Space.
A couple of years later, Bowie jumped ship to EMI himself.
When was 'Under Pressure' released and where did it get in the charts?
Queen - Under Pressure (Official Video)
Apparently, Queen and David Bowie weren't even sure if they wanted to release 'Under Pressure' at all. The record labels clearly weren't going to sit on it, though.
So 'Under Pressure' was released as a single on October 26, 1981. It entered the charts at number eight, and a week later went all the way to number one.
Over in the US, it reached number 29. Not a smash hit, but pretty good all the same.
After that, it popped up on Queen's Hot Space and pretty much every Queen and David Bowie compilation since, in oodles of ever-so-slightly-different mixes that are pretty hard to tell apart, truth be told.
The single went back into the charts in 1999, when the 'Rah Mix' was released to promote Queen's Greatest Hits III album.
What happened with Vanilla Ice and the 'Ice Ice Baby' lawsuit?
Vanilla Ice - Ice Ice Baby (Official Music Video)
Cutting and pasting had been around in music for decades, originally with tape loops, but things got a little more interesting with the invention of the sampler.
The technology took hold at the end of the 1970s and into the 1980s, especially in hip-hop, opening up new creative avenues – and potential ethical and legal issues.
Still relatively early in the history of sampling came Vanilla Ice's 'Ice Ice Baby'.
Vanilla Ice defends plagarism
A number one hit in the UK and US, the song is based around the bass riff from 'Under Pressure', but neither Queen nor David Bowie originally received any royalties or credit.
Ice originally claimed that he hadn't actually knocked off 'Under Pressure' because he'd added an extra tiny beat between a couple of the notes, though he later suggested he was only joking when he said that.
The lawyers inevitably stepped up and the matter was quickly settled out of court, with Bowie and Queen getting cash AND songwriting credit on the song.
Why did the BBC ban the original video for 'Under Pressure'?
Queen - Under Pressure (Rah Mix 1999) (Official Video)
With Queen and David Bowie both busy touring, and probably a little battered bruised from the whole recording and mixing session, neither artist appears in the video.
Instead, '80s music video supremo David Mallett stuck together a load of stock footage from explosions, riots, crushing cars, stuck commuters, mashing it up with footage from classic silent movies, kissing scenes and concert footage.
But despite the song having hit written all over it, Top of the Pops refused to show the video at first.
Why? Well, some of the explosions in the video apparently came from IRA bombs in Northern Ireland, so the vid had to be edited it before they'd agree to show it.
When the Rah Mix was released in 1999, the Torpedo Twins made a new video, combining footage from Bowie at the Freddie tribute concert with Queen's own show at Wembley in 1986, to make it look like the joint live performance they never had.
Who has covered 'Under Pressure'?
Annie Lennox & David Bowie - Under Pressure + rehearsals
While obviously not a cover it's worth noting that Queen played the song in concert (without Bowie) from pretty much as soon as it was released.
For his part, Bowie left the song alone until Freddie Mercury died, playing it as a duet with Annie Lennox at the Freddie Mercury Tribute Concert on April 20, 1992.
After that, he performed the song as a duet with his bassist (and Queen superfan) Gail Ann Dorsey.
The X Factor 2009 - John and Edward - Live Show 6 (itv.com/xfactor)
Artists who have covered the song include Joss Stone, The Used & My Chemical Romance, Keane, and Karen O & Willie Nelson.
And who can forget (no matter how hard they try...) Jedward recording a mashup of 'Under Pressure' with 'Ice Ice Baby' as 'Under Pressure (Ice Ice Baby)', first on The X Factor and later as their debut single with an appearance from Vanilla Ice himself.