David Bowie biopic trailer unveiled - watch the first 'Stardust' clip here
16 April 2020, 15:35
The first footage from the upcoming David Bowie biopic, titled Stardust, has been released.
The clip shows a young David Bowie speaking to his publicist in the film that will follow the singer's first trip to the US in 1971.
Bowie, who is played by actor Johnny Flynn, will be seen to be inspired to create his Ziggy Stardust alter-ego.
The first glimpse sees Bowie reveal his album doubts to publicist Ron Oberman, who is played by actor Marc Maron.
Watch the video below:
Stardust First Clip, by Gabriel Range (2020), Johnny Flynn (David Bowie) & Marc Maron (Ron Oberman)
Ron assures the star: "I think you're gonna be the biggest goddamn star in America.
"Seriously man, this is a great record."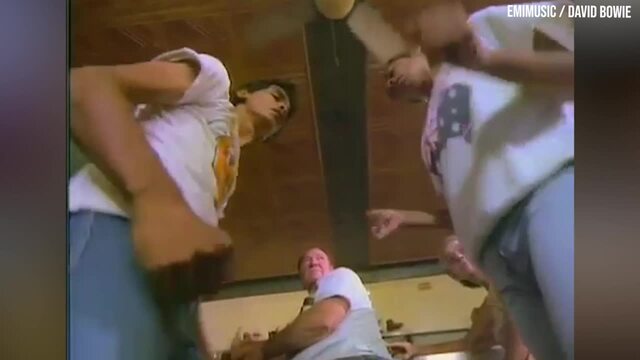 David Bowie's Iconic Let's Dance Video
At the end of the clip, Ron asks Bowie if he believes in himself, adding: "Cause if you don't, we're really f****d."
The film is not connected to Bowie's family, who have banned the use of any of the late star's music.
The finished movie was due to premiere at the Tribeca Festival Festival this week, but will now arrive in cinemas later this year.