Barry Manilow beats Elvis Presley Vegas record and sings 'Hound Dog' to celebrate
25 September 2023, 11:41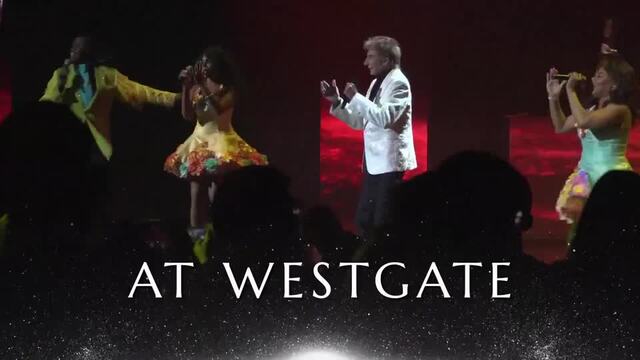 Manilow at Westgate: Barry Manilow's Las Vegas residency trailer
Barry Manilow beats the long-standing Elvis record at the Westgate.
Barry Manilow has performed 637 shows at the Westgate Resort Hotel in Las Vegas, beating a record set by Elvis Presley.
To celebrate, Manilow included a version of 'Hound Dog', the Big Mama Thornton song made famous by Elvis, the Daily Mail reports.
Elvis kicked off his own residency at the venue – then called the International Hotel – on July 31, 1969, racking up 636 shows by 1976, by which point the venue had been renamed the Las Vegas Hilton.
Manilow's record stretches over a much longer time. He first played the then-Las Vegas Hilton in 1985, enjoyed a residency from 2005 to 2009, before playing elsewhere, then returning to the Westgate in 2018.
His achievement was formally recognised during his concert last Thursday, with Manilow being presented with the key to the Las Vegas Strip by Clark County Commissioner Tick Segerblom.
The landmark was reached over three Record-Breaking Charity Weekend Celebration concerts.
Manilow recently told ABC Audio that the image of Las Vegas has changed massively since Elvis's day.
"It was known as ... 'cheeseball' ... 'old-fashioned'," he said.
The incredible Barry Manilow received a Key to the Las Vegas Strip
"You take a look at these casinos and you can take a look at the billboards, these are young people that are playing Vegas. These are big acts!"
He added: "I've been playing there off and on since the '80s. It would be one stop on a tour. But this is a ... bona fide residency, and I just love it. I love the audiences. I love this place. The Westgate is the perfect size for what I do.
"And ... yes, we are 'in residency' – and we're not kidding. A lot of people say, 'We're in residency' ... they do two weekends and they never come back. I definitely am there!"
Manilow has extended his residency into 2024, with tickets for the new shows on sale on October 6.
He'll have to extend a few more times to beat the record for the longest-ever residency in Las Vegas, which is held by Donny and Marie Osmond.
The brother-sister duo performed at the Flamingo for 11 years, clocking up performances at the Flamingo in Las Vegas for 11 years, clocking up 1,730 shows.