Watch the first teaser trailer for the new Elvis Presley movie
16 November 2021, 12:22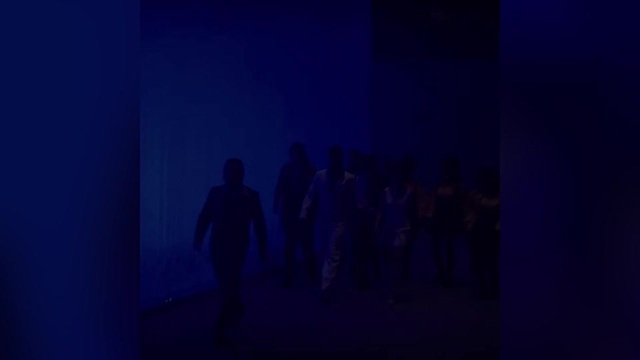 Watch the trailer for Baz Luhrmann film 'Elvis'
Baz's first film since The Great Gatsby stars Tom Hanks as Colonel Tom Parker and Austin Butler as Elvis Presley.
Baz Luhrmann has unveiled the first teaser trailer for his long-awaited Elvis Presley biopic.
Simply titled Elvis, the film focuses on the relationship between the King of Rock and Roll and his notorious manager Colonel Tom Parker.
Tom Hanks plays the Colonel in the upcoming film, while Austin Butler plays Elvis.
Elvis Presley - Suspicious Minds (Aloha From Hawaii, Live in Honolulu, 1973)
After sharing several Elvis-related images on his Instagram feed in recent weeks with the caption Elvis Monday⚡️, the director Baz dropped the teaser trailer today (which you can watch at the top of this article), and also confirmed the release date.
The clip features an atmospheric version of Elvis's massive 'Suspicious Minds' set to footage from the movie
"Made a little something to let you good people know we are taking care of business on June 24, 2022," he said.
The film will be the sixth movie Baz has directed in 30 years, and his first since 2013's The Great Gatsby, which starred Leonardo DiCaprio, Tobey Maguire and Carey Mulligan.
Baz was first reported to be in negotiations to direct to the film way back in April 2014, but it appeared to be in development hell until Tom Hanks was cast as Colonel Tom Parker in March 2019.
Austin Butler was cast as Elvis a few months later, beating reported competition including Miles Teller, Aaron Taylor-Johnson and Harry Styles.
Shooting started in January 2020 but was delayed after Hanks tested positive for COVID-19, before resuming in September of that year.