Agent Elvis: Matthew McConaughey to play Presley in Netflix cartoon
7 February 2023, 12:32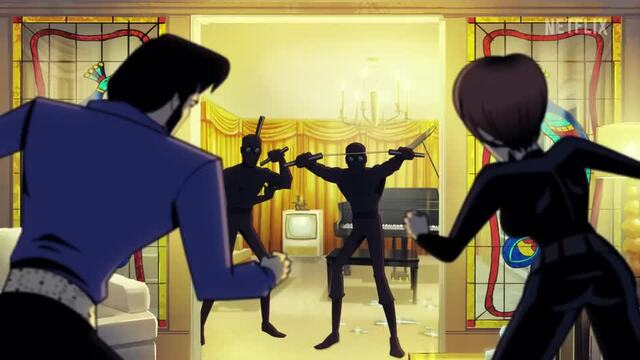 Agent Elvis: Netflix's adult animated series trailer
Elvis Presley as a secret agent voiced by Matthew McConaughey – what's not to like?
It's Elvis Presley as you've never seen him before.
Following on from the hit Elvis biopic starring Austin Butler, Matthew McConaughey is playing The King of Rock and Roll in a very different form.
Starting in March 2023, McConaughey will provide the voice of Elvis Presley in a ten-part animated series for Netflix called Agent Elvis.
The series comes from Sony Pictures Animation, the studio behind 2018's hit Spider-Man: Into the Spider-Verse and its upcoming sequel Spider-Man: Across the Spider-Verse.
Agent Elvis was created by Elvis's widow Priscilla Presley and John Eddie, with Eddie running the show with Mike Arnold.
"Elvis Presley trades in his jumpsuit for a jetpack to battle the dark forces that threaten the country – all while holding down his day job as the King of Rock and Roll," reads the blurb for the show.
Further cast will be announced in the coming weeks ahead of the show's launch.
Original character designs from Robert Valley, with the all-important wardrobe from John Varvatos and music and an original score from Tyler Bates and Timothy Williams.