Priscilla: Watch the first teaser trailer for Sofia Coppola's new Elvis Presley movie
22 June 2023, 12:02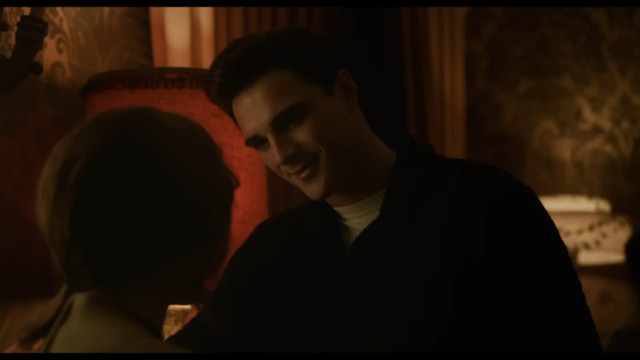 Priscilla- The teaser trailer for Sofia Coppola's Priscilla Presley movie
On the heels of Elvis comes a look at the Presley story from the other angle.
Baz Luhrmann's long-awaited Elvis movie was a smash hit, earning a clutch of Oscars, BAFTAs and Golden Globe nods.
Now fans will be able to get a look at the Presley story from another visionary director, but from a different viewpoint.
Sofia Coppola – who made The Virgin Suicides, Lost in Translation and Marie Antoinette – has written and directed Priscilla.
The film, which is currently in post-production, is based on the 1985 memoir Elvis and Me, which was written by Priscilla herself with Sandra Harmon.
A teaser trailer has now been released for the film, which stars Cailee Spaeny as Priscilla and Jacob Elordi as Elvis, and covers Priscilla's life from the ages of 15 to 27.
If you're worried that the film will show more of the same, Coppola told Vogue that her film is very different from Elvis.
"Priscilla is such a minor character in that film, so I never felt like I was treading on the same territory," she said.
"I love that people were so into his film about Elvis, and now in a few years there'll be another film about Priscilla. I think it'll be interesting to have two completely different interpretations of the same events and time period."
She added of Priscilla's involvement in her project as an executive producer: "I've met with her a few times, and she's been incredibly open. She's also been really supportive of Cailee as we head into filming.
"I want it to feel emotionally authentic. She's probably told these stories a million times, so I feel grateful that she's been so patient. It's amazing how much detail she can recall from that time in her life."
Priscilla will be distributed by acclaimed independent company A24 and is set for an October 2023 release date.