Who was Colonel Tom Parker? The story of Elvis Presley's infamous manager
19 May 2022, 10:44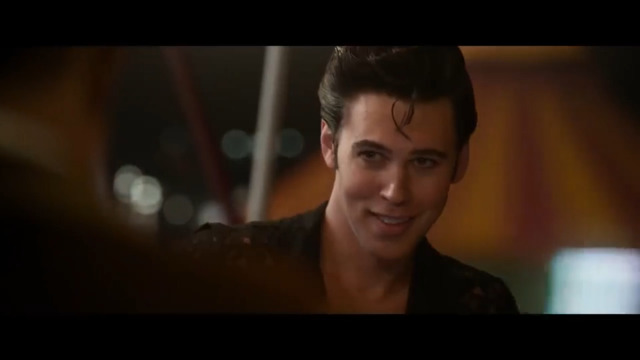 Watch the trailer for Elvis
Colonel Tom Parker – the man behind The King – has a life story almost as amazing as Elvis Presley's.
It's impossible to imagine the history of the 20th century without Elvis Presley, but without Colonel Tom Parker, we may never have even heard of The King.
While Elvis was built from raw talent, it was Colonel Tom Parker who helped make Presley the superstar he became, opening doors and shaping his career.
To say The Colonel was a controversial figure would be something of an understatement.
From his own mysterious background to his involvement in Elvis's personal life, to his less-than-savoury business methods, Tom Parker has become a shorthand for meddling managers who don't always have the talent's best interest at heart.
He's being played by Tom Hanks in Baz Luhrmann's long, long-awaited Elvis Presley biopic Elvis, and here's everything you need to know about an incredible figure in rock 'n' roll history?
Where did Colonel Tom Parker come from, and what was his real name?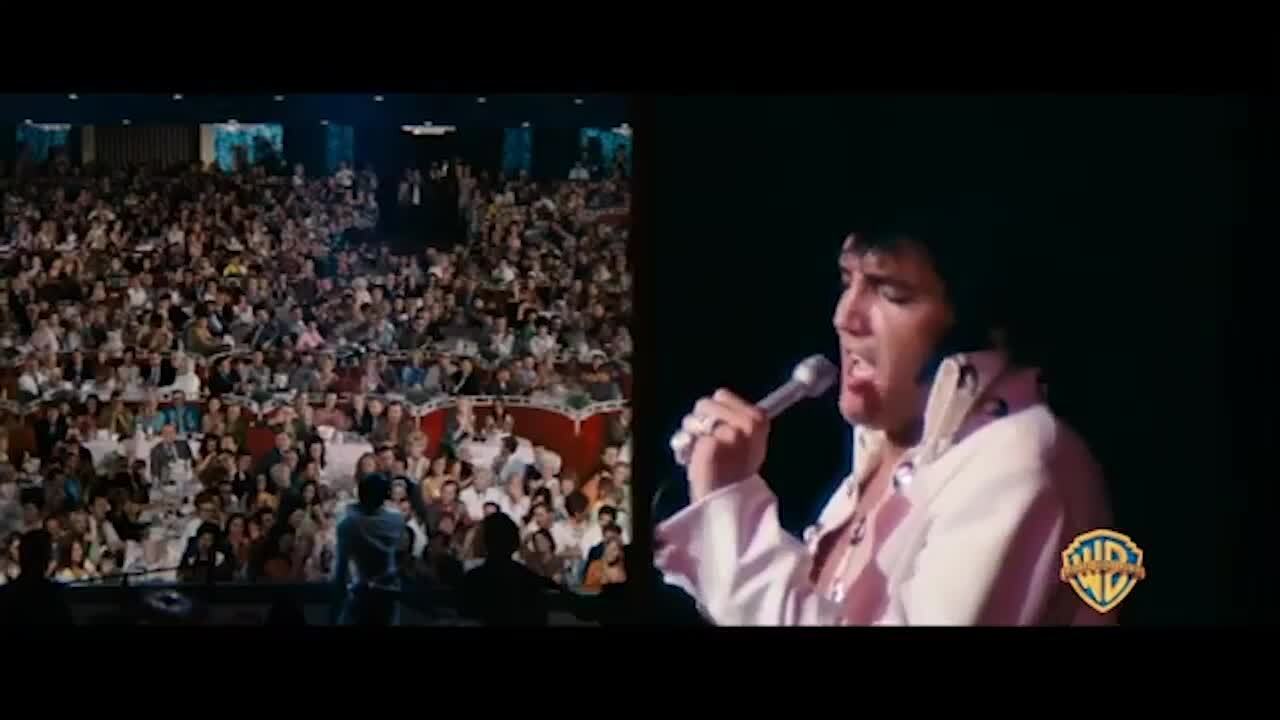 Elvis - That's the Way It Is - Official Trailer
"Colonel Tom Parker" sounds like the name of an old US army vet, and indeed, Tom originally claimed to have been born in Huntington, West Virginia.
The truth came out when some of his long lost family members spotted a photo of him with Elvis in the 1960s – Colonel Tom Parker was actually born Andreas Cornelis (Dries) van Kuijk in Breda, in the Netherlands on June 26, 1909.
He was the seventh of 11 children and his first gig in showbiz came when he was just a lad, doing his bit as a carnival barker.
The tiny city of Breda wasn't going to contain his spirit and ambition, and Van Kuijk moved to the much larger port city of Rotterdam when he was just 15, getting jobs on boats – likely with an eye to making an even bigger escape to an even bigger pond.
When he was 18, he saved up some cash and jumped ship to illegally immigrate into the US. He did briefly go back to the Netherlands, but he returned to the States in 1929 when he was 20.
He enlisted in the US Army soon after, and borrowed the name Tom Parker from the officer who interviewed him, serving his basic training at Fort McPherson in Atlanta, Georgia.
What did Tom Parker do in the US before he managed Elvis and how did he get into the music business?
After enlisting, Tom successfully served two years in the 64th Coast Artillery (United States), at Fort Shafter, in Hawaii.
He re-enlisted at Fort Barrancas, Florida, but clearly had second thoughts. Tom went AWOL and was charged with desertion.
He was punished with solitary confinement, leading to psychosis, a stint in a mental health institution and a discharge from the army because of his mental ill-health.
Tom leant on his childhood carnival experience, and in the 1930s worked as a carny with the Royal American Shows till the end of the decade.
Gene Austin - I Hear You Knocking But You Cant Come In (1946)
Parker scraped through the great depression before becoming a music promoter and working with fallen popular singer Gene Austin.
They did well together, but Parker turned down an invitation to move to Nashville, instead staying in Florida – perhaps wary of his immigration status coming to light.
He eventually ended up in Nashville though, when his work for local animal shelter the Hillsborough County Humane Society took him there to find musical acts for the charity, re-sparking his involvement in music promotion.
He became the manager of Eddy Arnold, nabbing 25% of his earnings in the process, before they parted in 1953 after a dispute. Parker also worked with Tommy Sands, but soon everything was about to change.
Was Tom Parker a real Colonel?
Despite Tom Parker's stint in the US Army, he didn't earn the position of colonel there.
It was in 1948 when he received the honorary rank of colonel in the Louisiana State Militia from former country singer turned major of Louisiana Jimmie Davis, after helping him with his election campaign.
It didn't really matter that Louisiana didn't have a militia. Tom kept hold of that title and used it forevermore, even being nicknamed "The Colonel" by many.
How did Colonel Parker end up managing Elvis Presley?
Elvis Presley wasn't a complete unknown when he happened upon Colonel Tom Parker.
Not yet The King, the young Elvis had recorded a handful of singles with Sun: 'That's All Right, 'Good Rockin' Tonight', 'Milkcow Blues Boogie', 'I'm Left, You're Right, She's Gone' and 'I Forgot to Remember to Forget'.
The songs made a splash, with the last topping the country chart, but none made a dent on the Billboard Top 100.
At that time, Elvis was being managed by his guitarist Scotty Moore on the advice of Sun boss Sam Phillips. A year on, Moore was replaced by Memphis radio icon Bob Neal.
The thing was, Elvis was just too big for Bob to cope with, so an interested Parker stepped in to take over some of the responsibilities in February 1955, becoming his special adviser that summer.
Parker felt that Elvis had outgrown Sun, and tried to get him out of his contract and moved to a bigger label.
Phillips insisted on a $40,000 release fee (over $430,000 in today's money), and after some tough negotiations, Parker got that from RCA Victor that November.
Neal got a cut of the deal and agreed to hand over management of Elvis in March 1956 to Colonel Tom Parker.
Did Colonel Tom Parker exploit and "ruin" Elvis Presley?
Colonel Tom Parker definitely had a massive, often positive impact on the young Elvis Presley's career.
He was bubbling under, but it was straight after Parker negotiated Elvis a contract with RCA that he scored his first number one single, the groundbreaking 'Heartbreak Hotel'.
Parker got Elvis in everyone's front room when TV was the big new shiny thing, getting him all-important slots on The Milton Berle Show and The Ed Sullivan Show.
The Colonel signed groundbreaking merchandise deals to stick Elvis's name on anything you could imagine, earning tens of millions of dollars for Team Elvis.
Elvis wanted to be an actor, and it was Parker who got him a screen test at Paramount Pictures, leading to a multi-movie deal, nudging him to sign in his movies and help cement his pop superstardom.
A tough negotiator, he insisted on a $125,000 fee ($1.2 million today) for Elvis to appear on the Welcome Home Elvis episode of The Frank Sinatra Timex Special.
So that was the good...
But while he helped catapult him to the stars, there's a strong argument that Colonel Tom Parker held Elvis back several times during his career.
It feels almost silly to say it, but there's a strong case that Elvis could have been even more successful with better management, or certainly happier, more artistically fulfilled and less exploited.
Elvis wasn't a songwriter, so he was dependent on those who were for his music.
Colonel Tom Parker was wary of the relationship between Presley and songwriters Jerry Leiber and Mike Stoller affecting his vice-like control over The King, and sent Leiber a blank contract to sign in 1958.
"There's no mistake, boy, just sign it and return it", Parker said. "Don't worry, we'll fill it in later."
Leiber, who co-wrote 'Hound Dog', 'Love Me', 'Jailhouse Rock', 'Loving You, 'Don't' and 'King Creole' among others, wasn't having any of it.
Parker tried his luck with other songwriters, and word got around. Not wanting to sacrifice chunks of their hard-earned royalties, some of the best songwriters of the age turned down the chance to write for The King, and reduced the number of incredible songs he would release.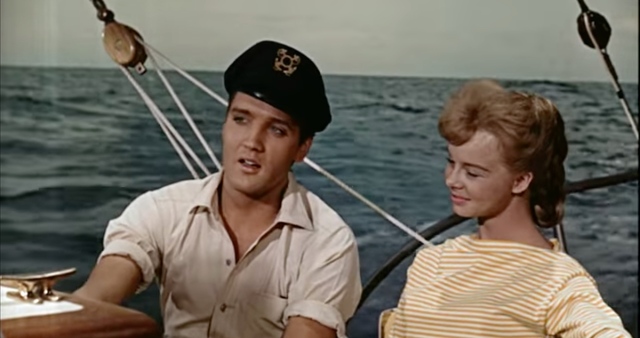 Laurel Goodwin in Elvis movie 'Girls! Girls! Girls!'
As Elvis's career continued, and as Tom Parker's impact on Elvis's career was clearly less positive than the beginning, he began take more and more of his earnings.
He nabbed half of Elvis's earnings from music, films and merchandise by 1967. A third, then half of his touring profit by 1976.
And while the US was the home of rock 'n' roll, for financial and cultural reasons it's a travesty that Elvis never performed outside North America, doing just three 1957 shows in Canada.
The reason for that was likely Colonel Tom Parker not wanting to apply for a US passport, lest his dodgy immigration status and past Army issues come to light.
Parker's background as a carny came to the fore. His management of Elvis seemed to be all about extorting the most money he could as quickly as possible, with little concern for either long-term considerations or artistic merit.
That meant churning out cheap film after cheap film, with rubbish scrips and mediocre songs. Elvis's commercial and critical star waned in the 1960s when he should have been rubbing shoulders with The Beatles and the Rolling Stones.
Interview with Colonel Parker (Elvis Presley's Manager) (1987)
It was because of Tom Parker's bullying negotiation tactics and lack of foresight that Elvis missed out on roles in potentially career-altering movies, from Robert Mitchum's Thunder Road to West Side Story, Midnight Cowboy and Barbra Streisand's remake of A Star is Born.
Beyond even his career, Parker's meddling in Elvis's life frequently crossed a line.
When Elvis Presley was drafted into the US Army in 1958, Parker wheedled to make sure his client did normal military service, rather than take a celebrity wimp-out.
Whether or not it was the right decision for Elvis, it was a decision that should have been entirely his, without trickery and cajoling from an adult who was supposed to be looking after him.
Similarly, when Elvis eventually married Priscilla Beaulieu in 1967, Parker was behind the scenes once more, advocating for the marriage as a way of "taming" Elvis's mutterings of rebellion against his overbearing manager.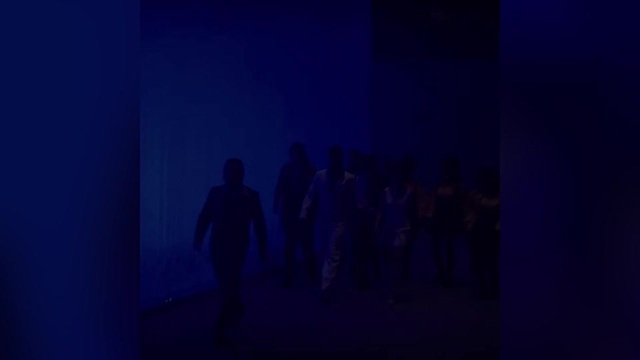 Watch the trailer for Baz Luhrmann film 'Elvis'
Parker also sold the rights Elvis's early recordings, though given how little was known about the future prospects of music rights it would have been more understandable back then than it seems today.
Mistakes and inexperience weren't uncommon failings for pop managers still working in a new form of entertainment. Just look at Brian Epstein's issues with The Beatles' finances.
The bigger issue is that whopping 50% that Parker skimmed off of everything Elvis earned, even after his death, compared to the standard 10-15% a manager usually took.
A journalist once took Parker to task on this, asking: "Is it true that you take 50% of everything Elvis earns?" Parker's incredible response was" "That's not true at all. He takes 50% of everything I earn."
Parker continued to be Elvis's manager through the 1970s until The King's death in 1977, but he didn't see much of Presley in his later years.
After Elvis died, the probate judge appointed a Memphis lawyer Blanchard Tual, whose report accused the Colonel of "self-dealing and overreaching" and of having "violated his duty to Elvis and the estate".
In the final reckoning, it's hard to argue with that.
Was Colonel Tom Parker a murderer?
COLONEL TOM PARKER - Interview on "ABC Nightline" (Aug 15, 1987)
Tom Parker's desire to keep his immigration status under wraps and reluctance to leave the US is understandable.
But there's been some confusion as to why he didn't take advantage of the amnesty offered by the Alien Registration Act of 1940, or after that why he didn't lean on The King's famous friends (which included more than one US president) to make him a legal US citizen.
One somewhat out-there theory is that the young Andreas Cornelis van Kuijk didn't leave Breda just in search of fortune, glory and adventure, but because he was on the run.
Louisville-born journalist Alanna Nash, said to be the first journalist to see Elvis Presley in his casket, wrote The Colonel: The Extraordinary Story of Colonel Tom Parker and Elvis Presley in 2003, which contained a startling claim.
In May 1929, 23-year-old newlywed Anna van den Enden was bludgeoned to death in Breda.
"His family told me that he left quite abruptly, without taking any identifying papers, any money, or any clothing," Nash told Elvis Australia about van Kuijk's swift departure from Breda soon after the murder.
"Obviously, he was terrified of some kind of discovery. This means he set out in a foreign country literally penniless."
She added: "It could have been a coincidence, yes, of course. I cannot say without reservation that he killed this woman.
"I offer it only as a theory, a possibility. Even his Dutch family is willing to admit that it is a possibility, though they believe, as I do, that if he killed her, it was an accident."
So the evidence is only circumstantial, and without something more definitive emerging we're going to hesitate to call the Colonel a killer.
Did Colonel Tom Parker get married or have any children?
"He Was Both A Genius And A Scoundrel" - Tom Hanks On Portraying Elvis' Manager, Colonel Tom Parker
Tom Parker met and married the 27-year-old Marie Francis Mott in 1935.
It's been suggested (by Nash once more) that the wedding may not have been entirely legal, and that they could have had a homebrew carny wedding by swearing their love on a bible.
The couple began to drift in the 1960s as Marie struggled with dementia. She died on November 25, 1986 of a chronic brain syndrome. She was 78.
Parker got wed for a second time in 1990, marrying Lorraine Miller, who had been his secretary since 1972.
The Colonel didn't have any children of his own, though Marie had a son from a previous marriage.
When and how did Colonel Tom Parker die?
Into his late 80s, Colonel Tom Parker began to struggle with various illnesses including diabetes and gout.
On January 20, 1997, Parker suffered a stroke, and died the following morning in a Las Vegas hospital. He was 87.
Held at a Hilton Hotel, his funeral was attended by the likes of Sun Records boss Sam Phillips and Parker's former client Eddy Arnold.
"Elvis and the Colonel made history together, and the world is richer, better and far more interesting because of their collaboration," said Priscilla Presley at the funeral, repping the Elvis estate.
"And now I need to locate my wallet, because I noticed there was no ticket booth on the way in here, but I'm sure that the Colonel must have arranged for some toll on the way out."