QUIZ: How well do you know Fleetwood Mac's song lyrics?
7 July 2022, 11:46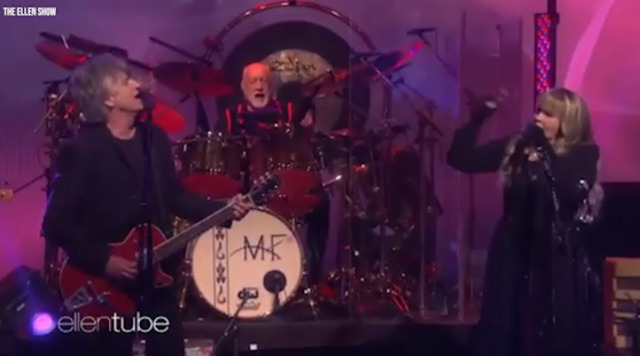 Fleetwood Mac perform 'The Chain' on Ellen with new additions Neil Finn and Mike Campbell
Fleetwood Mac have added countless classic songs to the rock 'n' roll cannon.
From their Brit blues beginnings through to their 1970s superstar era and beyond, Fleetwood Mac have put out an endless stream of massive songs over the decades.
It doesn't hurt that through all their lineup changes, they've always had multiple hit songwriters in the band.
Peter Green, Danny Kirwan, John McVie, Christine McVie, Jeremy Spencer, Bob Welch, Stevie Nicks and Lindsey Buckingham (among others) have pitched in with hits over the years, each bringing their own style to the group.
But how well do you know the songs that have made Fleetwood Mac one of the biggest-selling bands in history?
Take our fiendishly difficult Fleetwood Mac song lyrics quiz and find out!