'Go Your Own Way' by Fleetwood Mac: The making of the Rumours rock anthem
4 February 2022, 12:51 | Updated: 22 September 2023, 11:32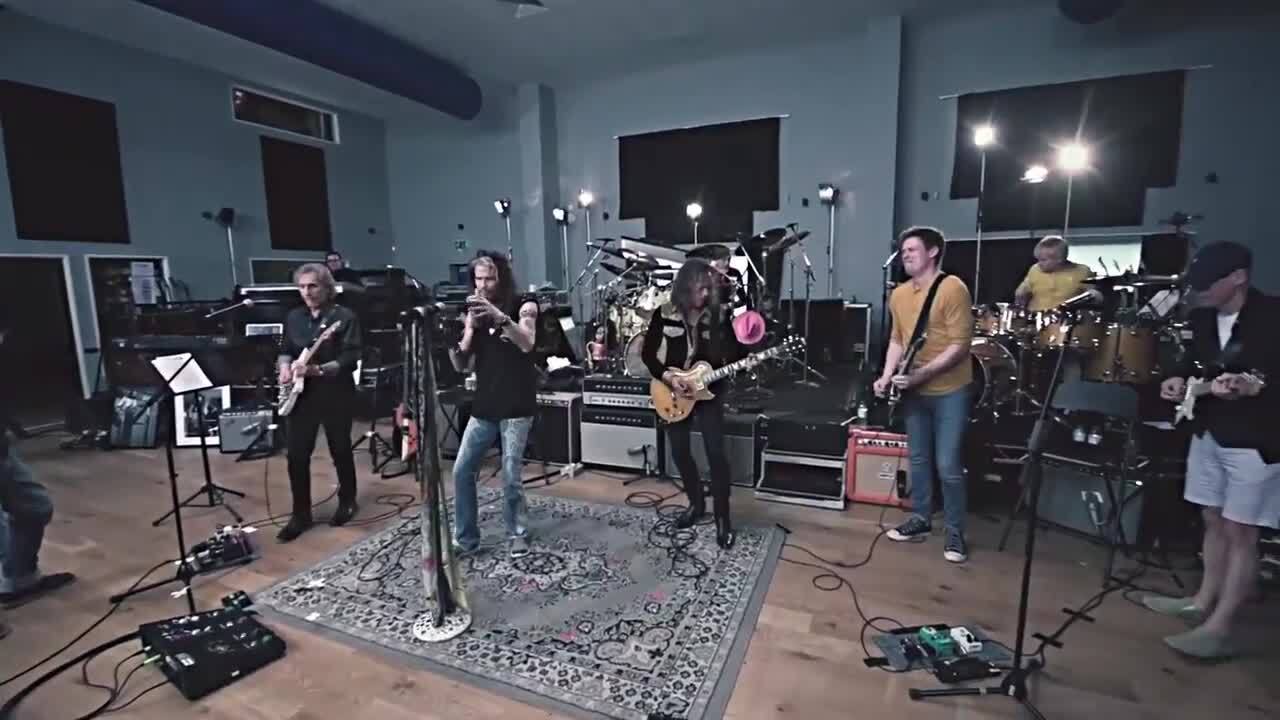 Mick Fleetwood and Friends celebrate the music of Peter Green
As Rumours celebrates its 45th anniversary, we look back at its classic lead single.
Released 45 years ago today, Fleetwood Mac's Rumours is one of the biggest-selling albums of all time.
It sold 10 million copies within a month of release, and has gone on to shift an estimated 40 million in total.
The album spawned four hit singles, and the first was the absolutely massive 'Go Your Own Way'.
But who wrote the song, where was it recorded, and what's it actually about?
Here's everything you need to know about one of the catchiest break-up tracks in pop history.
Who wrote 'Go Your Own Way'?
Fleetwood Mac - Go Your Own Way (Official Music Video)
Fleetwood Mac shared the load of writing their songs across the band, and Rumours boasts tracks by Lindsey Buckingham, Stevie Nicks and Christine McVie, as well as 'The Chain', which was written by all three together with Mick Fleetwood and John McVie.
'Go Your Own Way' was written by the band's then-lead singer and lead guitarist Lindsey Buckingham.
Buckingham wrote the song at a rented house in Florida in the middle of the Fleetwood Mac tour, and it was the first of the three songs he wrote solo for the album (the others were opener 'Second Hand News' and 'Never Going Back Again).
He started writing on guitar when the immortal opening line came to him: "Loving you isn't the right thing to do."
"Lindsey was beating his acoustic guitar as hard as he could and screaming his lungs out," producer Ken Caillat wrote in his book Making Rumours: The Inside Story Of The Classic Fleetwood Mac Album.
"The first time I heard it, I thought, What the heck is going on? It sounded so non-musical.
"I didn't know if anything would come from it. As the months went on, we filled it out and it became a song."
How long did it take to record 'Go Your Own Way'?
The song was performed by the whole band, with Buckingham on guitars and vocals, Stevie Nicks on backing vocals, Christine McVie on Hammond organ and backing vocals, John McVie on bass guitar, and Mick Fleetwood on drums, maracas and cymbals.
Buckingham pieced the song together over a four-month period working in THREE different studios: the Record Plant in Sausalito, California; Wally Heider Studios in Los Angeles; and Criteria Studios in Miami.
Early on in the process, he took a lead from the drums on The Rolling Stones' 'Street Fighting Man'.
The Rolling Stones - Street Fighting Man (Official Lyric Video)
"I remember watching him guide Mick as to what he wanted," said producer Ken. "He'd be so animated, like a little kid, playing these air tom fills with his curly hair flying.
"Mick wasn't so sure he could do what Lindsey wanted, but he did a great job, and the song took off."
John McVie originally recorded a country-sounding bass but Buckingham asked him to strip it down – but let him add a bit more to the chorus.
They overdubbed the song with some guitars, Christine added some Hammond, and after they struggled to get the perfect solo, producer Caillat finished it off by piecing together six or more different takes.
What is 'Go Your Own Way' about?
Lindsey Buckingham: My relationship with Stevie Nicks
Like ABBA's The Visitors, Rumours is one of the ultimate break-up albums, with most of the album exploring the disintegration in the personal relationships between the band.
'Go Your Own Way' is one of the most stark examples, with Buckingham explicitly writing it about his split from bandmate Stevie Nicks.
"Really, it was the beginning of my having a dialogue with Stevie, who had been my lover and musical partner pretty much through the time that the first album was made, and we were sort of on-again, off-again, on-again, off-again," he told Song Exploder in 2019.
"But, by the time we got to Rumours, she had, sort of, split. And 'Go Your Own Way' was written almost as a stream of consciousness.
"I sort of was coming to terms with the fact that I may not be over this person and, at the same time, I'm aware that I've got to accept what's happened and move on."
Buckingham and Nicks argued over the line "packing up, shacking up is all you wanna do". Nicks wanted it cut, saying she "very much resented" the implication, and that "he knew it wasn't true".
"Every time those words would come onstage, I wanted to go over and kill him," she told Rolling Stone in 1997.
"He knew it, so he really pushed my buttons through that. It was like, 'I'll make you suffer for leaving me'. And I did."
When was 'Go Your Own Way' released and where did it get in the charts?
Fleetwood Mac - Silver Springs (Official Music Video)
With Rumours prepped and ready to go, the band teased the release with 'Go Your Own Way', backed with 'Silver Springs' and on shelves in December 1976 in time to hit the Christmas market.
By March 1977, the single went to number 10 on the US Billboard Hot 100, but only reached number 38 in the UK charts.
It more than did the job of building up anticipation for the upcoming album, though, with advance orders topping 800,000 copies.
Despite only scraping into the top 40 on release in the UK, the song has only got bigger and bigger in recent years as it's found a new audience.
In the UK alone it went Silver in 2013 (200,000 copies), Gold in 2016 (400,000 copies) and Platinum in 2017 (600,000 copies). By 2020 the song was certified double platinum, with sales (and streaming equivalents) of 1.2 MILLION.
At the time of writing, it's racked up over 610 million listens on Spotify and 140 views on YouTube.
Who has covered 'Go Your Own Way'?
Lissie - Go Your Own Way (Live)
Obviously, Fleetwood Mac themselves have played 'Go Your Own Way' loads live – it's been on every tour setlist since it was released.
Even though it's Buckingham's baby, it's remained part of their live show since he left in 1987.
He did pop up to play on it as a special guest on the 1990 Behind the Mask Tour in 1990, and of course was back on guitar and vocals when he formally rejoined the band between 1997 and 2018.
Glee Cast - Go Your Own Way (Official Audio)
When it comes to actual covers, charting versions include Lea Michele's version from the Rumours episode of Glee in 2011 and Lissie's take a year later.
Other significant covers include versions by The Lumineers, Wilson Phillips, Boy George, The Cranberries, Keane, Seaweed, Carrie Underwood and Gareth Malone,