Paul McCartney launches podcast exploring the lyrics of his most beloved Beatles and solo songs
5 October 2023, 16:16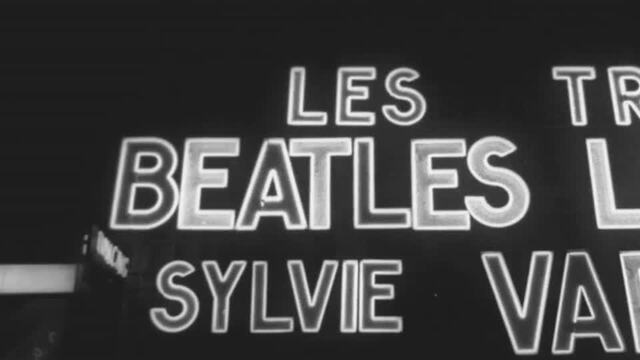 Paul McCartney – Eyes of the Storm photobook trailer
Kicking off with 'Eleanor Rigby' and 'Back in the USSR'.
Paul McCartney has been spoiling fans in the last couple of years, offering a Beatle's-eye view of his most memorable moments.
As well as his stunning Eyes of the Storm exhibition and photobook, there was also the massive two-volume release of The Lyrics: 1956 to the Present.
And now fans can have an even more intimate look at Paul's biggest songs, with the launch of a new podcast A Life In Lyrics that explores Macca's very best songs with The Beatles, with Wings, and as a solo star.
Available on the Pushkin podcast channel – it's co-produced by Pushkin Industries and iHeartPodcasts – the podcast is hosted by poet Paul Muldoon, who assisted McCartney with his lyrics book and wrote its foreword.
The first episode is about 'Eleanor Rigby', and the second is about 'Back in the USSR', with both available to stream now.
"Oh my God, I wanted to become a person who wrote songs," McCartney says in the first episode about his desire to become a songwriter."
"And I wanted to be someone whose life was in music."
Fans who get a Pushkin+ subscription can listen to all 12 episodes of season one now. Season Two will follow in February 2024 with a further 12 episodes.
Listen to McCartney: A Life in Lyrics
"McCartney: A Life in Lyrics offers listeners the opportunity to sit in on conversations between Paul McCartney and poet Paul Muldoon dissecting the people, experiences, and art that inspired McCartney's songwriting," said Pushkin.
"These conversations were held during the past several years as the two collaborated on the best-selling book The Lyrics: 1965 to Present.
"Over two seasons and 24 episodes of McCartney: A Life in Lyrics, you'll hear a combination master class, memoir, and improvised journey with one of the most beloved figures in popular music.
"Each episode focuses on one song from McCartney's iconic catalog – spanning early Beatles through his solo work."
The full running order for season one is as follows:
Eleanor Rigby
Back in the USSR
Let It Be
When Winter Comes/Mull o fKintyre
Penny Lane
Uncle Albert/Admiral Halsey
Here Today
Live and Let Die
Magical Mystery Tour
Jenny Wren/Blackbird
Too Many People
Helter Skelter