Paul McCartney is sharing his amazing early Beatles photos in a new book and exhibition
26 January 2023, 14:55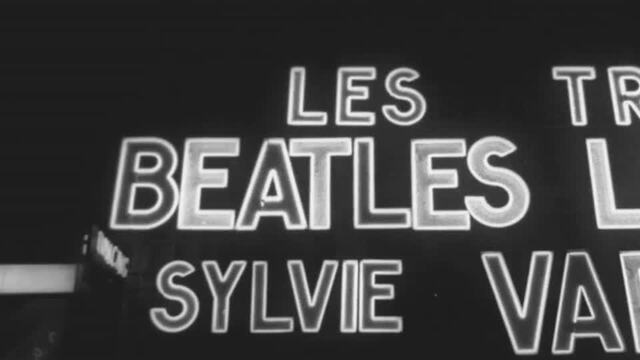 Paul McCartney – Eyes of the Storm photobook trailer
What better way to look through the Eye of the Storm than through the lens of one of the Fab Four?
There have been countless photobooks of The Beatles released over the decades, but there's one coming out soon that definitely has the edge.
Published on June 13, 1964: Eyes of the Storm features a collection of photographs by none other than Paul McCartney himself.
Why now? Well, in 2020 a collection of nearly 1,000 pictures taken by McCartney on a 35mm camera at the end of 1963 and the beginning of 1964 were discovered in his archive.
"Anyone who rediscovers a personal relic or family treasure is instantly flooded with memories and emotions, which then trigger associations buried in the haze of time," Paul said.
"This was exactly my experience in seeing these photos, all taken over an intense three-month period of travel, culminating in February 1964."
He added: "It was a wonderful sensation to be plunged right back.
"Here was my own record of our first huge trip, a photographic journal of The Beatles in six cities, beginning in Liverpool and London, followed by Paris (where John and I had been ordinary hitchhikers just over two years before), and then what we regarded as the big time, our first visit as a group to America."
The book features 275 of Paul's photos and reflections, split up into six city portfolios: Liverpool, London, Paris, New York, Washington, D.C. and Miami.
It also includes a foreword by Paul, a Beatleland introduction by Harvard historian and New Yorker essayist Jill Lepore,a preface by Nicholas Cullinan, Director of the National Portrait Gallery in London, and Another Lens, an essay by Senior Curator Rosie Broadley.
Coinciding with the release of the book is Paul McCartney Photographs 1963-64: Eyes of the Storm, an exhibition at The National Portrait Gallery in London, which runs from June 28 to October 1, 2023. Tickets are available now.