The Beatles' Penny Lane 'in danger of being renamed if slavery link proven', says Liverpool city mayor
17 June 2020, 12:57 | Updated: 22 September 2023, 13:37
Liverpool's Penny Lane, made famous by The Beatles, is "in danger of being renamed" if links to slavery are found, the city's regional mayor has said.
Steve Rotherham, the mayor of the Liverpool city region, says he "doesn't believe" the road is named after 18th century slave merchant James Penny.
Walls and road signs on Penny Lane were defaced last week after claims of the name's origin circulated on social media.
However, there is currently no evidence to support the suggestion that the road was named after James.
Steve said: "If it is as a direct consequence of that road being called Penny Lane because of James Penny, then that needs to be investigated.
"Something needs to happen and I would say that sign and that road may well be in danger of being renamed.
"But, of course, there is no evidence that is the fact. Just imagine not having a Penny Lane and the Beatles' song not being about somewhere.
He added to Sky News: "I don't believe it is associated with James Penny," noting he himself is a "massive Beatles fan who has done a bit of reading on this", suggesting that Penny Lane was instead associated with a toll that was once paid in that area - in pennies - to cross the road.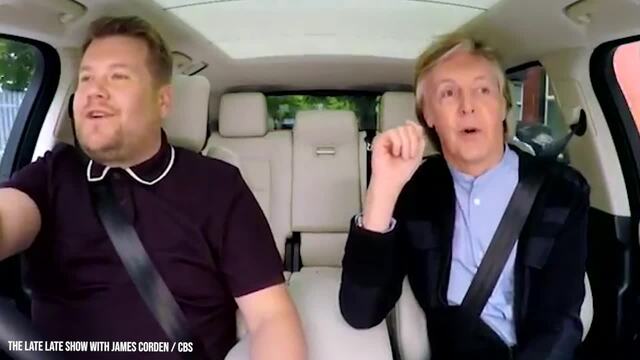 Paul McCartney and James Corden Revisit Penny Lane on Carpool Karaoke
The song 'Penny Lane' was released by The Beatles in February 1967 and the road draws thousands of tourists to the area each year.
Steve continued: "It needs to be investigated and then, if it's found as a direct link then action can be taken.
"Of course, the song wasn't written about James Penny, it was written about an area that The Beatles, when they were off elsewhere, were reminiscing about.
"It's a lovely song and hopefully we'll come to an amicable solution on this one."
Liverpool's International Slavery Museum has said evidence linking Penny Lane to James Penny is "not conclusive".
A spokesperson said the museum is "actively carrying out research on this particular question".