Sgt Pepper's Lonely Heart's Club Band: Who's who on The Beatles' iconic album cover explained
26 May 2022, 14:49 | Updated: 21 September 2023, 12:53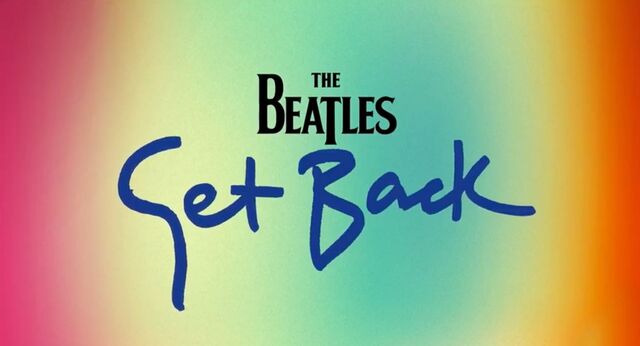 Watch the official trailer for The Beatles: Get Back on Disney Plus
Mae West, Lenny Bruce and Oscar Wilde, but no Hitler, Gandhi or Jesus.
As well as being one of the best albums of all time, The Beatles' Sgt Pepper's Lonely Heart's Club Band also had one of the most striking covers in pop.
It almost never happened: The band actually already had a cover designed by Dutch group The Fool, but gallery dealer Robert Fraser nudged Paul McCartney to use a "fine artist" instead.
The iconic Beatles sleeve was designed by pop-artists husband and wife partnership Peter Blake and Jann Haworth, with the photograph snapped by Michael Cooper.
It was apparently the first sleeve to feature printed lyrics and a designed inner bag, as original pressings had an inner sleeve designed by Sion and Marijke of The Fool.
It was also one of the first gatefold sleeves, and came with a card of cool Pepper cutouts – Blake's original idea for a packet of badges and pencils would have cost too much.
Supposedly loosely based on some pen and ink sketches by Paul McCartney (though Jann denies this), it features John, Paul and George and Ringo in their full Sgt Pepper garb, backed by over 80 cardboard cutouts and wax models.
"Paul and John said I should imagine that the band had just finished the concert, perhaps in a park," Peter Blake said in the 2009 reissue notes.
"I then thought that we could have a crowd standing behind them, and this developed into the collage idea."
Sgt. Pepper's Lonely Hearts Club Band (Remastered 2009)
The band themselves pitched some ideas, with Blake and Fraser filling out the crowd with their own choices.
As you can imagine, it wasn't all straightforward. Wary of legal complaints from living stars, Brian Epstein had his assistant contact everyone who was still around.
Mae West originally declined ('What would I be doing in a lonely heart's club?" she apparently said. The Beatles wrote her a personal letter and she changed her mind.
John Lennon, ever the iconoclast, wanted to have Adolf Hitler, Jesus Christ and Mahatma Gandhi.
EMI understandably said no to the first two (this was shortly after "more popular than Jesus" after all), and despite his original inclusion, Gandhi was painted out.
In front of it all was the world BEATLES made out of flowers
The Beatles - A Day In The Life
"I hated the idea of lettering, or a graphic designer taking Peter and my artwork and slapping their lettering on it,' Jann told the BBC in 2017.
"We were standing in my studio when that idea came up.... I suggested that as another form of lettering, besides the drum, that would keep the integrity of the cover."
So no Hitler or Gandhi... but who's who on the immortal cover, photographed at Chelsea Manor Studios, Flood Street, London on Thursday, March 30, 1967.
1. Sri Yukestawar Giri, guru
2. Aleister Crowley, dabbler in black-magic
3. Mae West, actress
4. Lenny Bruce, comic
5. Karlheinz Stockhausen, composer
6. W.C. (William Claude) Fields, comic
7. Carl Gustav Jung, psychologist
8. Edgar Allen Poe, writer
9. Fred Astaire, dancer/actor
10. Richard Merkin, artist
11. The Varga Girl, by artist Alberto Vargas
12. Leo Gorcey, actor – painted out because he requested a fee
13. Huntz Hall, actor, with Leo Gorcey, one of the bowery Boys
14. Simon Rodia, creator of Watts Towers
15. Bob Dylan, musician
16. Aubrey Beardsley, illustrator
17. Sir Robert Peel, politician
18. Aldous Huxley, writer
19. Dylan Thomas, poet
20. Terry Southern, writer
21. Dion (di Mucci), singer
22. Tony Curtis, actor
23. Wallace Berman, artist
24. Tommy Handley, comic
25. Marilyn Monroe, actress
26. William Burroughs, writer
27. Sri Mahavatara Babaji, guru
28. Stan Laurel, comic
29. Richard Lindner, artist
30. Oliver Hardy, comic
31. Karl Marx, philosopher/socialist
32. H.G. (Herbert George) Wells, writer
33. Sri Paramahansa Yoganandu, guru
34. Anonymous, wax hairdressers' dummy
35. Stuart Sutcliffe, artist/former Beatle
36. Anonymous, wax hairdressers' dummy
37. Max Miller, comic
38. The Petty Girl, by artist George Petty
39. Marlon Brando, actor
40. Tom Mix, actor
41. Oscar Wilde, writer
42. Tyrone Power, actor
43. Larry Bell, artist
44. Dr. David Livingstone, missionary/explorer
45. Johnny Weissmuller, swimmer/actor
46. Stephen Crane, writer
47. Issy Bonn, comic
48. George Bernard Shaw, writer
49. H. C. (Horace Clifford) Westermann, sculptor
50. Albert Stubbins, soccer player
51. Sri Lahiri Mahasaya, guru
52. Lewis Carroll, writer
53. T. E. (Thomas Edward) Lawrence, soldier, aka Lawrence of Arabia
54. Sonny Liston, boxer
55. The Petty Girl, by artist George Petty
56. Wax Model of George Harrison
57. Wax Model of John Lennon
58. Shirley Temple, child actress
59. Wax Model of Ringo Starr
60. Wax Model of Paul McCartney
61. Albert Einstein, physicist
62. John Lennon, holding a French horn
63. Ringo Starr, holding a trumpet
64. Paul McCartney, holding a cor anglais
65. George Harrison, holding a flute
66. Bobby Breen, singer
67. Marlene Dietrich, actress
68. Mohandas K Gandhi, Indian leader – painted out at the request of EMI
69. Legionnaire from the Order of the Buffalos
70. Diana Dors, actress
71. Shirley Temple, child actress
72. Cloth Grandmother Figure, by Jann Haworth
73. Cloth Figure of Shirley Temple, child actress by Jann Haworth
74. Mexican Candlestick
75. Television Set
76. Stone Figure of Girl
77. Stone Figure
78. Statue from John Lennon's House – used by Peter Blake as the basis for the cut-out of Sgt Pepper
79. Trophy
80. Four-Armed Indian Doll
81. Bass Drum Head, Designed by Joe Ephgrave
82. Hookah, water tobacco pipe
83. Velvet Snake
84. Japanese Stone Figure
85. Stone Figure of Snow White
86. Garden Gnome
87. Tuba