Andy Williams facts: The life, death, songs and films of the easy listening 'Moon River' superstar
20 September 2022, 10:13 | Updated: 20 September 2023, 13:54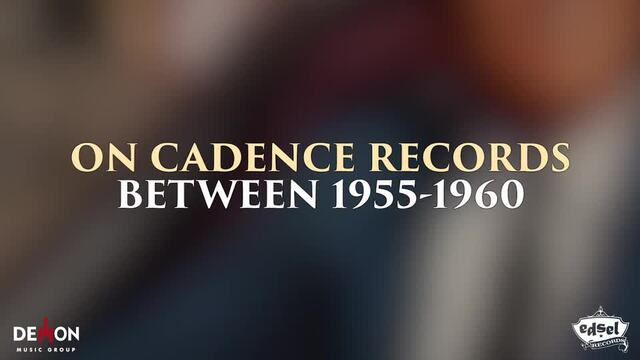 Andy Williams – Cadence Album box set trailer
The life, death, songs and films of easy listening superstar Andy Williams.
To many people, he'll forever be Mr Moon River, but Andy Williams was so much more than that.
In a career spanning nearly three-quarters of a century, Williams saw in the trad pop age, dabbled in rock and roll, and became maybe the ultimate crooner.
Depending on who's counting, Williams sold anything from 45 to 100 million albums.
He picked up Grammy nods and Emmy Awards. It was his performance of 'Moon River' – originally performed by Audrey Hepburn for Breakfast at Tiffany's – that celebrated the track at the 1962 Academy Awards, where it won Best Original Song.
To mark a decade since his passing, we're inducting Andy Wiliams into a virtual Hall of Fame and celebrating the life and work of one of the all-timers.
When was Andy Williams born and where did he grow up?
Andy was born Howard Andrew Williams on December 3, 1927 in Wall Lake, Iowa to mum Florence and dad Jay Emerson Williams.
He grew up in Cheviot, Ohio and went to Western Hills High School in Cincinnati, before the family moved to California in 1943 (when Andy was around 16), so he finished his education at University High School in West Los Angeles.
When he was just 17, Andy joined the United States Merchant Marine, where he saw out the final years of World War II.
How did Andy Williams get into music and who were the Williams Brothers?
Andy Williams brothers - Winter Wonderland.flv
Like many kids, Andy first sang in public as part of a church choir, and his first proper performances came pretty soon after.
Andy was the youngest of four Williams brothers, being the littlest sibling of Bob, Don, and Dick Williams. Together they formed the Williams Brothers vocal quartet (not to be confused with a gospel group of the same name), performing on a number of Midwest radio stations in late 1938, when Andy would have only been 10 or 11.
After the family moved to LA, the Williams Brothers almost immediately struck gold. They sang as backing vocalists on Bing Crosby's 1944 hit version of 'Swinging on a Star'.
The song featured in the film Going My Way and even won the Academy Award for Best Original Song.
The Williams Brothers themselves went on to appear in four musical films: Janie (1944), Kansas City Kitty (1944), Something in the Wind (1947), and Ladies' Man (1947).
Around this time, ex-radio star turned MGM exec Kay Thompson relaunched herself as a performer once more, with the Williams ganging backing her up.
Kay Thompson and the Williams Brothers were an overnight success on the nightclub scene, but by 1953 the Williams brothers went their separate ways.
Kay and Andy continued to work closely together and had a romantic fling, despite her being nearly ten years older than the 19-year-old Williams.
On going solo with RCA Victor's X label in 1953, Williams recorded a string of flops.
Andy's fortunes quickly changed, though. He won a spot on Tonight Starring Steve Allen and moved to boutique New York label Cadence Records.
His third single for the label 'Canadian Sunset' went top 10 in August 1956. Its follow-up 'Butterfly' went all the way to number one in July 1957 – his only chart-topping single.
And with that, Andy Williams had truly arrived.
Is that Andy Williams singing instead of Lauren Bacall in To Have and Have Not?
lauren bacall: to have and have not "how little we know"
No. Despite rumours to the contrary, the teen Andy didn't overdub Lauren Bacall's singing in To Have and Have Not.
He did test for the job along with some female singers, but in the end director Howard Hawks went with the real deal and had Lauren sing along.
What were Andy WIliams's biggest songs?
Andy Williams - Moon River (Year 1961)
Andy Williams's best-known song was 'Moon River', which he performed at the 1962 Academy Awards.
Incredibly, his version was never released as a single. Instead, Jerry Butler hit 11 in the charts with it in 1961, as did the movie version credited to Henry Mancini the same year.
Danny Williams topped the chart with his take on 'Moon River' right at the end of 1961, while Andy recorded and released his version on the Gold-selling Moon River and Other Great Movie Themes the following year.
Andy's actual hit singles – including songs given a second life from recent adverts like 'Music To Watch Girls By' and 'It's The Most Wonderful Time Of The Year' included:
Canadian Sunset
Butterfly
I Like Your Kind of Love
Are You Sincere?
Hawaiian Wedding Song
Lonely Street
The Village of St. Bernadette
Can't Get Used to Losing You
Hopeless
A Fool Never Learns
Dear Heart
(Where Do I Begin?) Love Story
Speak Softly Love (Love Theme from 'The Godfather')
Music To Watch Girls By
It's The Most Wonderful Time Of The Year
When was The Andy Williams Show on television?
Simon & Garfunkel, Andy Williams - Scarborough Fair/Canticle - Live
In the 1960s it seemed like every major solo star on both sides of the Atlantic presented a variety TV show with their name in the title, and Andy Williams was no exception.
The Andy Williams Show ran from 1962 to 1971 on NBC, flitting between a weekly, fortnightly and occasional specials format.
It featured regular performers including The Osmond Brothers, Bobby Darin, Dick Van Dyke and Ray Stevens, among others, with guest stars including Julie Andrews, Woody Allen, Count Basie, Tallulah Bankhead, Shirley Bassey, Bee Gees, The Beach Boys, Johnny Cash, Ray Charles, Rosemary Clooney, Bing Crosby... and that's just going down the list from A-C
Pretty much all the stars of the era were a guest of Andy's at one time or another.
What was Andy Williams's relationship with Bobby Kennedy?
Battle Hymn of the Republic
Andy Williams had a complicated political identity.
Despite being a self-proclaimed Republican, he was good friends of Democrat Robert F Kennedy and his wife Ethel, and even campaigned for Bobby in the 1968 presidential primary.
Andy was even in Kennedy's entourage in the Ambassador Hotel in Los Angeles when RFK was fatally shot in June 1968.
Williams went on to sing 'Battle Hymn of the Republic' at the funeral at Ethel's request, and he and Claudine Longet named their son Bobby after him.
After RFK's murder, Andy helped raised funds for George McGovern's 1972 presidential campaign, performing at benefit shows.
There may be some truth to the adage that you get more right-wing as you get older, though, as in 2009 he said that he was no fan of Barack Obama.
"I think he wants to create a socialist country, The Daily Telegraph quoted Andy as saying. "The people he associates with are very Left-wing. One is registered as a Communist.
"Obama is following Marxist theory. He's taken over the banks and the car industry. He wants the country to fail."
What was the Andy Williams San Diego Open?
Andy's love of golf was well-known and he was a keen player himself.
What's more, he hosted the PGA Tour tournament in San Diego from 1968 to 1988 at the Torrey Pines course, giving it the unofficial title of the Andy Williams San Diego Open.
The tournament continues to this day, albeit with the much less fancy title of the Farmers Insurance Open.
How many times did Andy Williams marry and how many children did he have?
Andy Williams married Claudine Longet on December 15, 1961. They first met in Las Vegas when he offered a helping hand when her car broke down.
They had three children together – Noelle, Christian and Robert – before separating in 1970, and divorcing in 1975.
Andy and Claudine remained close, and he even took her to and from the courtroom when she was charged with the fatal shooting of her skier boyfriend Vladimir 'Spider' Sabich (the shooting was later ruled an accident),
Williams married a second time in 1991 to Debbie Haas, and they remained married until Andy's death.
What and where is the Moon River Theatre?
Andy Williams -- Nelson Muntz
On May 1, 1992, Andy Williams opened his own theatre in Branson, Missouri.
The Moon River Theatre won that year's Conservation Award from the state due to its incredible design that blended with the nearby Ozark Mountains.
It won rave reviews, and even got a visit from Andy Williams superfan Nelson Muntz in The Simpsons, with the school bully getting chocked up by Andy's performance of his signature song.
How old was Andy WIlliams when he died?
Andy Williams died on September 25, 2012. He was 84.
Williams had revealed at the Moon River Theatre the previous November that he had been diagnosed with bladder cancer.
After receiving chemotherapy in Houston, he moved to California to be closer to medical specialists, but returned to his Branson home where he died.