Bee Gees facts: Gibb brothers, biggest songs, break-ups, their name and more facts revealed
16 March 2022, 11:34 | Updated: 16 November 2023, 12:09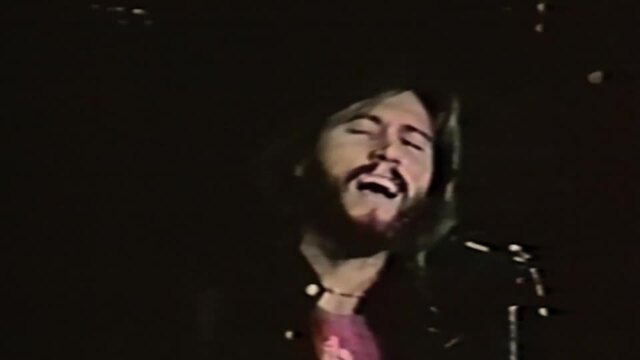 The Bee Gees - The brothers' distinctive singing style
The Bee Gees were one of the world's most successful groups of all time.
The trio regularly updated their sound, and remained hitmakers for themselves and other artists for several decades.
Here's all the important facts about the brothers Gibb that you need to know:
Who were the Bee Gees?

Bee Gees - Stayin' Alive (1977)

The Bee Gees were a pop group formed in 1958, consisting of brothers Barry, Robin, and Maurice Gibb, the latter of which were twins.

The trio were particularly huge in the late 1960s and early 1970s, and later as prominent disco performers in the mid-to-late 1970s.

The group were known for their three-part tight harmonies. Robin's clear vibrato lead vocals was the main hallmark of their earlier songs, while Barry's high falsetto became their signature sound in later years.

The Gibbs wrote all of their own hits, as well as writing and producing several massive hits for other artists.

Where were the Bee Gees from?

They were born on the Isle of Man to English parents, and lived in Chorlton, Manchester until the late 1950s.

The family moved to Redcliffe, in Queensland, Australia. After achieving their first chart success in Australia, they returned to the UK in 1967.

Why were they called the Bee Gees?

Bee Gees in 1999. Picture: Getty

Local Australian DJ Bill Gates (not that one) renamed the brothers' group to the BG's (later changed to 'Bee Gees') after his, speedway promoter Bill Goode and Barry Gibb's initials.

Thus, the name was not specifically a reference to 'Brothers Gibb', despite popular belief.

Which Bee Gees are still alive?

Barry Gibb was knighted in 2018. Picture: Getty

Sadly, Maurice Gibb died at the age of 53 in 2003 due to complications of a twisted intestine.

Robin Gibb died aged 62 in 2012 after being diagnosed with cancer.

Barry Gibb is still performing, and was awarded a knighthood in 2017.

How many records have the Bee Gees sold?

Bee Gees - How Deep Is Your Love (1977)

During their career, the Bee Gees scored 19 UK top 10 singles, including five number ones.

Among their many hits include 'Stayin' Alive', 'Night Fever', 'How Deep is Your Love', 'Tragedy', 'More than a Woman', 'Massachusetts', 'You Win Again' and 'Jive Talkin''.

They have sold more than 220 million records worldwide.

What songs did the Bee Gees write for other artists?

KENNY ROGERS & DOLLY PARTON - ISLANDS IN THE STREAM - HQ Audio

Barry Gibb and his brothers wrote hits for many others.

They include 'Grease' by Frankie Valli from the movie of the same name, 'Woman in Love' by Barbra Streisand, 'Emotion' by Samantha Sang, 'If I Can't Have You' by Yvonne Elliman, 'Heartbreaker' by Dionne Warwick and 'Islands in the Stream' by Kenny Rogers and Dolly Parton.

Who were the Bee Gees married to?

Maurice Gibb And Lulu. Picture: Getty

Maurice Gibb was married to singer Lulu from 1969 to 1975. He married his second wife, Yvonne Spenceley Gibb, later in 1975, and it lasted until his death.

Robin Gibb married secretary Molly Hullis in 1968, and they divorced in 1980. He later married artist Dwina Murphy.

Barry was married to Maureen Bates from 1966 to 1970. Later that year, he married former Miss Edinburgh, Linda Gray.