Diana Ross facts: Songs, films, net worth and children of the Motown queen and Supremes legend
22 March 2022, 11:48 | Updated: 16 November 2023, 14:41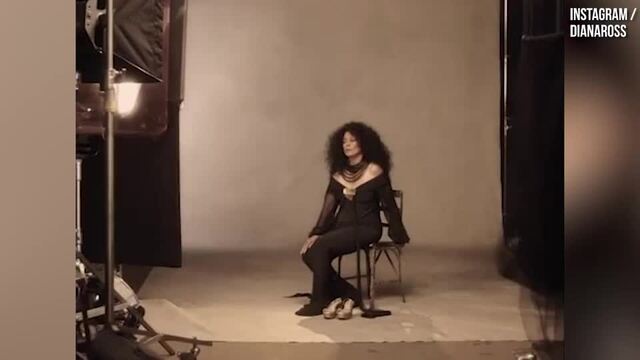 Diana Ross reveals new album is coming on Friday in promo
From The Supremes to solo superstardom, we celebrate the life and work of Ms. Diana Ross.
When the 2020 Glastonbury Festival was cancelled, we feared the chance to see Diana Ross at Worthy Farm had gone forever.
But thankfully, Emily Eavis has managed to book the soul icon once more, and all being well she'll play the coveted Sunday afternoon Legends Slot on the Pyramid stage next year.
Even better, she'll have a brand new album to show off. Released last week, Thank You is her first album since I Love You all the way back in 2006.
So there's no better time to look back at the life and music of Diana Ross.
Where did Diana Ross grow up?
Diana Ross - Forever Young
Diana Ross was born in Detroit, Michigan on March 26, 1944 to mum Ernestine and dad Fred as the second child of seven children.
She lived on Belmont Road near Highland Park next door to William 'Smokey' Robinson.
Fred and the kids moved to Bessemer, Alabama when Diana was seven to live with other relatives when her mum became seriously ill with TB, but they moved back to Detroit once Ernestine got better.
When Diana was 14, the Ross family moved to the Brewster-Douglass Housing Projects at St Antoine Street, and she attended the Cass Technical High School, studying clothing design, tailoring, modelling and cosmetology.
How did Diana Ross get into music and how did she join The Supremes?
The Supremes - Baby Love (Lyric Video)
Paul Williams, a future member of The Temptations, was in a group called The Primes. He gave his manager Milton Jenkins a tip-off about the young Diana Ross.
He hired Ross for the girl-led spinoff group The Primettes when she was just 15
She joined Florence Ballard, Mary Wilson, and Betty McGlown in the lineup, and the group won a talent competition in Windsor, Ontario in 1960, later being invited to audition for Motown.
They were brought to Motown by Smokey Robinson, who helped them out on the condition that he and his group the Miracles could borrow their guitarist Marv Tarplin.
The Motown audition, but Berry Gordy held back on signing them because of their young age. They didn't take no for an answer, and regularly hung around the label's Hitsville USA HQ to pitch in on recordings.
McGlown was replaced by Barbara Martin, the Primettes were soon allowed to record their own (Smokey-written) songs for Motown.
The Supremes - Stop! In The Name of Love [The Hollywood Palace - 1965]
Eventually, Berry Gordy agreed to sign the group but demanded a name change, and from a list, Ballard picked The Supremes.
Within a couple of years, Martin left the group leaving them as a trio. Gordy swapped Diana Ross in as lead singer ahead of Ballard and the hit singles just kept on coming.
When did Diana Ross leave The Supremes and go solo?
Diana Ross & The Supremes "Someday We'll Be Together" on The Ed Sullivan Show
Despite their remarkable success, things weren't all rosy for The Supremes.
By the summer of 1967, Ballard's struggles with depression and alcoholism led to her being replaced by Cindy Birdsong, a member of Patti LaBelle and the Blue Belles.
Around the same time, Gordy renamed the group Diana Ross & the Supremes, pushing Ross even more to the forefront.
Supremes legend Mary Wilson on Motown's 60th and its ongoing legacy
Ross was pushed to perform solo on a number of TV specials from 1968.
The last Diana Ross & The Supremes single was the chart-topping 'Someday We'll Be Together', and recorded during Ross's first solo sessions, the A-side didn't feature the voices of either Cindy Birdsong or Mary Wilson.
Her last appearance with the group at the Frontier Hotel in Las Vegas, Nevada on January 14, 1970. Diana Ross was now a solo star.
What are Diana Ross's biggest songs?
Even if you ignore her run of chart-toppers with The Supremes, Diana Ross has had more hits from the 1970s to 2020s than we could squeeze into a readable list, but here are the very biggest and best from over the years:
Reach Out and Touch (Somebody's Hand)
Ain't No Mountain High Enough
Touch Me in the Morning
You're a Special Part of Me (with Marvin Gaye)
Theme from Mahogany (Do You Know Where You're Going To)
Love Hangover
Upside Down
I'm Coming Out
Endless Love (with Lionel Richie)
Why Do Fools Fall in Love
Mirror, Mirror
Muscles
Missing You
Workin' Overtime
I've Got a Crush on You (with Rod Stewart)
Thank You
What films did Diana Ross star in?
Diana Ross - Lady Sings The Blues
As well as being a pop and soul phenomenon, Diana Ross has had several significant big-screen roles.
He best role was probably her first, and she picked up an Oscar nomination for playing Billie Holiday in 1972 biopic Lady Sings The Blues.
Diana also took the lead role of Tracy Chambers in the Berry Gordy-directed Motown production Mahogany in 1975.
The Wiz Official Trailer #1 - Michael Jackson Movie (1978) HD
She played Dorothy in The Wiz – Motown's stunning 1978 retelling of L. Frank Baum's classic The Wonderful Wizard of Oz .
After a lengthy break came 1994's straight-to-TV ABC drama movie Out of Darkness, which starred Diana as a former medical student who loses 18 years of her life to paranoid schizophrenia.
She also starred in the straight-to-TV drama Double Platinum opposite fellow singer/actor Brandy.
Is Diana Ross married, and does she have any children?
Reach Out And Touch (Somebody's Hand)
Diana Ross has been married twice, but before she was married she had a relationship with Motown boss Berry Gordy, which started in 1965 when she was 21 and Gordy was 36.
They had one child together, Rhonda Suzanne Silberstein, in August 1971. But Diana had actually married music exec Robert Ellis Silberstein two months into her pregnancy.
Robert knew that he wasn't the biological father of Rhonda, but he and Diana raised her as their own, and they had two more daughters together – Tracee Joy born in 1972 and Chudney Lane Silberstein born in 1975.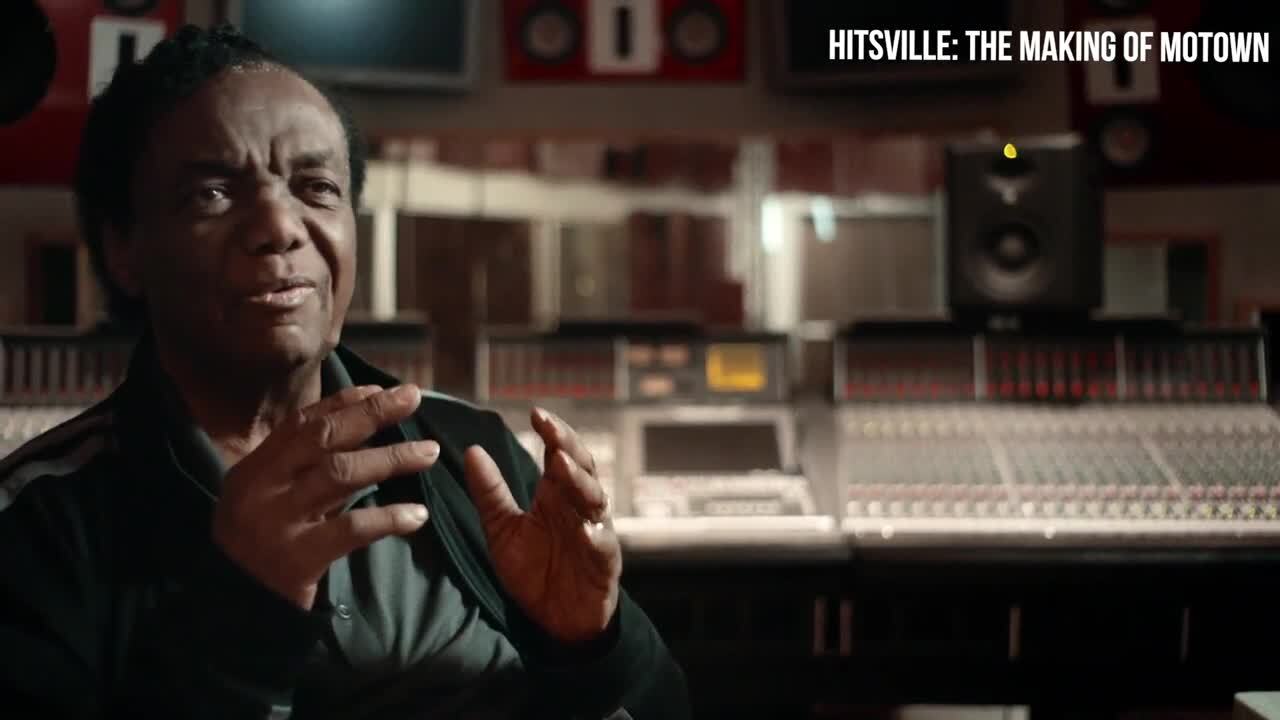 Hitsville documentary reveals how The Supremes found their first hit
Diana and Robert divorced in 1977, and she married Norwegian shipping magnate Arne Næss Jr. in 1986, a year after they met.
They had two sons together, Ross Arne born in 1987, and Evan Olav born in 1988, and Ross also became stepmother to Næss Jr.'s other children Katinka, Christoffer, and folk singer Leona Naess. The couple divorced in 2000.
Aside from her marriages, Diana Ross dated Kiss frontman Gene Simmons from 1980 to 1983. The couple got together when Gene's ex Cher suggested that the Kiss man enlist Ross to help him choose her a Christmas present. Amazing.
How many records has Diana Ross sold, and what is her net worth?
Ain't No Mountain High Enough
It's hard to get anything close to an exact figure, but estimates show that Diana Ross has sold over 100 MILLION albums in her career.
Financial analysts have estimated her net worth to be in the region of $250 million (around £185 million).