Tom Jones facts: Real name, age, songs, wife and children of the Welsh singer
21 March 2022, 12:16 | Updated: 10 March 2023, 13:16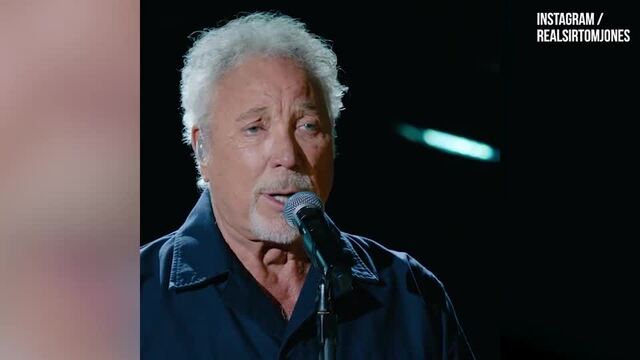 Sir Tom Jones shows sneak peak of very personal song
Sir Tom Jones is one of the greatest pop singers of all time, with a career spanning six decades.
Sir Tom Jones has taken a comfortable stride into his 80s and is still recording and performing live.
There's never a bad time to celebrate the life and time of Sir Tom, so we'll do just that as we induct the Welsh icon into Gold's Hall of Fame.
Who is Tom Jones and what is his real name?

Tom Jones in 2015. Picture: Getty

Born Thomas John Woodward, Sir Tom Jones is a famous Welsh singer.

His career began with several top 10 hits in the mid-1960s. He has since toured regularly, with appearances in Las Vegas from 1967 to 2011.

His voice has been described by one critic as a "full-throated, robust baritone". His musical style has included pop, R&B, show tunes, country, dance, soul and gospel.

Jones has sold over 100 million records worldwide, with 36 Top 40 hits in the UK and 19 in the US.

What are Tom Jones's biggest songs?

Tom Jones "It's Not Unusual" (April 21, 1968) on The Ed Sullivan Show

Among his most famous hits include:

- It's Not Unusual

- What's New Pussycat?

- Help Yourself

- The Green Green Grass of Home

- You Can Leave Your Hat On

- Sexbomb

- Mama Told Me Not to Come

- She's a Lady

How old is Tom Jones and where was he born?

Tom Jones - She's A Lady • TopPop

Tom Jones was born in Pontypridd, in Glamorgan, South Wales on June 7, 1940. He celebrated his 81st birthday in 2021.

His parents were Thomas Woodward (1910-1981), a coal miner, and Freda Jones (1914-2003).

He began singing at an early age, and would regularly sing at family gatherings, weddings and in his school choir.

Who was Tom Jones's wife and does he have children?

Tom Jones and wife Linda in 1965. Picture: Getty

In March 1957, Jones married his high school girlfriend, Linda Trenchard, when they were expecting a child together, both aged 16.

Their son, Mark, was born the month after their wedding. To support his young family, began working in a glove factory, and later moved to construction.

Jones was married to Linda until her death in April 2016. They stayed married despite his many well-publicised affairs. His affairs once led Linda to assault him.

He had affairs with well-known women, such as Mary Wilson of the Supremes, TV host Charlotte Laws, and former Miss World Marjorie Wallace.

Tom Jones and son Mark in 1985. Picture: Getty

One affair also resulted in the birth of a son. In October 1987, while touring the US, Jones had a brief relationship with model Katherine Berkery, who discovered she was pregnant.

After a legal battle that included DNA testing, a court ruled in 1989 that Jones was the boy's father. He denied the court's findings until 2008, when he admitted they were true. However, he has shown no interest in meeting his son, Jonathan Berkery.

Was Tom Jones friends with Elvis Presley?

Elvis and Priscilla Presley with Tom Jones. Picture: Getty

Tom Jones met his idol Elvis in 1965 at the Paramount film stage, when Elvis was filming Paradise, Hawaiian Style.

They became good friends, and spent lots of time together in Las Vegas and duetted until the early hours at Presley's private Las Vegas suite.

The friendship continued until Presley's death in 1977. Tom is also close friends with Presley's widow Priscilla Presley.