Barry Manilow is coming to the UK next year for a massive one-off concert
9 October 2023, 12:20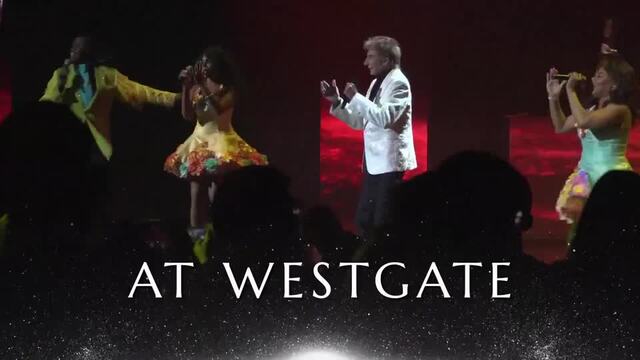 Manilow at Westgate: Barry Manilow's Las Vegas residency trailer
Barry Manilow comes to Manchester!
Barry Manilow is as adored as much in the UK as he is in his native USA, and although he's being kept very busy in Las Vegas these days, he's making a special journey here next year.
The 'Could It Be Magic' singer has announced a major one-off show at the Manchester Co-Op Live Arena on Sunday, May 19, 2024.
The concert is being billed as his only arena show in the UK of the year, and tickets go on sale this Friday, October 13 at 9am via Ticketmaster.
The date comes right in the middle of Manilow's recently announced 2024 run at the International Theater at the Westgate Las Vegas Resort & Casino.
Last month, Manilow played his 673rd show at the venue on his MANILOW: LAS VEGAS – The Hits Come Home! residency.
That meant he beat the record of Vegas icon Elvis Presley, an achievement recognised by his being presented with the key to the Las Vegas Strip by Clark County Commissioner Tick Segerblom.
"I've been playing there off and on since the '80s. It would be one stop on a tour. But this is a ... bona fide residency, and I just love it. I love the audiences. I love this place," Manilow said of his continuing run.
"The Westgate is the perfect size for what I do. And ... yes, we are 'in residency' – and we're not kidding. A lot of people say, 'We're in residency' ... they do two weekends and they never come back. I definitely am there!"