Bob Dylan facts: Age, marriages, children, albums, songs and real name of the folk-rock icon
22 May 2023, 11:59 | Updated: 11 October 2023, 13:46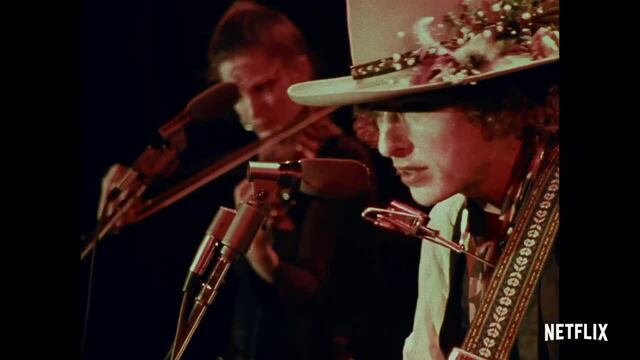 The trailer for Rolling Thunder Revue: A Bob Dylan Story By Martin Scorsese
Over 60 years into his career, Bob Dylan is without question one of the all-time greats.
When you're talking about the all-time legends of popular music, Bob Dylan has to be front and centre in the conversation.
Not only was his influence over 20th-century music impossible to overstate, but in the 21st Century he has released some of his very best work, too.
Like The Beatles, there are literally hundreds of books about Bob Dylan out there so we're not going to be able to round up every single bit of trivia about the folk-rock icon here.
But having said that, we've sifted through the many myths (some of them happily propagated by the man himself) and rounded up the absolute must-know facts about Bob Dylan.
Want to know about Bob's marriages, kids, very best albums, books, concert films and more? Then read on.
How old is Bob Dylan and where did he grow up?
Bob Dylan was born on May 24, 1941 at St Mary's Hospital in Duluth, Minnesota. He celebrated his 81st birthday in 2022.
He was raised not far away in the town of Hibbing, Minnesota and went to Hibbing High School and later the University of Minnesota, in Minneapolis.
Bob moved to New York City, which is where he became a star.
What is Bob Dylan's real name and where did he get his stage name from?
Bob Dylan - Subterranean Homesick Blues (Official HD Video)
Bob Dylan was born Robert Allen Zimmerman, and like many Jewish people was also given a different Hebrew name –  שבתאי זיסל בן אברהם (Shabtai Zisl ben Avraham).
(It's worth a quick aside to mention that while Bob was part of Hibbing's Jewish community and had his Bar Mitzvah in 1954, he also converted to Evangelical Christianity in the late 1970s – resulting in his albums Slow Train Coming, Saved and Shot of Love.
Bob seems to have rolled back from his pure Evangelism since then, and has taken part in Jewish customs, including his own sons' Bar Mitzvahs, and unexpectedly rocked up on the religious Jewish Chabad Lubavitch telethons in 1989 and 1991).
Bob Dylan on Chabad Telethon through the years
He first took the stage name Bob Dillon (note that spelling) as early as 1958, apparently inspired by Gunsmoke's Marshal Matt Dillon, as well as a local family in Hibbing, Minnesota.
He apparently told early biographer Robert Shelton: "Straighten out in your book that I did not take my name from Dylan Thomas. Dylan Thomas's poetry is for people that aren't really satisfied in their bed, for people who dig masculine romance."
But, by 1961 he had switched up the spelling to Dylan, and perhaps non-coincidentally by that time he'd become better acquainted with the work of the Under Milk Wood writer.
If you're asking what Bob Dylan's real name is though, you may be surprised to find out that it's actually "Robert Dylan".
Bob Dylan - Things Have Changed (Official HD Video)
Bob legally changed it from Robert Allen Zimmerman to Robert Dylan in the St. Louis County Court, Hibbing. on August 9, 1962 – less than six months after the release of his debut Bob Dylan album.
He's also been known under many other names over the years.
Bob called himself Elston Gunn when he backed Bobby Vee on the piano, and Tedham Porterouse when he played the harmonica for Ramblin' Jack Elliot. He recorded an album of old folk as Blind Boy Grunt, and later took the name Robert Milkwood Thomas (two Dylan Thomas references for the price of one, there) when he has a guest spot on a Steve Goodman album.
As one of the Traveling Wilburys (more on them later), he was Lucky and then Boo Wilbury, and when he co-writer the odd 2003 movie Masked and Anonymous with director Jack Charles, he did it as Sergei Petrov for some reason.
From 2001's Love and Theft on, he has generally self-produced his albums under the name Jack Frost.
How did Bob Dylan get into music?
"You burst on the scene already a legend," sang Joan Baez about Bob Dylan in her masterful 1975 song 'Diamonds & Rust', and while his rise to folk and then rock 'n' roll stardom was swift, Bob had been playing for a while by the time he actually broke through.
He listened to blues, country and rock 'n' roll radio and formed a number of bands in high school, playing loud-as-can-be rock 'n' roll covers, followed by those piano performances with Bobby Vee.
After his move to Minneapolis, Dylan shifted his attention from rock 'n' roll to folk, performing at the Ten O'Clock Scholar coffeehouse and being part of the so-called Dinkytown folk scene.
Blowing In The Wind (Live On TV, March 1963)
He dropped out of uni after just one year and a few months later made a pilgrimage to visit his literal folk hero Woody Guthrie.
Promising to continue Woody's legacy, Bob threw himself into the Greenwich Village scene and earned guest harmonica spots on albums by Harry Belafonte and Carolyn Hester, the latter of which introduced him to producer John Hammond, who signed Bob to Columbia Records.
An album of mainly folk covers Bob Dylan came in March 1962, but it was the following year's follow-up The Freewheelin' Bob Dylan - with self-penned songs like 'Blowin' in the Wind', 'Masters of War' and 'Don't Think Twice, It's All Right' that turned him into a superstar.
What are Bob Dylan's biggest songs and albums?
Mr. Tambourine Man (Live at the Newport Folk Festival. 1964)
Even leaving aside his side projects and collaborations, Bob Dylan has released a whopping 39 studio albums, most of which are packed with original material.
His very biggest and best albums include the peerless three-year run of The Freewheelin' Bob Dylan (1963), The Times They Are a-Changin' (1964), Another Side of Bob Dylan (1964), Bringing It All Back Home (1965), Highway 61 Revisited (1965) and Blonde on Blonde (1966).
Later highlights include the divorce album Blood on the Tracks (1975), a late-era return-to-form trio of Time Out of Mind (1997), "Love and Theft" (2001) and Modern Times (2006) and of course his most recent Rough and Rowdy Ways (2020).
Bob Dylan - Tangled Up In Blue (Official HD Video)
There were also his two albums as one of the most super of supergroups, The Traveling Wilburys - 1998's Traveling Wilburys Vol. 1 and 1990's er... Travelling Wilburys Vol. 3.
Bob was joined in that group by George Harrison, Jeff Lynne, Tom Petty and (for the first album) Roy Orbison.
We should also mention The Bootleg Series, collecting up outtakes, demos, rarities and other delights, currently on Volume 17 (SEVENTEEN!).
Bob Dylan's written more songs than we could begin to list, but his most well-known and well-loved singles include:
Blowin' in the Wind
The Times They Are a-Changin'
Mr Tambourine Man
It Ain't Me Babe
My Back Pages
Subterranean Homesick Blues
Maggie's Farm
Like a Rolling Stone
Rainy Day Women #12 and 35
I Want You
Just Like A Woman
All Along The Watchtower
Lay Lady Lay
Knockin' on Heaven's Door
Tangled Up in Blue
Hurricane
Gotta Serve Somebody
Jokerman
Love Sick
Make You Feel My Love
Things Have Changed
Murder Most Foul
How many times has Bob Dylan been married and how many children does he have?
Bob Dylan has been married twice, the first time to Sarah Lownds between 1965 and 1977.
She inspired the nearly 11-and-a-half minute masterpiece 'Sad Eyed Lady of the Lowlands', from Blonde on Blonde and Desire's song 'Sara', while the disintegration of their relationship influenced 1975's Blood on the Tracks.
During their relationship, they had three children. Jesse Byron, Anna Lea, Samuel Isaac Abram and lastly Jakob Luke, a future member of The Wallflowers.
Dylan also adopted Sarah's daughter Maria Lownds from a previous marriage.
Bob Dylan - Sad-Eyed Lady of the Lowlands (Official Audio)
Bob married for a second time to backing singer Carolyn Dennis aka Carol Dennis in 1986 and they divorced in 1992 after having one child, Desiree Gabrielle Dennis-Dylan.
Incredibly, their marriage and child were kept private until a 2001 biography revealed them.
Bob had previous relationships with Suze Rotolo (that's her on the cover of The Freewheelin'...) and Joan Baez.
What is Bob Dylan's net worth?
Bob Dylan - It's Alright, Ma (I'm Only Bleeding) (Official Audio)
With his 39 solo studio albums and umpteen compilations, Bob Dylan has sold a lot of albums, shifting an estimated 145 million records over his career.
What's more, other rockers his age only tour once every few years. Bob has been on what's been called his Never Ending Tour since 1988.
Bob himself shrugged off the label, saying that specific tour ended in 1991, but the truth is – pandemic aside – he's been on the road non-stop ever since.
Dylan sold his entire back catalogue (and rights to future releases) to Sony Music Entertainment in 2022 in a deal worth a reported $150-200 million.
Bob Dylan's exact net worth is as difficult to estimate as it probably is to add up, but the figure of $500 million often bandied about seems about right.
Has Bob Dylan written any books?
Bob Dylan - The Times They Are A-Changin' (Official Audio)
More than just a songwriter, from his earliest years Bob Dylan has been acclaimed as a literary talent (more on THAT later), and that means that his books have gone beyond the standard lyrics collections, though he's had many of those, of course.
He released the quirky book of prose poetry Tarantula in 1971 (though it was written during his imperial phase in 1965-66), while 1973's Writings and Drawings included sketches and original poetry and writing alongside many of his lyrics to that date.
In 2001 came the unconventional sort-of-memoir Chronicles: Volume One (we're still waiting on Volume Two...), and most recently there was 2022's The Philosophy of Modern Song, made up of 66 essays about other people's songs.
What Bob Dylan films are there?
Bob Dylan - Shadow Kingdom trailer
As we said, there are more Bob Dylan books than we can even count, and while there are maybe not quite as many, there are also more films about the man than we can keep up with.
Leaving aside the down-the-line concert movies from here and there, the ones that are definitely worth a mention include D. A. Pennebaker's 1967 classic documentary Dont Look Back and its spiritual successors Eat the Document (shot by Pennebaker, directed by Bob) and Martin Scorsese's 2005 film No Direction Home.
There was Bob's odd fact-and-fiction mashup Renaldo and Clara in 1978. The footage shot from that film was compiled by Martin Scorsese once more for the much-better-received Rolling Thunder Revue: A Bob Dylan Story by Martin Scorsese in 2019.
I'm Not There Trailer (2007)
2021 saw the remarkable pandemic-era live document Shadow Kingdom: The Early Songs of Bob Dylan.
Drama-wise, there was the poorly-received Bob Masked and Anonymous co-written by Bob and had him in the lead role as (of course) a musician.
There's not been a "straight" official biopic of Bob Dylan, but would you really want one? Instead, Todd Haynes's 2007 film I'm Not There starred Christian Bale, Cate Blanchett, Marcus Carl Franklin, Richard Gere, Heath Ledger and Ben Whishaw as different versions of Bob Dylan.
What awards has Bob Dylan won?
Bob Dylan speech at the 2016 Nobel Banquet
Let's start with the most controversial.
In 2016, Bob Dylan was awarded the Nobel Prize in Literature "for creating new poetic expressions within the great American song tradition".
That's just Not A Thing that gets awarded to musicians – pop or otherwise – and it caused quite a storm when it happened.
Bob Dylan accepts award Rock and Roll Hall of Fame inductions 1988
Beyond that, he was inducted into the Rock and Roll Hall of Fame in its third year in 1988, and received the Presidential Medal of Freedom in 2012.
Bob added the Légion d'Honneur to his many prestigious international awards (the Polar Music Prize, Prince of Asturias Award, etc. etc.) in 2013.
He got an Oscar and Golden Globe in 2001 for 'Things Have Changed' from Wonder Boys and has won a couple of handfuls of Grammys, including a Lifetime Achievement Award in 2002.